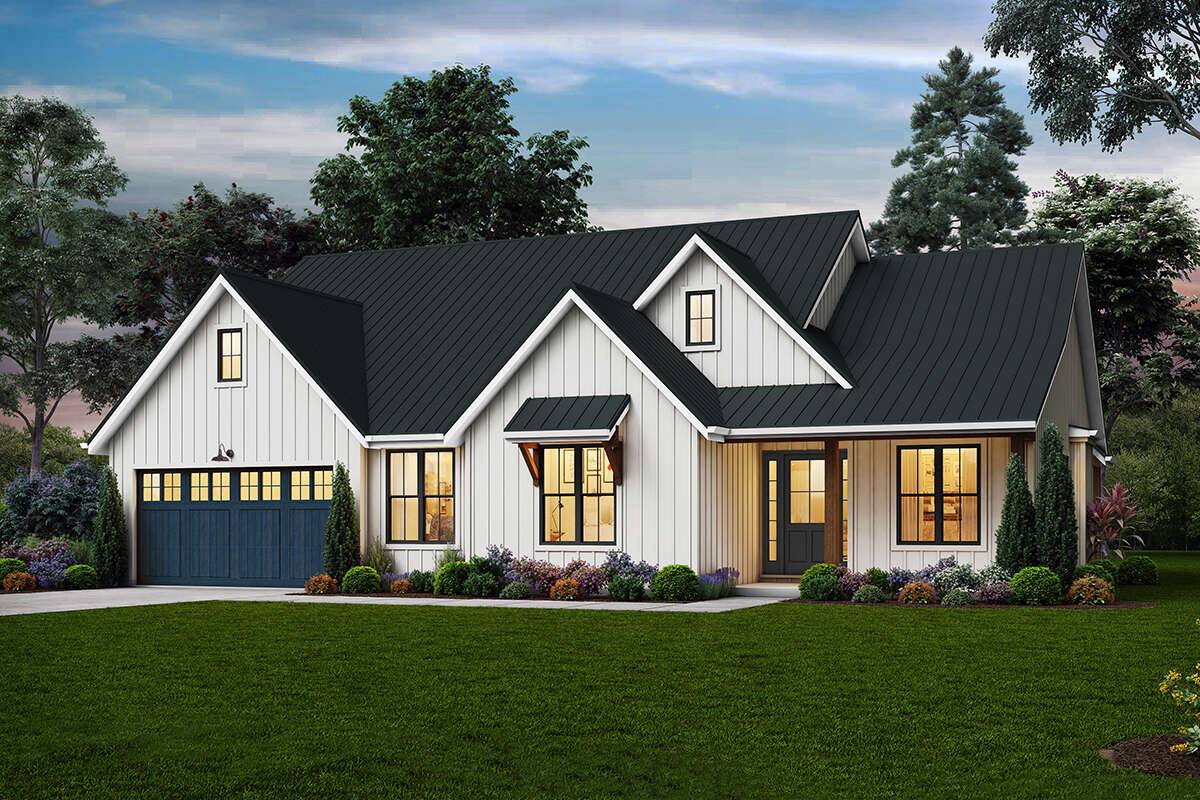 Modern Farmhouse Plan 2559-00848
A house plan with a bonus room could be just the floor plan you're looking for and not even know it! When searching for a house plan, you may assume your wants are limited to the number of bedrooms needed for your family, a kitchen, a living room, and a dining room and anything beyond just the necessities is wasted space. Think past those common areas and consider the massive benefits of having a bonus room.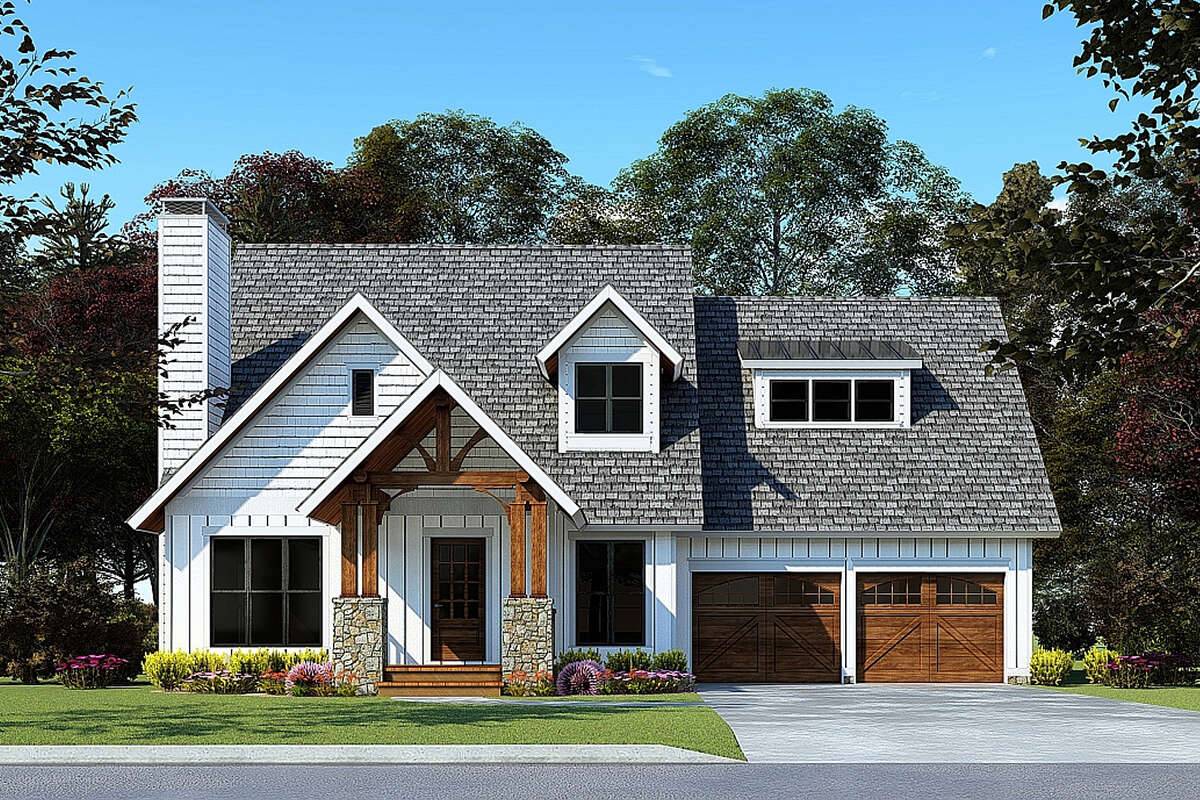 Craftsman House Plan 8318-00173
When searching through our 17,000+ house plans consider the possibilities of how you will use each room in the house. Every room should serve with a functional purpose, distinct from one another. Otherwise, you can quickly make a comfortable house plan into a crowded one. For instance, doubling the use of your master bedroom to also include an office could make the room seem too small. In order to give your family all the room they need now and in the future, many people build with a few of the following goals in mind:
Longevity of the home.

More than likely, you are building your dream home. This will be the place where you will either raise your family or settle down during your retirement days. All in all, you are most likely planning to spend many years to come in your newly built home. That being said, your home should include all the amenities that will meet their needs for many years to come.
The ability to entertain

. When building a home, many consider the home's usefulness in terms of entertaining family and friends. Having dedicated spaces, both indoors and out that offer comfortable areas to host family functions or intimate gatherings away from children is important and something to think about if your current home lacks adequate entertaining room.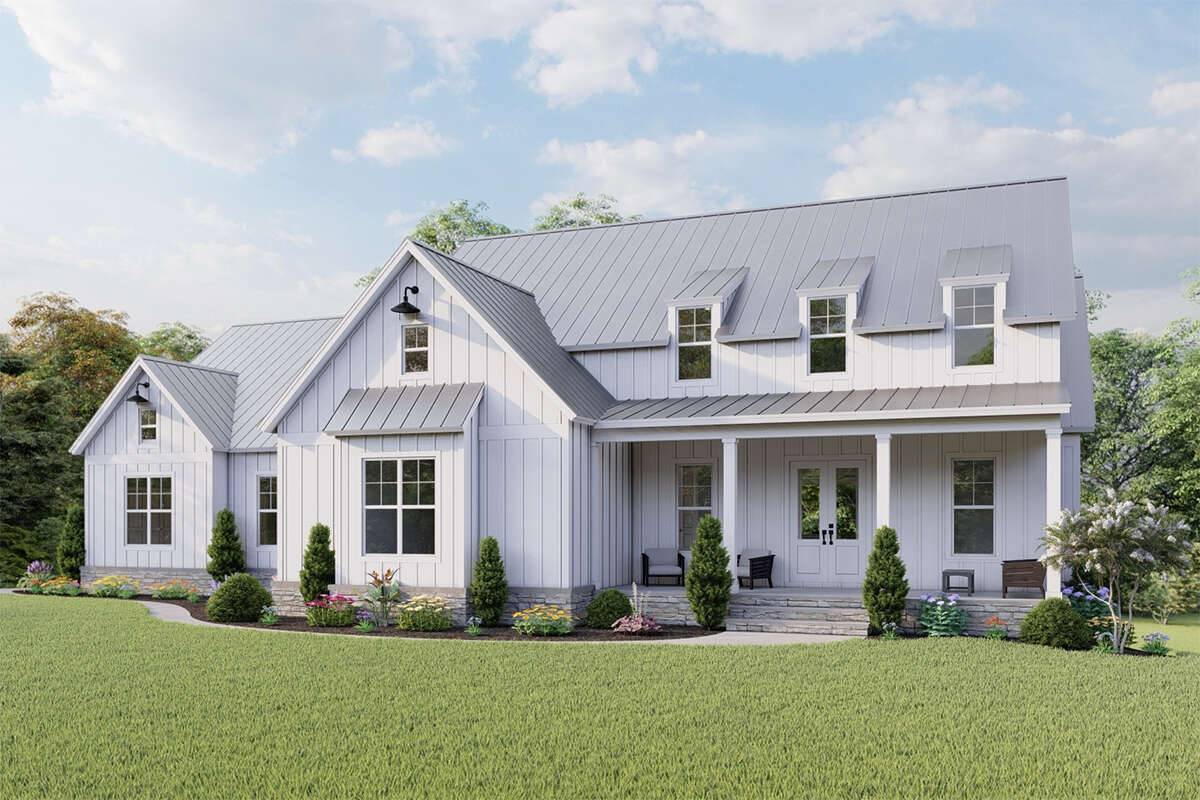 Modern Farmhouse Plan 699-00284
Additional space.

Growing families seek out new home construction in order to make additional room that they would not otherwise be able to get in an existing home. Life is constantly changing and therefore it is important to think about future needs in addition to current ones. You may desire to grow your family with more kids or you may have family or friends in need of a temporary space to stay or you may have elderly relatives who need to come live with you soon. In any of these cases, additional space is definitely needed.
With these home building goals in mind, the common intention is to have flexibility within your new home. Will you have space to meet varying needs as your family grows, develops, and changes? Building a house plan with a bonus room will help solve this problem. Bonus rooms are just the flexibility homes need. They can serve as an additional bedroom, craft room, library, exercise room, or home office. The options are endless! Many house plans that we offer have a bonus room as a part of the layout of the home or as an optional choice to the homeowner to build if they please.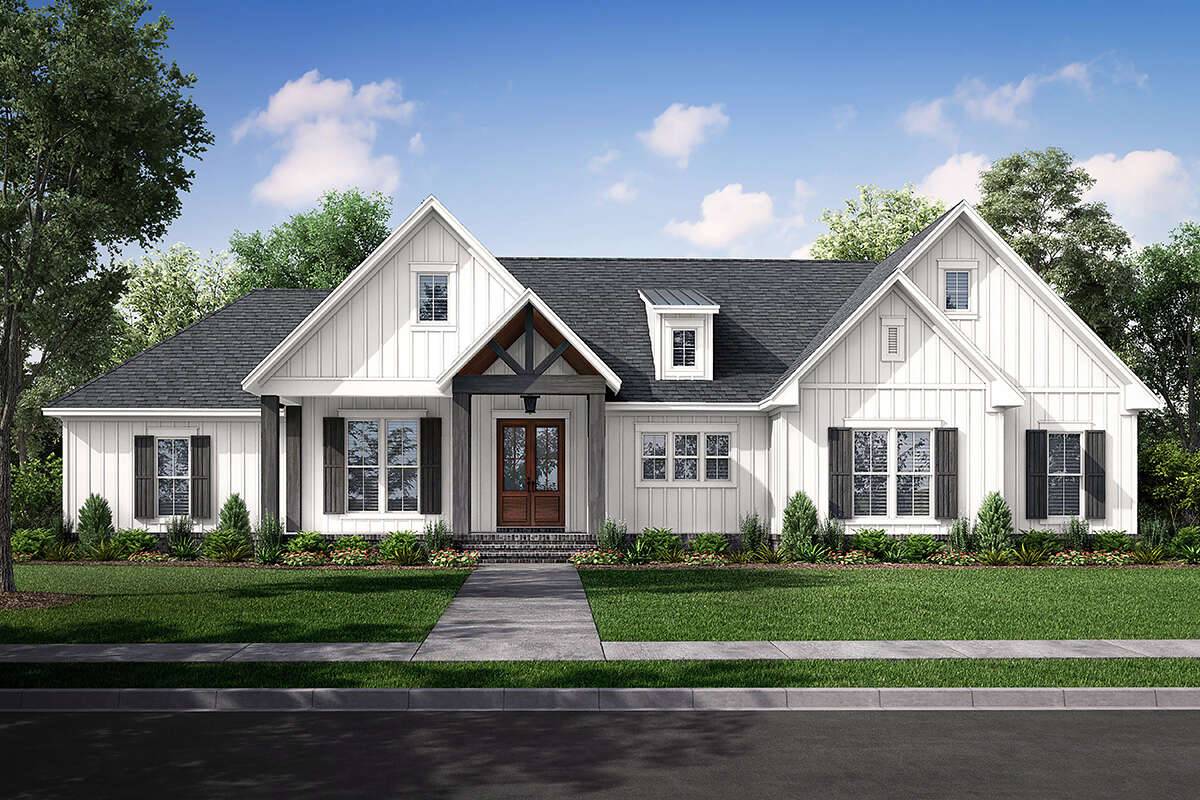 Modern Farmhouse Plan 041-00234
Benefits of Bonus Rooms
Why select a house plan that includes a bonus room — or the option to build a bonus room? Here are just a few of the benefits:
Flexibility.

Bonus rooms offer something fabulous in a home: flexibility. As you consider how you will utilize the space within your home for many years to come, remember that a bonus room opens up a world of possibilities. Do you love the idea of a built-in bookcase, but don't have room in the living area? Have you always dreamed of a room for all of your craft items? Or maybe your kids need a place dedicated to them as a playroom, library, or game room. The bonus room allows you to realize these types of dreams! You don't even have to make a decision on how you will use it now. The flexibility allows you to continue to change the purpose of this room as the years go by.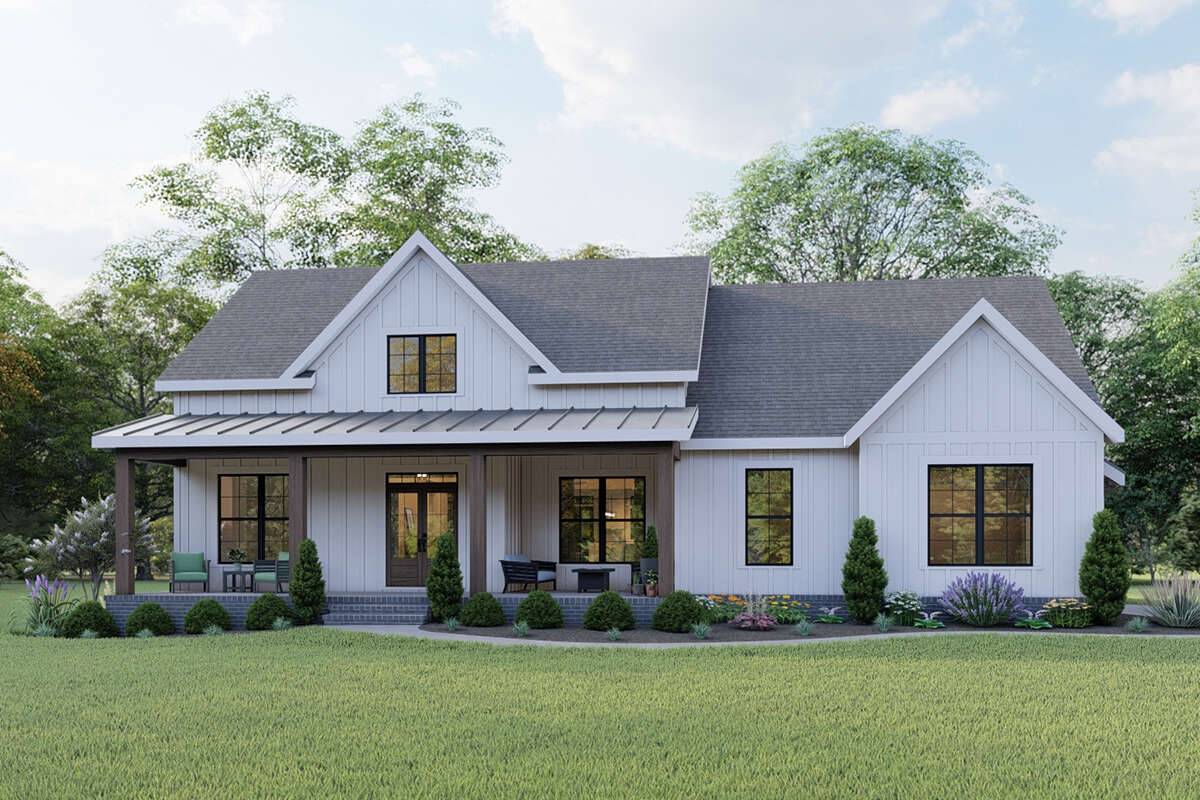 Exclusive Modern Farmhouse Plan 009-00294
Even more options.

Building a home is fraught with decisions. When many people go to build a home, they do so because of certain frustrations related to space and storage in their current home. "Our house is just too small!" or "We have so much fishing and hunting equipment, it doesn't fit in our closets or garage!" A bonus room creates lots of additional space and typically includes some type of closet or storage area.
Value.

We never know what life is going to throw at us. Though you may not plan on it, there might come a day when you will have to sell your home. The fact that you've decided to include a bonus room shoots the home's value up! Potential buyers will love the possibilities a bonus room provides, just as you did when you built it!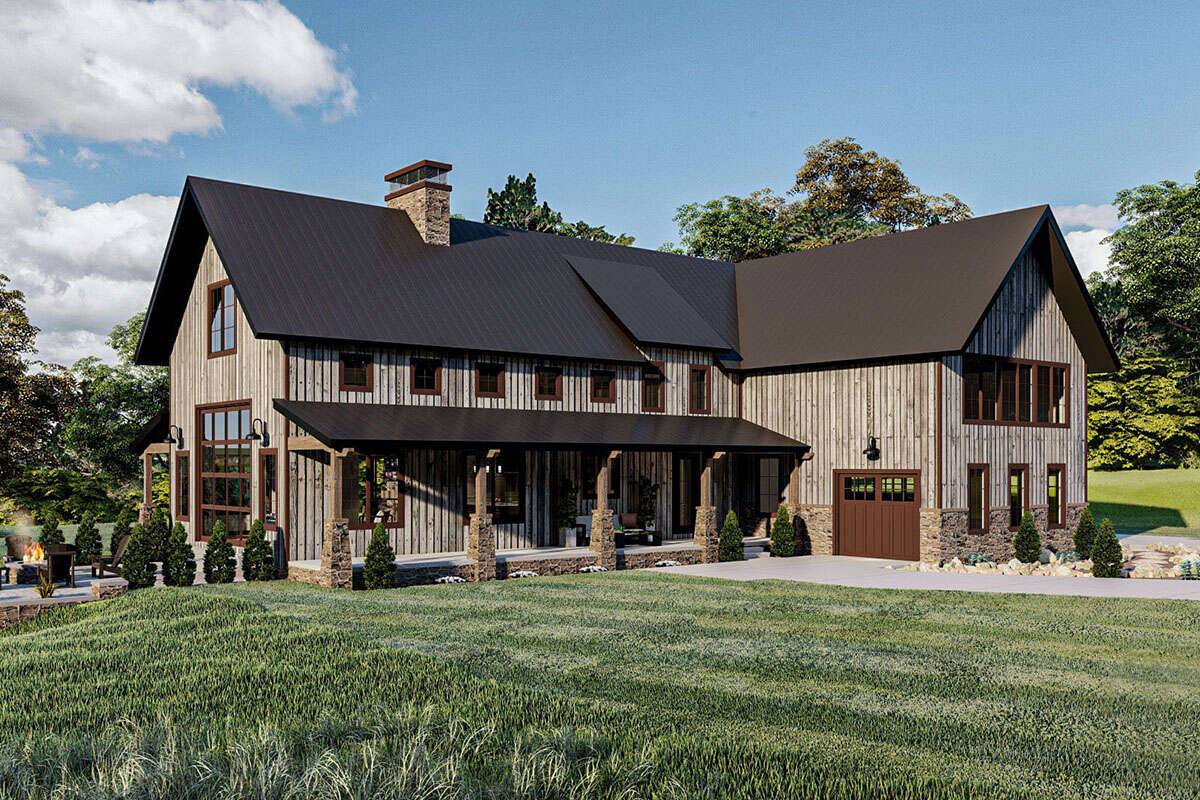 Mountain Rustic House Plan 963-00440
As you sift through our 17,000+ house plans and choose from our 45 different architectural styles to find your one dream home, be sure to consider all the benefits a bonus room can offer to you and your family. Explore our house plans with a bonus room and let us know which one is your favorite. If you are having trouble making your selection, consider giving us a call and connecting with us through Live Chat on our website. Our knowledgeable customer service agents would love to provide input on our high-quality house plans and help you find the right one for you and your family.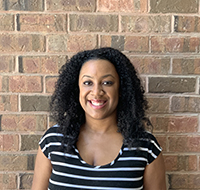 Latest posts by Briana Nixon
(see all)