Designing your dream kitchen allows you to set the tone for designing the rest of the house. Plus its loads of fun! This crucial room not only has the superpower of providing a fabulous meal but can also create an experience for lasting memories; therefore, this space should reflect your personal taste and lifestyle. There is no right or wrong answer when it comes down to your individual style and taste, but here are some kitchen styles ideas we are obsessed with (and we hope you'll be as well):
Country Kitchen

A true crowd-pleaser among home builders due to its comfortability, country style kitchens can invoke memories of big family gatherings. Decorating a country kitchen can range from vintage-inspired features to eclectic repurposed flea market finds. Country style kitchens are commonly classified by their salvaged hardwood flooring, white cabinets, and homey finishes and materials.


European Kitchen
European-influenced kitchens feature sophisticated, clean angles, simple, flat surfaces, and often display materials like laminate, ceramics and molded plastics. Closely paired with traditional or modern design styles, European kitchens at times may offer smaller spaces but will be filled with tons of aesthetically pleasing ambiance.


Mediterranean Kitchen

There is no escaping the warm and inviting atmosphere of a Mediterranean kitchen. Its arousing dark cabinetry, exposed brick or stone, and elegant lighting fixtures create a grand, yet family-friendly feel. Other common details include handmade tiles, copper and distressed wood or stone floors.


Modern Farmhouse Kitchen

A strikingly subtle balance between contemporary and traditional, modern farmhouse kitchens are typically light and airy. The neutral colors and materials like wood combined with industrial elements make this room an easy show stopper.

Colonial Kitchen

Historically inspired, colonial kitchens are often defined by their small windows, wooden furniture pieces, understated fixtures, vintage kitchen utensils, and hardware in metals like bronze. A really great feature is to add an exposed brick accent wall either around the oven or in the breakfast nook to accompany the historical storyline.

Romantic Kitchen

Often characterized by elaborate drapery, chandeliers, glitzy details, and soft shades, romantic style kitchens can be integrated into any type of design style. Whether traditional or modern or rustic, adding decorative candles or floral bouquets give the heart of the home a decidedly feminine feel.
Designing your kitchen is one of the fun parts of building your new home. It allows your creativity to sore! Hopefully, these kitchen styles have sparked your imagination to help you create the kitchen you've always dreamt of having. For even more inspiration, visit our website to explore our over 16,000 house plans to find your dream kitchen.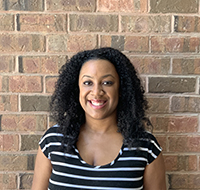 Latest posts by Briana Bronner
(see all)