Colonial House Plan 2559-00907
Finding the right lot of land to build on is the first step in the home building process. In this stage of the building process, choosing the location, the slope, and size of the lot will help determine which house plan you build and the foundation you will need to build on. If you have acres to build on, you can choose any size house you want. But if you choose land in a suburban area, for example, the size of the lot can be limited. Due to the restrictions imposed by your local county, you may feel limited in your options for a house plan. The great news is we have a ton of stunning house plans in different styles ready to fit nicely on your narrow lot.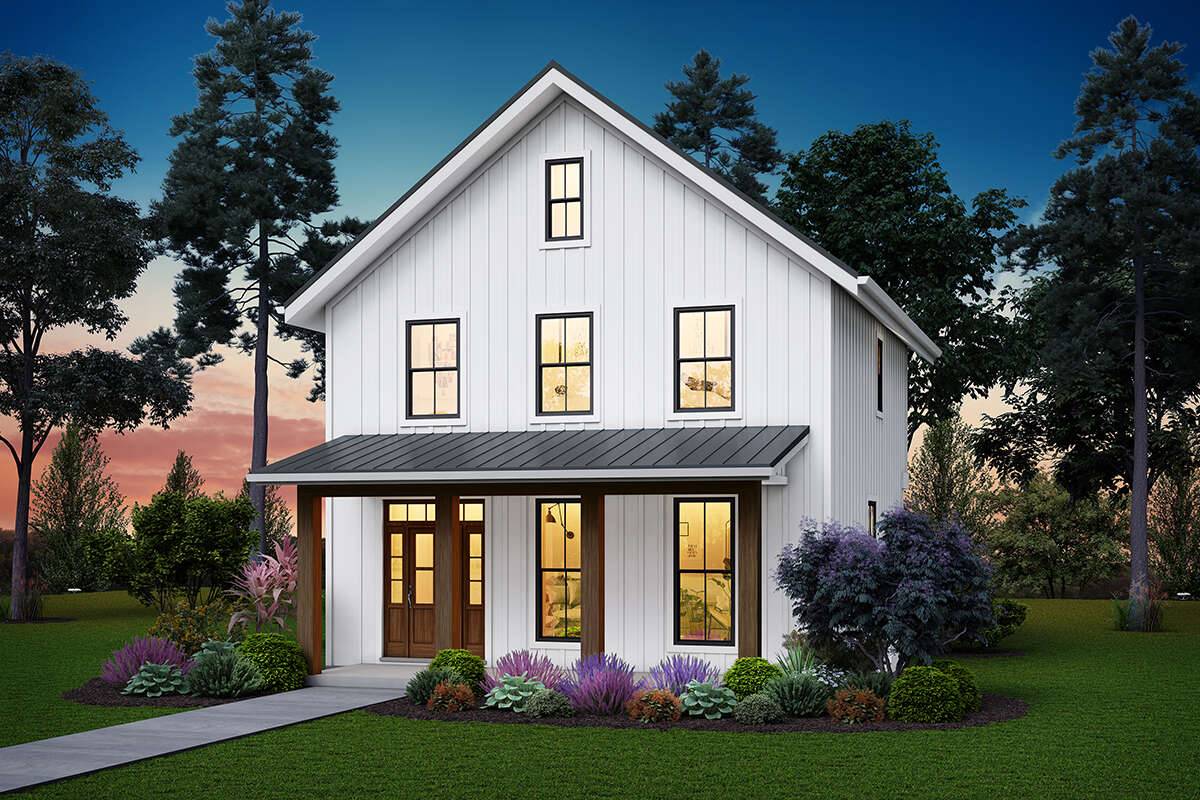 Modern Farmhouse Plan 2559-00849
Characteristics of Narrow Lot House Plans
Range in square footage and dimensions:

Our narrow lot house plans rang from 414 sq. ft. to 5,700 sq. ft. giving you plenty of options to find the right house plan for you.

Present a unique use of space:

Some plans offer multiple stories with living spaces on different floors from the kitchen or bedrooms. They creatively place rooms to offer maximum living areas with minimal square footage.

Economically efficient:

As more urban areas are building narrow homes for those who dream of living closer to the city, these Narrow lot house plans are an efficient use of open, infill lots.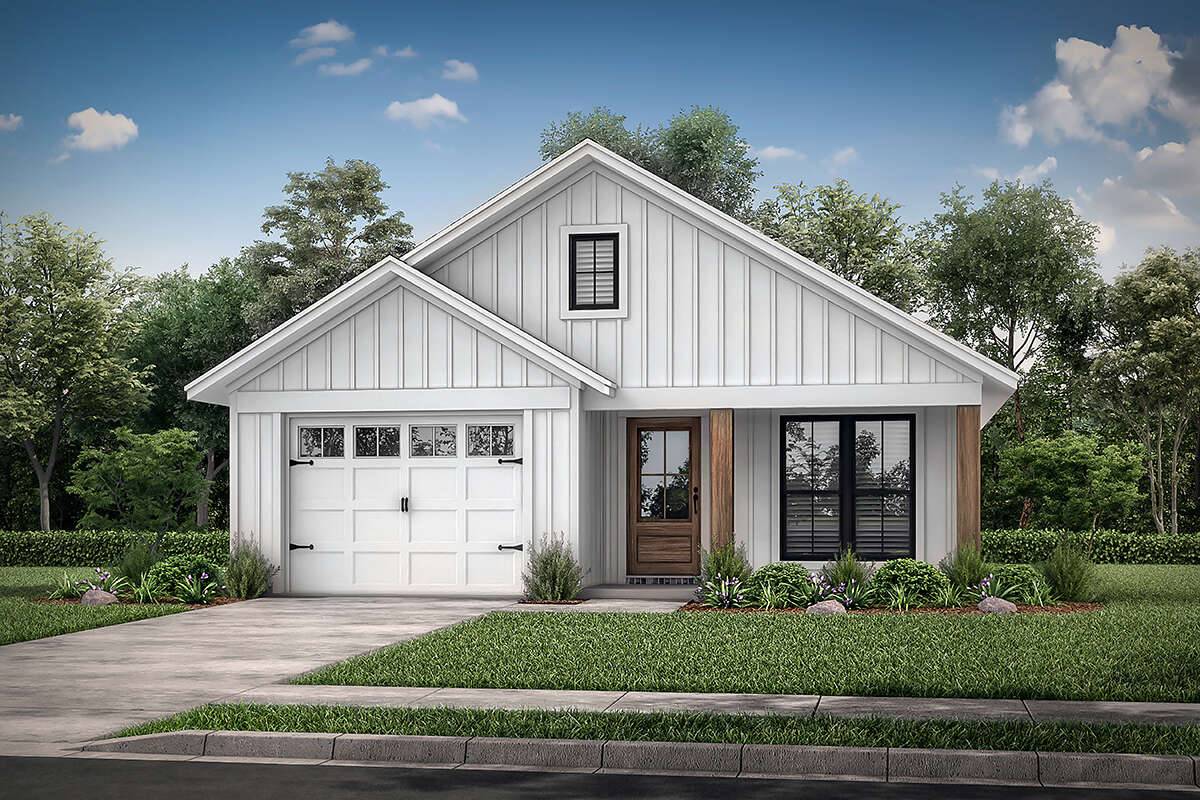 Modern Farmhouse Plan 041-00208
Why Choose a Narrow Lot House Plan
Building a new home from the ground up on a narrow lot does not have to require custom house plans. We have almost 2,000 narrow lot house plans that are more accommodating to your limited land. Our Narrow Lot house plans are typically no more than 40 feet in width with a few exceptions and can be 1 or 2 stories high in order to extend the square footage.
Building up is the most common option when constructing a home on a narrow property lot. But you can also include a basement in your new home, giving you a ton more square footage.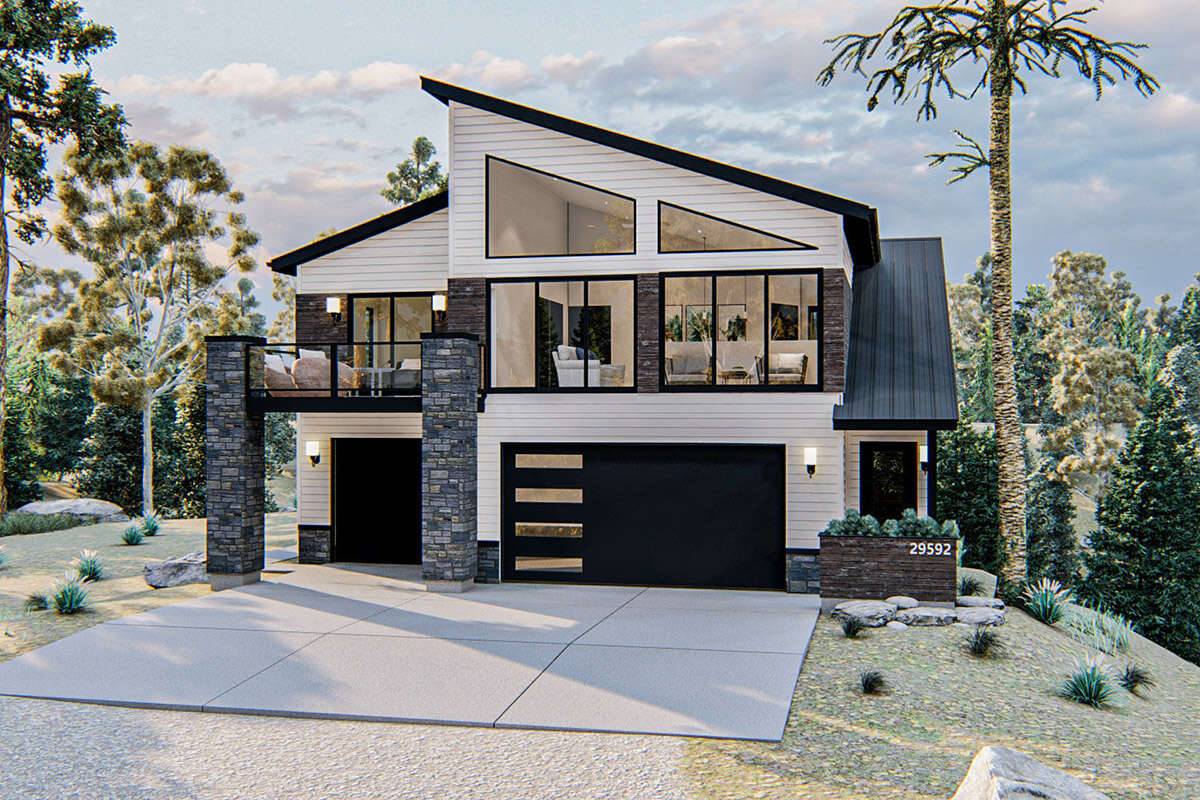 Modern Plan 963-00427
In addition, these narrow house plans encompass nearly every popular house style and the interior design features today's homeowners crave. From the increasingly popular Modern Farmhouse style to the all-time favorite Craftsman to the cute Country design, we have plenty of Narrow Lot house plans to satisfy all your wants and needs.
Found a house plan that is a smidge too big for your lot? Not to worry! We offer another solution when it comes to picking a Narrow Lot house plan. Our modification services allow for you to alter your favorite house plan to fit your lot.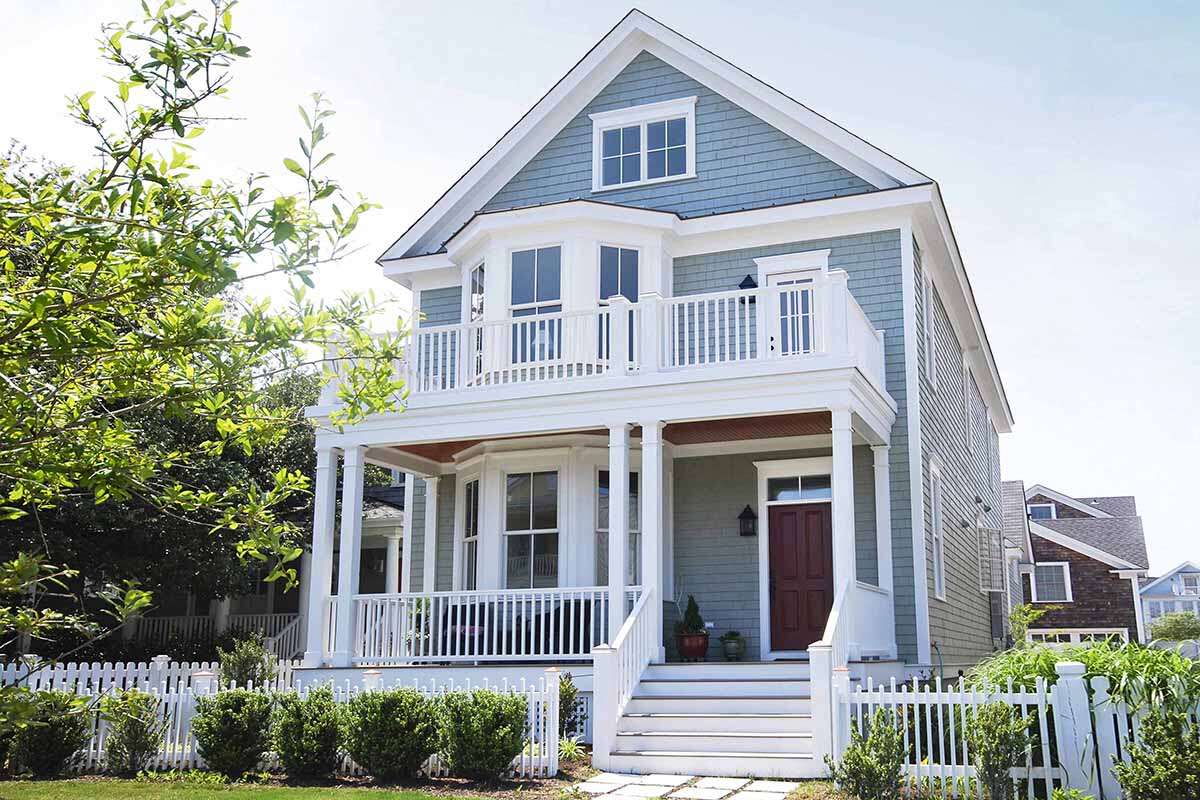 Bungalow House Plan 4351-00014
Do not let the size of your lot limit your choices! We offer over 2,000 Narrow Lot house plans from which to choose — in a variety of sizes and styles. These house plans may be used on a range of lots, but are particularly suited for relatively narrow ones. Enjoy searching!
Remember: Not all of the homes classified as narrow lot house plans will fit on your specific lot. It is essential that you confirm lot dimensions, individual city, county, and state building codes, as well as each plan's building specifications.