Last Updated on
Many of the people that look at house plans have decided that without question, building new is the way to go.  On the other hand, some folks looking through these designs are trying to decide whether they should go through the process of building their dream or just pick an existing house that comes close to meeting all of their needs.  Well, there are ten big reasons to choose to build new instead of going with a "used" home. 
Energy Efficiency
Strides in home energy efficiency have increased exponentially in the past ten years.  If you asked ten builders back then what air sealing was, nine would have had no idea what you were talking about.  Today, taking great care to seal up every nook and cranny of a new home building envelope is considered standard in most parts of the country.  Throw on top of this awareness the high efficiency new products like windows and doors, heating and cooling equipment, and insulation and you have some big gains in efficiency in new homes.
Design
Do you ever watch these house hunting shows that take a buyer through several properties and ask them to evaluate each to decide which best suits their needs?  One reoccurring comment is, "we would like an open concept design."  Building new allows you to create this open floor plan to better accommodate the way you live.
Maintenance
Most people these days are stretched for time.  So the last thing you want to do is re-caulk and paint the outside of the home on weekends.  Or maybe the overflowing gutters should be replaced with the newer styles that keep the leaves out.  Building new allows us to make the choice to use low or no maintenance products.
Natural Light
The improvements in technology have significantly increased the energy efficiency of windows.  Because of this, new home designs typically have more windows to let in more natural light.  Natural light can help save on lighting bills but can also help improve our mood.
Get Exactly What You Want
Purchasing a home in most cases is the biggest investment we will make.  So why would you accept something less than exactly what you want?
New Trumps Old
There's a reason why most used things cost less money.  Unless they are getting so old that they become historical or collectible, old stuff is less expensive.  Whether it has something to do with the scuff marks or dirt from previous owners, most people choose new when given the chance.
Latest Technology
New technology can easily be incorporated into a new home without painstaking tear outs and remodeling.  From electric car chargers to whole house "smart" technology, your new home will have all the latest features you need and want.
Safety
Building codes are constantly improving to make our lives safer.  From fire detection systems to earthquake/tornado/hurricane resistance, these new structures are incorporating the latest design improvements to keep the occupants safer.
Bragging Rights
Taking an idea and seeing it through to a completed thing is something to be proud of for sure. 
No Remodeling Required
The thought of tearing down walls and cutting open floors can be scary for many people.  Then throw in the dust and noise to the equation and most folks will do almost anything to avoid remodeling.  With a new home designed specifically to the owner's needs, the word "remodel" can be left out of the vocabulary.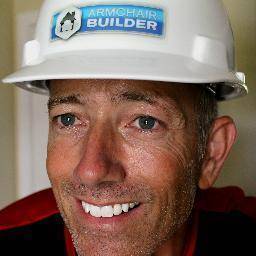 Michael Luckado has built, remodeled, and repaired thousands of homes across the U.S. He co-founded ArmchairBuilder.com to help people save money and time creating their dream home.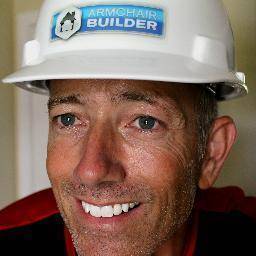 Latest posts by Michael Luckado (see all)