Last Updated on
Small house plans are becoming more popular by the day because of their lower building costs and reduced maintenance required. These dream homes can help to simplify one's life while still providing all the same great features of their bigger counterparts. Although the average home in the United States today is more than 40 percent larger than the average home 40 years ago, small house plans are making a comeback. As more people search for more affordable house plans with less space to maintain, small house plans are the answer. Don't worry, living in one does not have to feel cramped.
Typically, our small home plans include:
Open floor plans to open the common area up for a seamless flow without wall barriers

Outdoor living spaces like porches, backyard patios, or raised wooden decks to increase living and entertainment spaces apart from the interior

Increased energy efficiency for smaller electric bills and construction cost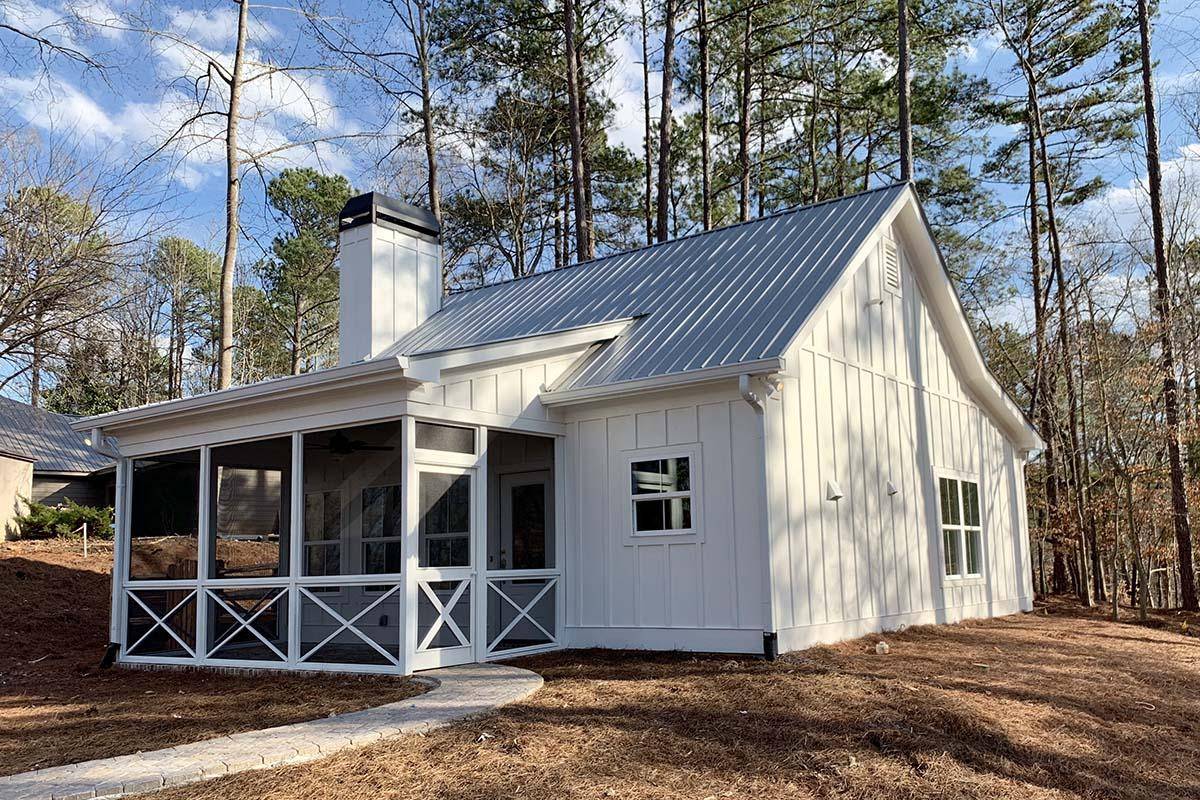 Cottage House Plan 286-00090
Let's take a look at some ways you can upgrade your new dream home for less with small house plans.
Cost to Build
The cost to build a new home goes up each year as materials and labor increase. According to the U.S. Census Bureau's Building Permit Survey, the average cost per square foot to build a home in 2012 was $86.30*. This can put the price of a larger home out of reach for many hard-working people. On the other hand, small house plans may be the best option for those who have a healthy budget but choose to spend it elsewhere.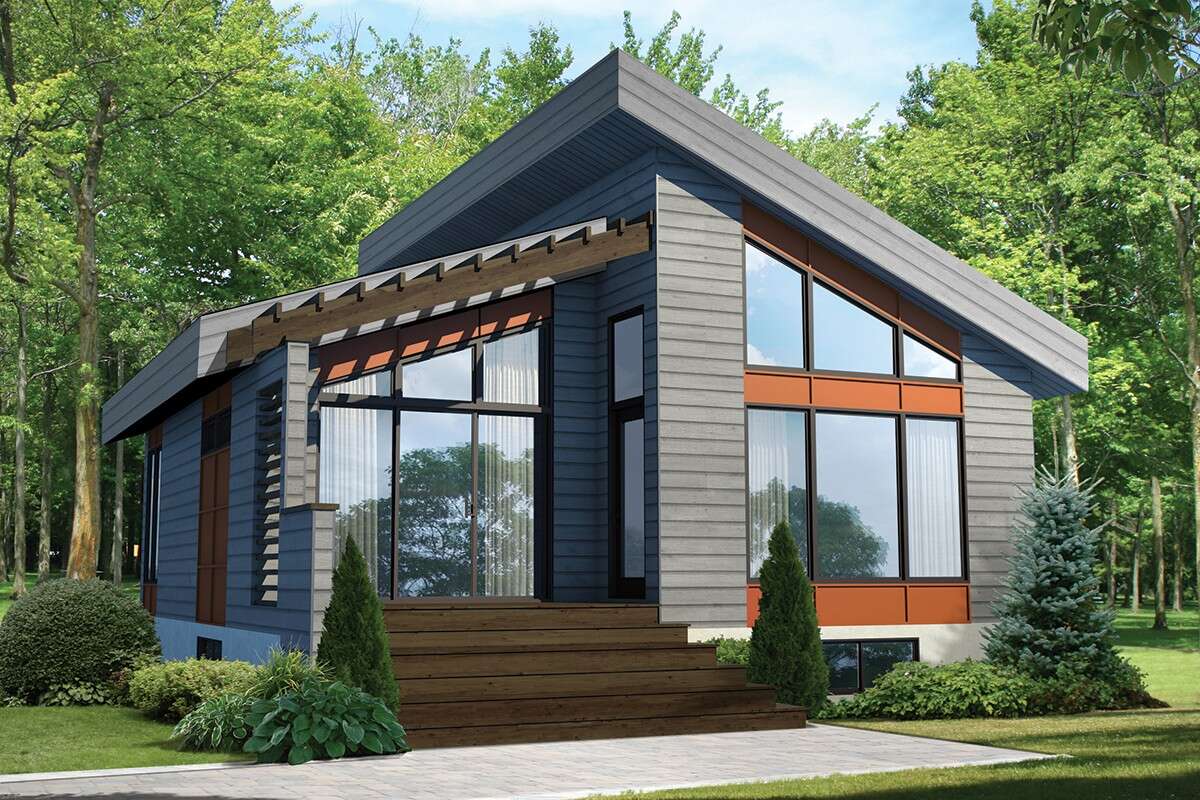 Modern House Plan 6146-00399
Maintenance and Utilities
Any homeowner knows first-hand how much maintenance is involved to keep things working properly. From caulking to painting to cleaning, the regularly required tasks can be difficult to fit into an already hectic schedule. So whether you choose to use your own free time to get it done or decide to pay someone else to tackle the maintenance for your home, the smaller the structure is, the less resources required.
Likewise, small house plans can have a huge positive impact on your utility costs. Building smaller will increase savings on the gas and electric fuel systems that make your home comfortable year round, regardless if you live in the upper Midwest with the cold winters or the tropical climate of Florida.
Build Time
Large custom homes with lots of architectural details can take up to a year to build. Small house plans on the other hand, can be built to the highest standards in a few months in some cases. The difference being that most trade contractors have the same crew sizes to do each job. In many cases these are small companies that may only have one crew. So, if the project size doubles, the time to complete each building activity doubles.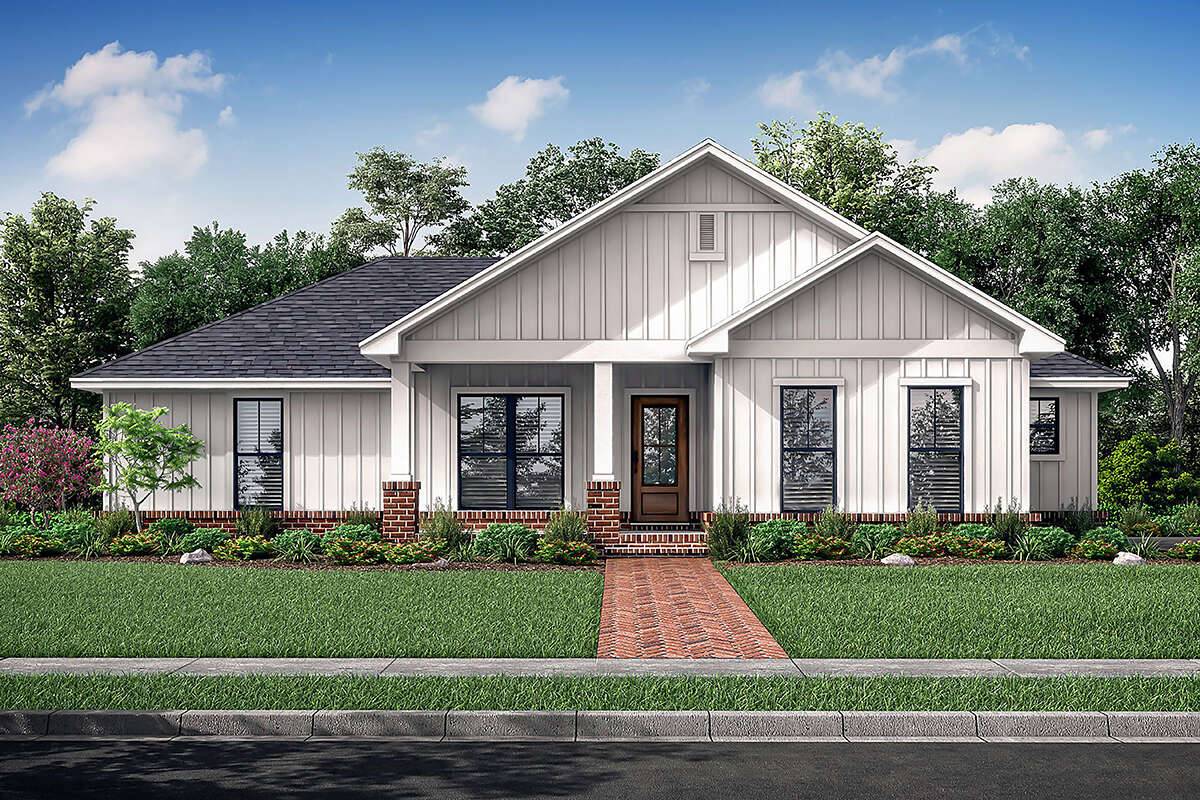 Modern Farmhouse Plan 041-00214
In addition, to the cost efficiency of small house plans, there are many ways to make any small house plan feel far larger. When considering small house plans, one of the hesitations is always if there is enough space in any given room. While this can be attributed to the smaller square footage, it also could be because the wrong design elements were used. The good news is it's totally possible to make a smaller space feel big by making a few small adjustments.
Let's take a look at a few of builder secrets for creating small spaces that feel big:
Secret #1: Artificial Light
Don't make the lighting design for your new home an afterthought! The more light that can be introduced into a small space, the bigger it will feel. Strategically placed lighting fixtures help light up an entire room and if done correctly, light can totally transform a space.
Secret #2: Natural Light
There's nothing like having a huge amount of sunlight coming into a room. Not only does it make the room feel more cheery, but it also helps give the impression of more space. For instance, by incorporating a wall of sliding glass doors and transom windows to the living room, creating access to the rear outdoor patio, offers a tremendous amount of natural light to fill up the room. Even if the patio is fully covered, this will not be a problem.
Secret #3: Ceiling Height
Back in the day, every new home built had eight-foot-tall ceilings. Now, it's common to have nine or ten-foot-tall ceilings in the first-floor living area. These taller ceilings help to open up the space to make it feel much bigger than it actually is. Our small house plans offer a variety of ceiling heights as well as ceiling styles.
One ceiling style to consider are vaulted ceilings. Any living space feels far larger when it is topped with vaulted ceilings. This design element also gives a sense of grandness to your home. Use vaulted ceilings in the living or dining room to create a great entertaining space that feels spacious and airy, or choose a dome-vaulted ceiling in the bedroom to create a wonderfully magnificent effect.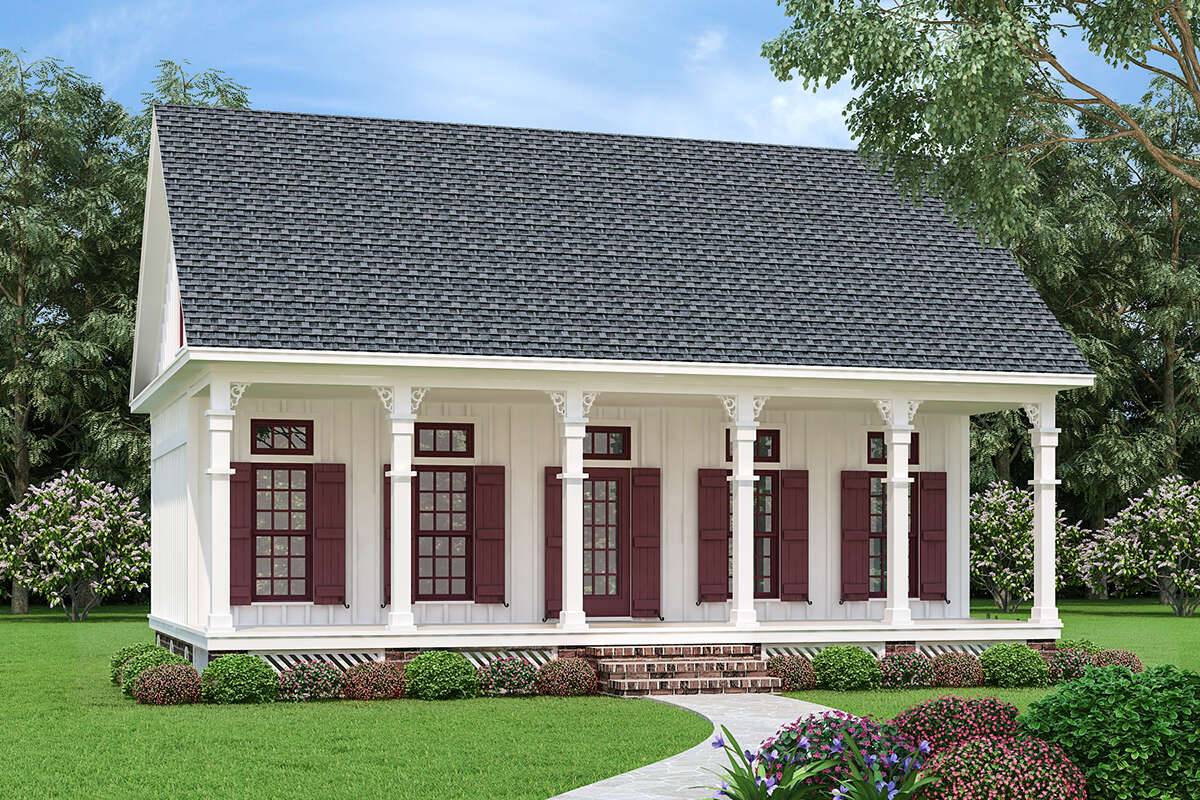 Southern House Plan 048-00271
Secret #4: No Wasted Space
Smaller house plans push us to improve the usefulness of each square foot of living space. With tighter, more compact spaces you're forced to get more creative when you have less to work with. Thus, focus on utilizing what you have on functional uses such as built-in seating areas and multi-functional work areas when building a smaller house.
Maximize bedroom areas in your small house plan by eliminating the short corridors that are often found between closets and adjacent bedroom doors. Instead of building inset closets that take up valuable space, build bump-outs.
Make the bathroom in your small house plan look and feel bigger by installing a full-sized mirror above the cabinet. Bring in air and light by adding a window, and make the whole room feel more spacious by installing a skylight.
Secret #5: Choose an Open Floor Plan
Homeowners often do not realize how much space walls and doorways occupy in their homes. An open floor plan takes back that space and makes it usable, increasing your overall living area. Open floor plans feel more expansive than those marked by many interior walls. In addition to making your small house plan feel larger, open floor plans encourage communal living and socialization between family members, bringing you closer together.
Secret #6: Minimal Design Elements
Small house plans look and feel larger when they are streamlined. This means avoiding clutter and selecting minimalist furniture that is in proportion to room sizes as well as going for understated design elements that won't overpower the room.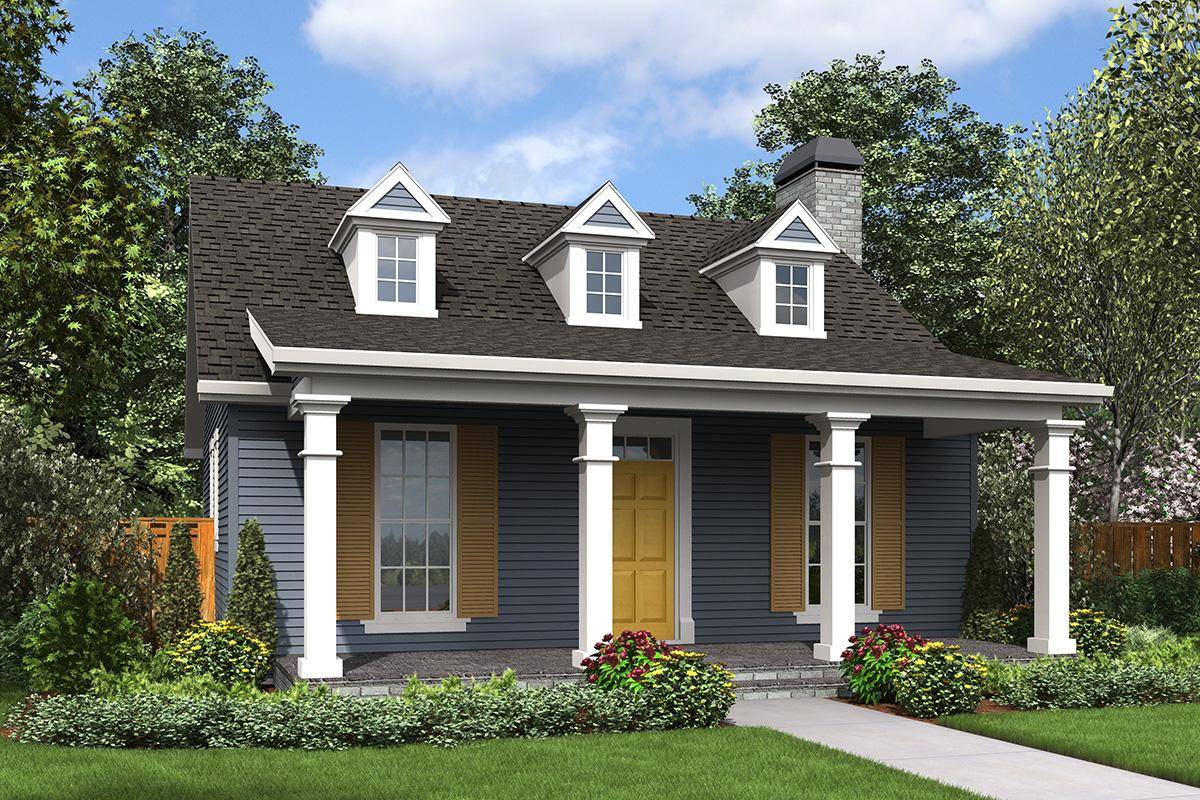 Small House Plan 2559-00688
In addition to these benefits, small home design plans also simplify your life. Less space means less room for clutter and unused belongings, and it also saves you time on cleaning and maintenance. Instead of spending your precious free time cleaning, organizing and maintaining your space, you can enjoy spending it with your family. That's what being home is all about, isn't it?
In conclusion, living in a small house does not have to mean sacrificing style or luxury. The small house plan designs at America's Best House Plans combine efficient living with comfort and convenience. Our small house designs are ideal for individuals, couples or small families, and you'll find a wide variety of styles and features to suit your needs.
*"Cost to Build: How to Build a Home" by Armchair Builder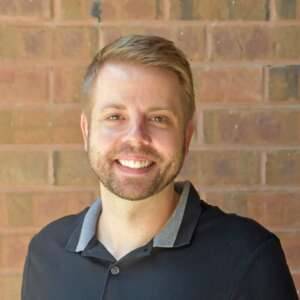 Brandon Hall is the owner of America's Best House Plans and has over 15 years of experience in the home design industry. He focuses his time on the day-to-day operations while also keeping up to date on industry news and working to perfect the customer service experience.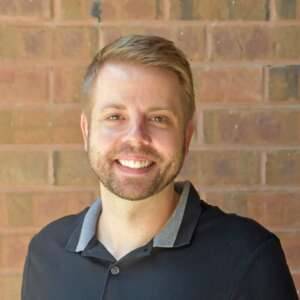 Latest posts by Brandon Hall (see all)