Last Updated on
Whether you're building your first, second, or retirement home, putting down roots on or near the shoreline offers a lifestyle that reflects a mindset rather than just simply a home style. The reason for your waterfront build could be for 24/7 access to fishing, sand, and surfing; or it could fulfill a yearning to be connected with nature. Whatever the reason may be, there are two house styles to consider when choosing to build near the water.
Cape Cod House Plans: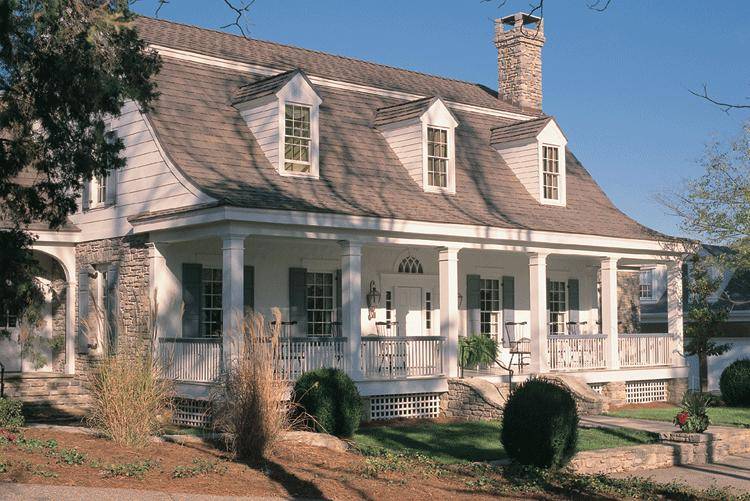 Cape Cod House Plan 7922-00186

Defined by its traditional American colonial exterior of shingle siding and steep roofs, Cape Cod-inspired homes are a great style choice because they are built to offer protection against harsh elements of coastal weather. These home designs offer a classic charm that could range from traditionally small and quaint to a more modern lavish and striking appearance.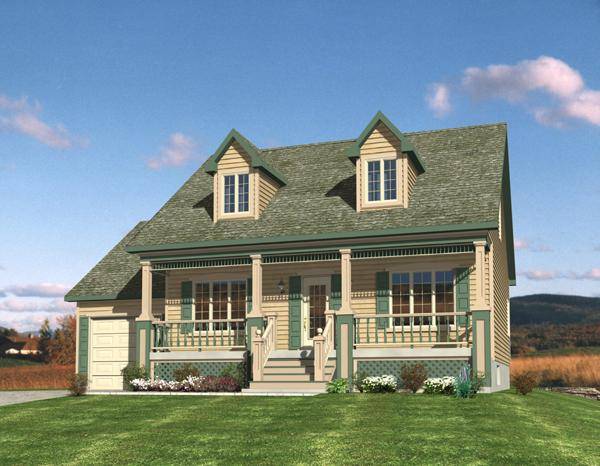 Small House Plan 1785-00130

Coastal House Plans:

Nothing says surf's up more than a coastal style home. These beachfront-styled house plans reflect your mood and make you feel like you're on a 24/7 vacation. Their design features include a lanai, roomy wraparound porches, sun decks, verandas, and more. Coastal house plans are fun because they can also adopt the style of any other plan – cottage, traditional, modern, or contemporary.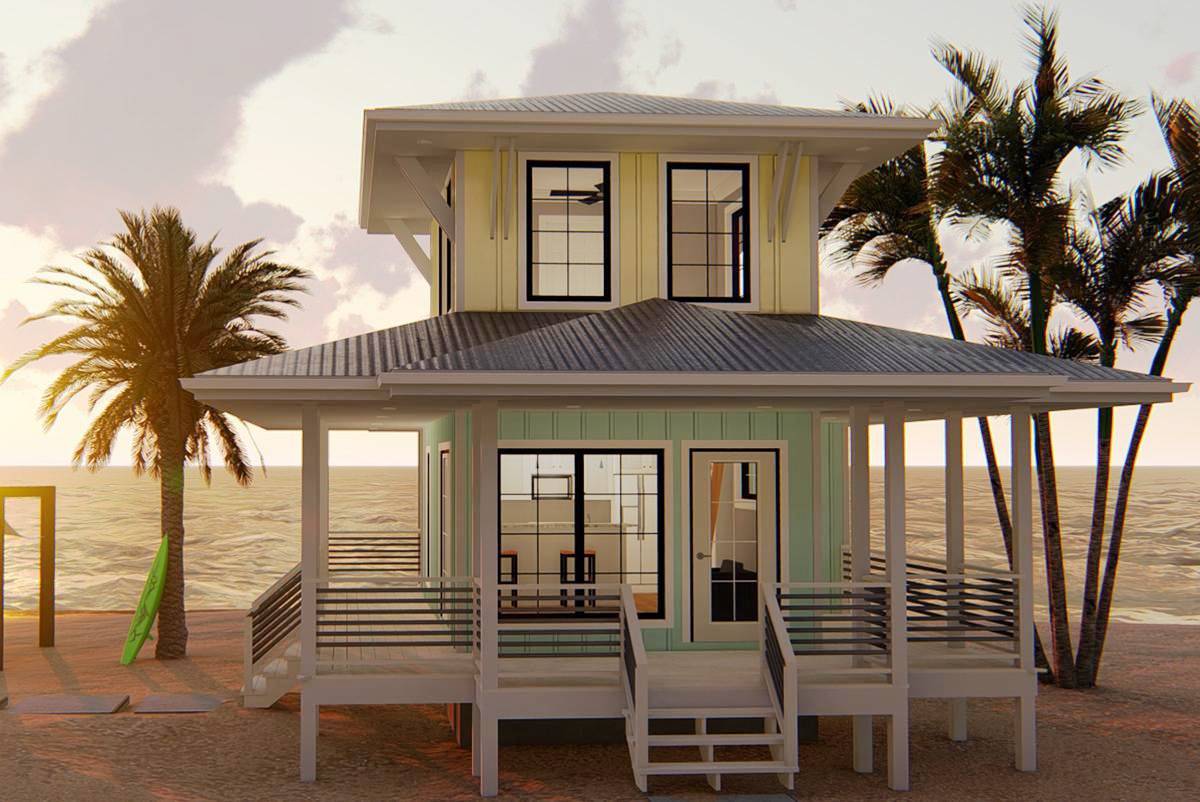 Benefits to Waterfront Living:

The benefits of waterfront living are immense and truly go without saying. Research has proven that the benefits to waterfront living can help to achieve "an elevated and sustained happiness." Furthermore, research shows that living on the water helps:
lower stress, anxiety, and heart rate

increase creativity

people sleep better

Building your dream home in view of stunning sunsets, nature scented breezes, and daily experiences of total peace and tranquility, doesn't really need much more convincing, right?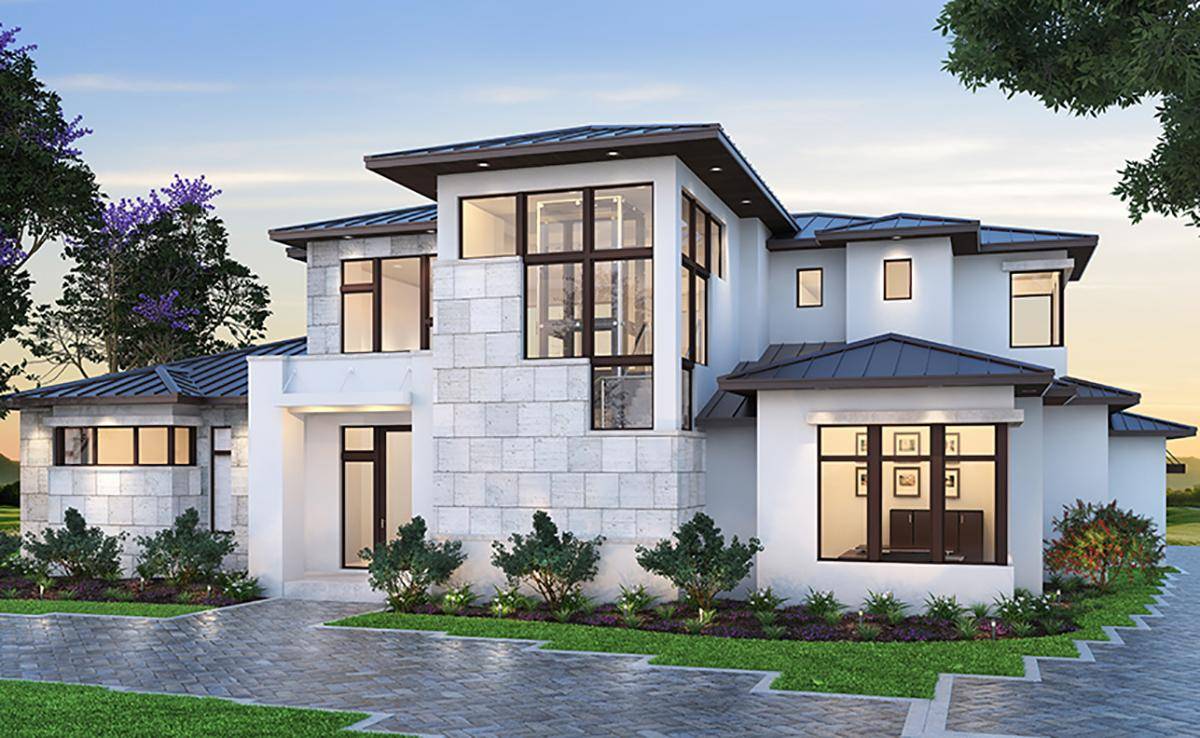 Contemporary House Plan 207-00055
Cons of Living on the Water:

Though it's hard to imagine that there could be any cons to waterfront living, here are some things to consider when building a home on the water:
Natural risks – erosion, wind damage, and the rise of sea level are all reasons for a more costly insurance premium. You want to protect the beautiful home you've built, so it's best to be prepared to spend a little to ensure your house will last a lifetime.

Nature itself – living on water means you're closer to its natural inhabitants. The water can be a breeding ground for disturbing insects, lizards, and snakes.

Maintainance – simply put, waterfront living costs more to maintain than other homes. The mist, erosion, and humidity are major factors in causing an increase in home maintenance fees, so with all things considered, budget accordingly.
We offer a wide range of Coastal and Cape Cod house plans — over 400, in fact — in various sizes and styles. These plans are specific to waterfront living, giving you relaxed seclusion, and family togetherness. Explore our almost 200 Cape Cod house plans or our over 300 Coastal house plans to find the right one for you.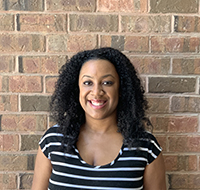 As our marketing assistant, Briana Bronner shares an enthusiasm for creating the best experience for our customers by assisting with the digital presence, content creation, and customer service. Her creativity and marketing drive are excellent assets to the team.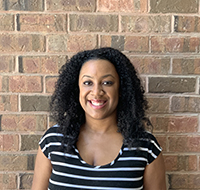 Latest posts by Briana Bronner (see all)