Last Updated on
There was a time when driveways were just a place to pull your car onto when returning home from a long day at work. They simply provided a means to get from the street and into your garage. Now, driveways are often considered a design element when building new. After all, they can make up a significant viewing area when viewed from the street. The traditional choices of asphalt and concrete are still alive and thriving, but other designs are starting to become more common.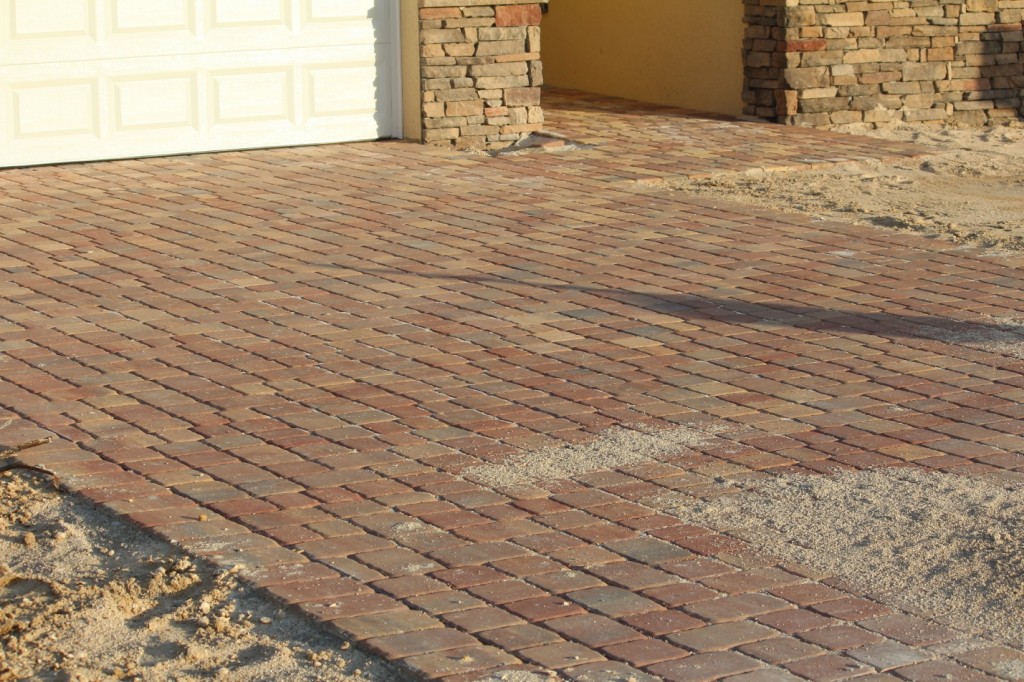 Pavers for Driveways
Back in the day they were considered only when designing entry walks and patios, but pavers are now going mainstream for driveways. There are so many colors and designs available today, it's becoming easier to find a style that blends seamlessly with a home design. A driveway made from pavers can provide a great look but make sure the installer knows what they are doing. Choosing the proper material and providing the appropriate base for support is a must to ensure a long lasting installation.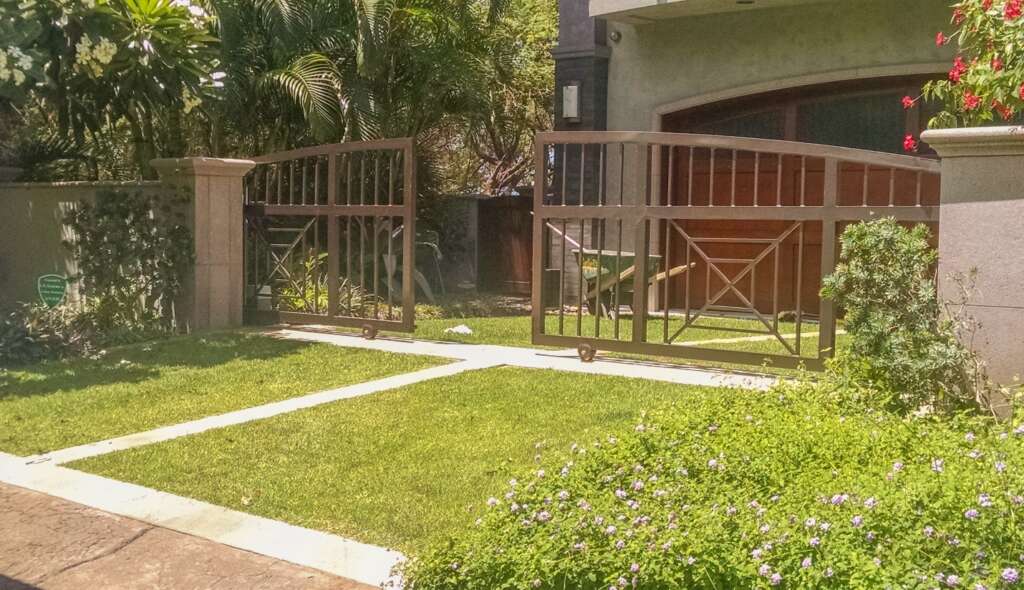 Grass Driveways
Grass? Are you kidding me? Isn't that how concrete and asphalt came to be…to prevent tire ruts from making a mess of things? Today's grass driveway has special support below it to prevent tire ruts from occurring. The result provides a nice clean surface that prevents excess rainwater runoff that can damage the environment. The more rain water that is kept on site, the better off the streams, rivers and lakes will be. The other benefit to the grass driveway is the lack of solar heat buildup. Black asphalt and even concrete can absorb and retain heat to create an uncomfortable environment for people, pets and landscaping.
So is a grass driveway right for you? The maintenance associated with a grass driveway can be too much for some people. It requires constant watering (if rainwater isn't regular), cutting, edging, and weed prevention. And if you live in a cold climate, snow removal may cause major damage to the surface if you're not careful. But as you can see from the photo above, the results can create great curb appeal.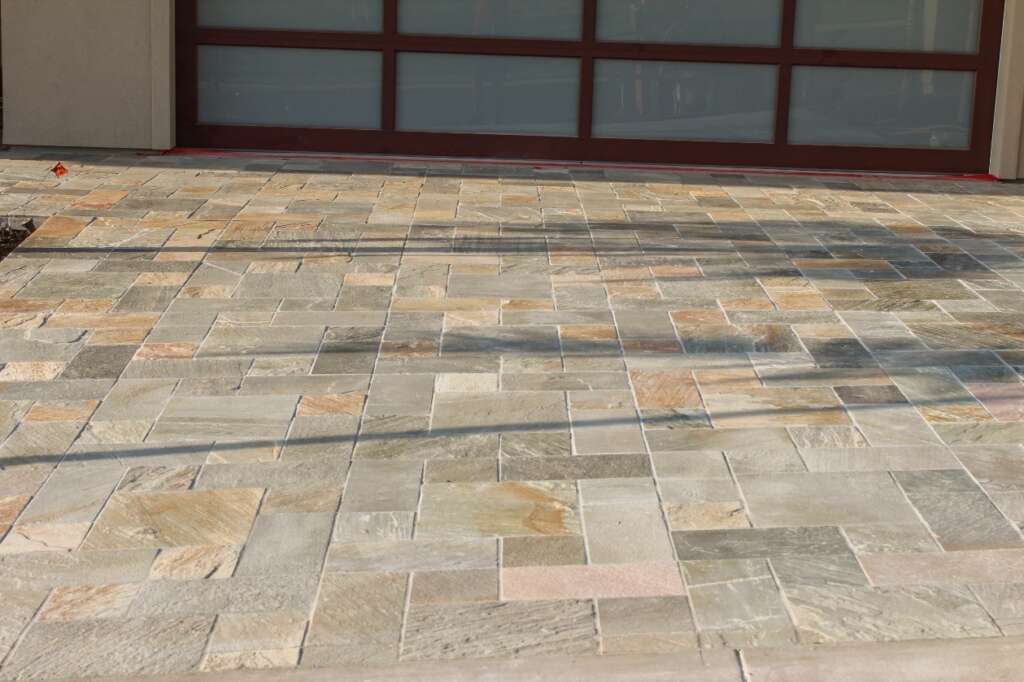 Stone Tile Driveway
It's difficult to see from the photo above, but this driveway was built from thin tile made out of natural stone. The material below is made of concrete to provide a stable foundation. The area between the tiles have been grouted, similar to an interior tile installation. This design provides great street appeal but should be carefully considered as the tile can crack in cold climates and break down from harsh chemicals from vehicles.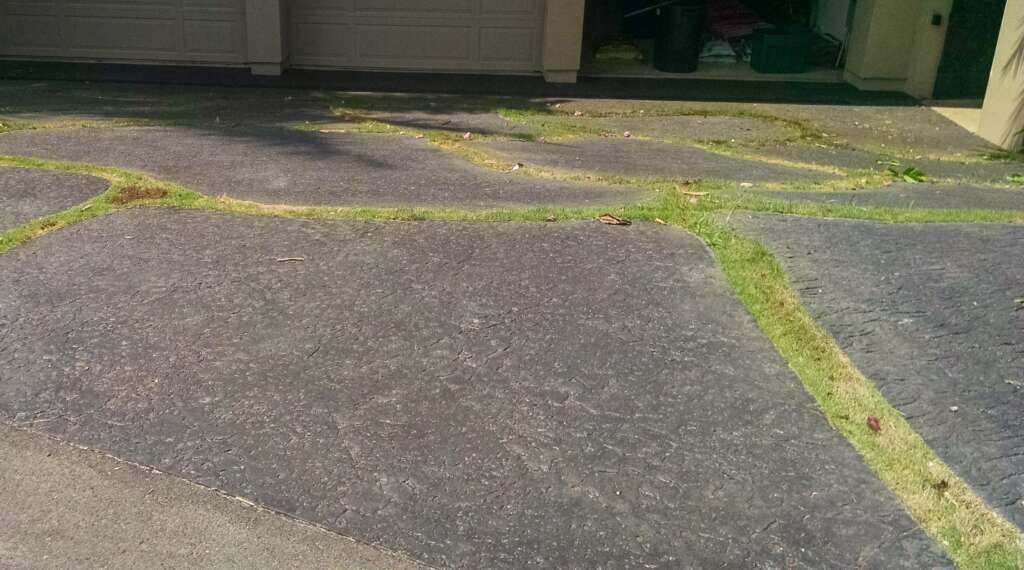 Custom Design
The photo above shows a custom driveway design with sections of stained concrete with grass running between the slabs. This design was pretty when installed, but as you can see the owner is having trouble keeping the grass green as the surface gets extremely hot.
Of course, asphalt and concrete make very durable surfaces for the driveway on your new dream home. But it can be fun to look at some of the other options available.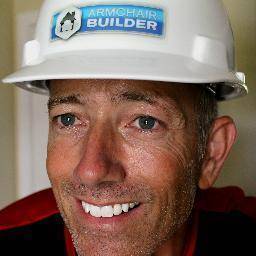 Michael Luckado has built, remodeled, and repaired thousands of homes across the U.S. He co-founded ArmchairBuilder.com to help people save money and time creating their dream home.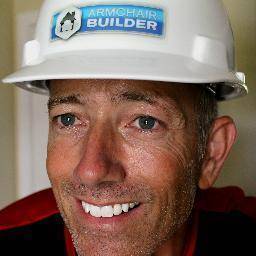 Latest posts by Michael Luckado (see all)