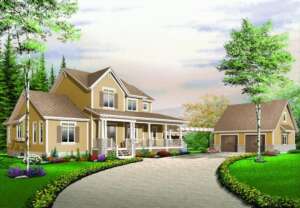 The farmhouse house plans at America's Best House Plans symbolize a more simple time, a safe retreat, the joy of spending lazy Sundays with family and the delight of cooking for friends in the kitchen. The style evokes a sense of hard work, self-reliance and homey comfort, and it has gone from the farmlands of rural America to neighborhoods all over the country.
The familiar characteristics of farmhouse house plans make them an appealing favorite to new homebuilders.
Early American Farmhouses
Inspired by the homes built during the 17th century to provide protection and shelter on farms, Early American style farmhouse house plans often are characterized by small windows, a dominant fireplace indoors, thick walls, a boxy overall shape and a loft attic that sits over the ground-level space. Most Early American style farmhouse house plans are one story, but modern variations are often two stories.
Farmhouse house plans often represent convenient living because most rooms sit on the ground level, including a parlor or family room, kitchen, bedrooms and dining room.
Although stone and rustic logs were common materials used when farmhouse house plans first became popular, today's homes are more often made of shingles, wood siding or brick. Some also reflect other architectural styles in their exterior details, like Victorian, Federal or greek Revival homes.
Midwest Farmhouses
Farmhouse house plans inspired by the Midwest style represent a no-nonsense lifestyle, reassurance and protection. Traditional homes of this style feature gabled roofs, large kitchens, spacious family living rooms, two stories, large front porches and simple, vertical lines.
No matter where you go in the United States, it is now common to see house plans inspired by these styles. The compact homes are often inviting thanks to their welcoming front porches, and their simple style still appeals to many Americans looking for traditional living, even in the suburbs.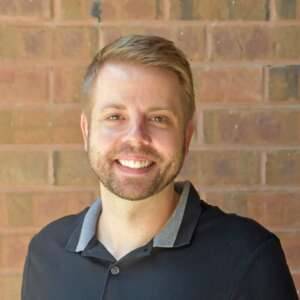 Brandon Hall is the owner of America's Best House Plans and has over 15 years of experience in the home design industry. He focuses his time on the day-to-day operations while also keeping up to date on industry news and working to perfect the customer service experience.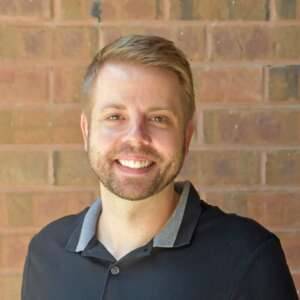 Latest posts by Brandon Hall (see all)