Last Updated on

Have you set your sights on having a vacation home in the near future? Owning a simple, peaceful vacation home is the ideal way to escape the busy, stressful, and highly programmed routines of life. Long gone are the days of buying into costly (and probably scamming) timeshares, and buying a pre-existing home may lead you to compromise on all the things you want. Going on house tour after house tour searching for the perfect vacation home could lead to disappointment or compromises you don't want to make, as they may not check off all the boxes on your must-have list. So instead of turning to costly, tiny hotel rooms, why not build your vacation dream home? Searching through vacation house plans is a much more enjoyable experience, as plans can be built to check off all the boxes on your checklist while bringing you one step closer to owning your perfect home-away-from-home.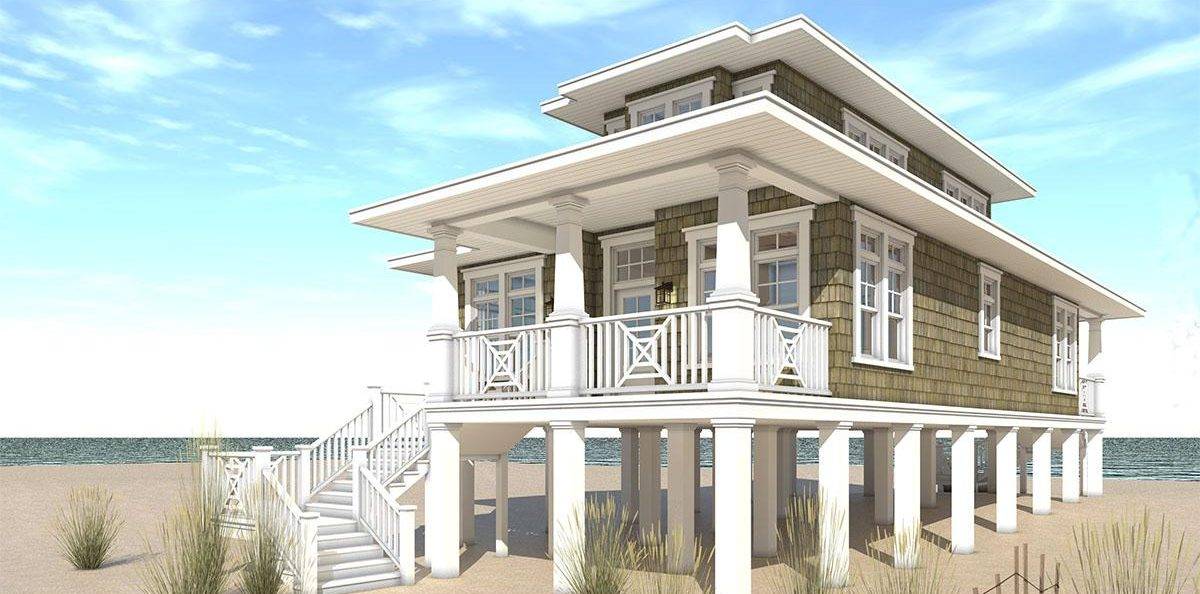 Narrow Lot House Plan 028-00101
Characteristics of Vacation House Plans
One of the fun things about owning a vacation home is the features that make up the house. They are designed for community and family time in mind, creating open spaces in which groups can enjoy one another's company. A few characteristics that draw people together include:
Wrap around porches to optimize outdoor entertaining

Open floor plans to create an uninterrupted flow throughout the common areas

Expansive windows to embrace the scenic views all throughout the day.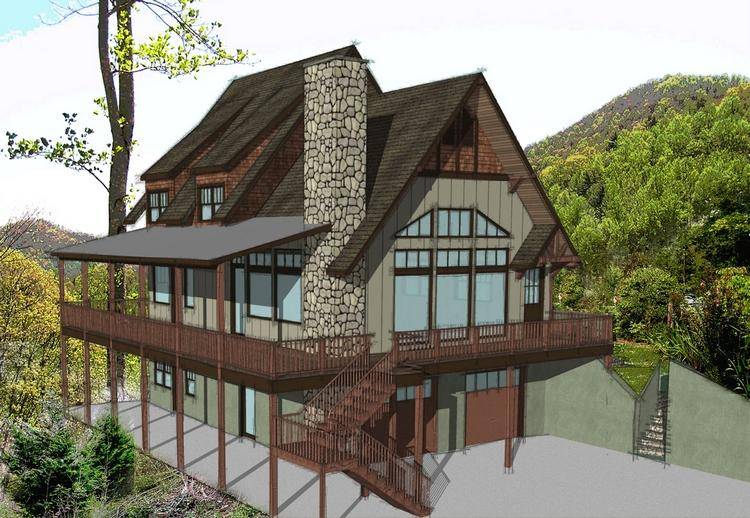 Lake Front House Plan 5738-00002
Styles of Vacation House Plans
Building a vacation home reflects the goals you've worked so hard to achieve and the style should reflect that which embodies peace and tranquility. As you browse through vacation house plans, do you envision waking up and having your morning coffee taking in nature's majesty in a mountain hideaway? Or escaping year-round cold weather by basketing in Florida's sunshine? Or does smelling the nature scented breeze of the ocean off the coast tickle your fancy? A few common vacation house plans include: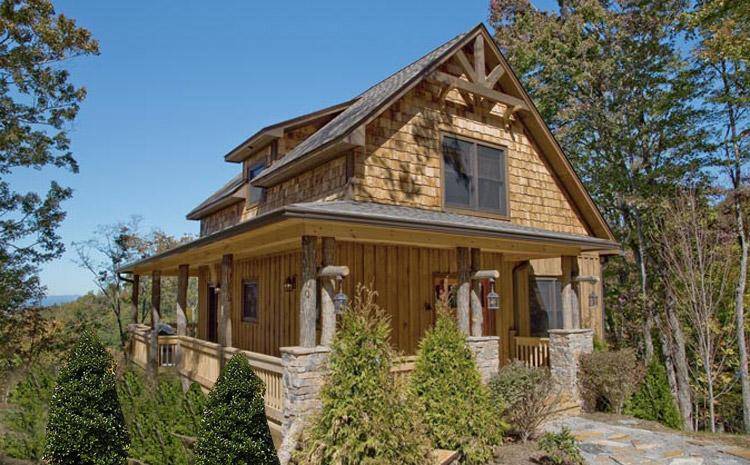 Mountain House Plan 8504-00085
Mountain House Plans
As the famous naturalist, John Muir, once stated, "The mountains are calling and I must go."
Mountain house plans make for excellent vacation homes, as they can be built on varied elevations or sloped lots. Outdoor activities like swimming, boating, fishing, and hiking highlight the appeal to mountain living. Its architectural design is typically made up of natural elements that blend in with surrounding landscape beautifully. Mountain house plans are usually built with rustic materials such as wood, stone, bricks, bringing the outdoors inside.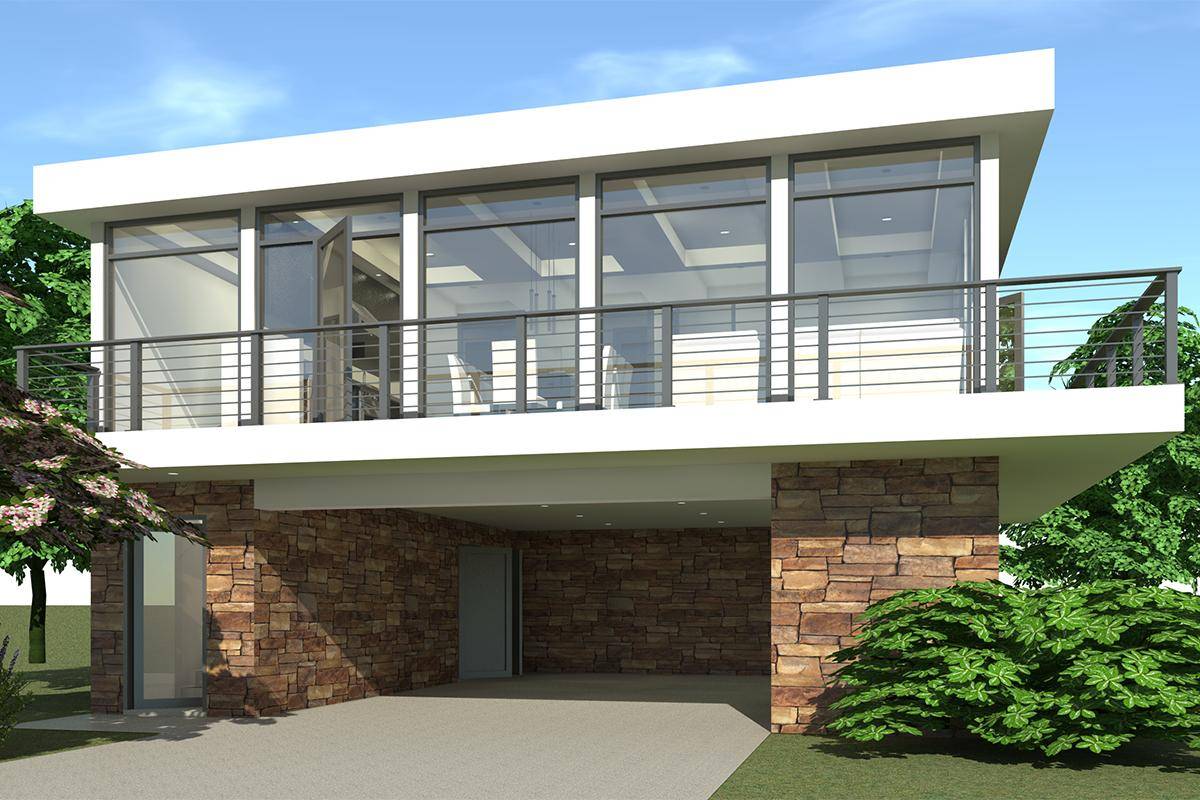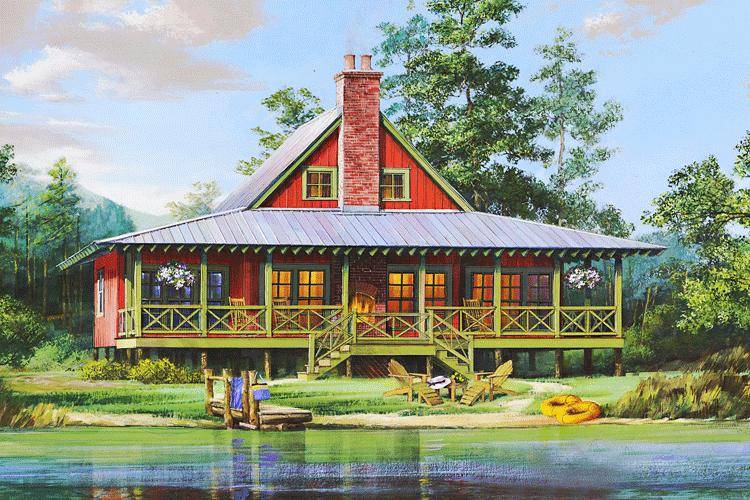 Lake Front House Plan 7922-00226
Coastal and Lake Front House Plans
Waterfront living is incredibly popular when thinking about a vacation home. Seaside communities, boating destinations, and oceanfront properties fit a variety of house styles from Cape Cod to Lake Front to Mediterranean. These types of waterfront homes can be perfect for the older and younger alike depending on if homeowners want a quiet destination or a more active community.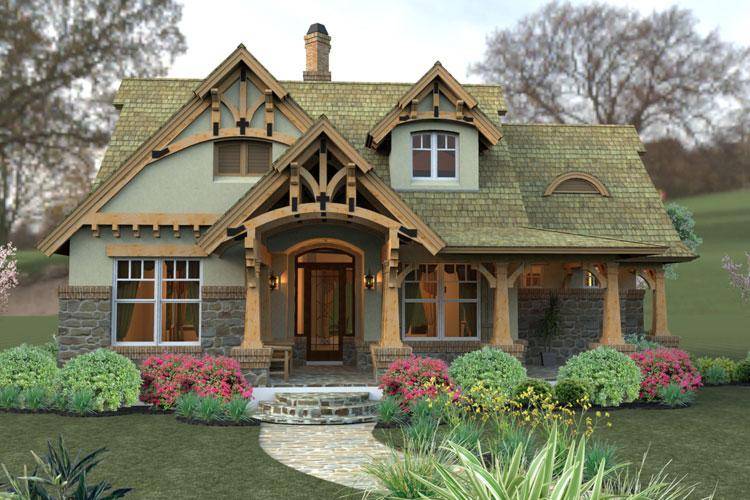 Cottage House Plans
Much like Mountain house plans, building a cottage home is a great way to connect with the environment. These homes are typically smaller, though modern cottage house plans can include larger square footages. Oftentimes, these homes are characterized by playful, whimsical, and/or storybook exterior features with charming details like elaborate trim work, window boxes lined with flowers, and arched doorways.
Building a vacation home is just as exciting and enjoyable as building a primary residence. You may even be at a place in your life where you're ready to retire and settle down in your vacation home. Either way, building a vacation home is something to get excited about, and our collection of Vacation house plans fits into anyone's style of architectural design and encompass a wide range of sizes and features.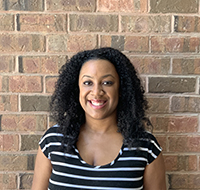 As our marketing assistant, Briana Bronner shares an enthusiasm for creating the best experience for our customers by assisting with the digital presence, content creation, and customer service. Her creativity and marketing drive are excellent assets to the team.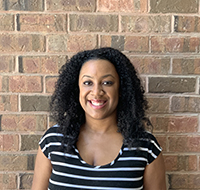 Latest posts by Briana Bronner (see all)