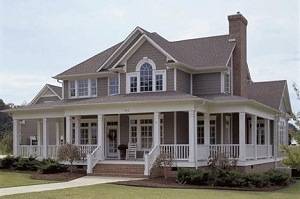 Country house plans evoke feelings of family, tradition, serenity and warmth. Originally described by Andrew Jackson Downing's works in 1842, the house plans have now become a favorite of people looking for a place to truly call "home."
Characteristics of Country House Plans
Country house plans are known for their expressive use of wood through distinct trims, porch posts and siding. This woodsy simplicity is continued with evenly spaced windows, a central front door and porches either in the front, back or both. You'll find country house plans with both one and two stories at America's Best House Plans, and many are topped with gable roofs and hugged by wrap-around verandas that offer plenty of outdoor living space.
Although country house plans are based in tradition, many also feature modern floor plans. You'll find country house plans with spacious interiors created by open floor plans. Details like woodwork and simple lines make the spaces still feel cozy and comfortable, but the lack of interior walls in shared living spaces encourages group interaction.
Decorating Country House Plans
You can further develop the style by filling your country house plans with charming details and traditional furnishings. Create a comfortable, warm atmosphere by choosing casual furniture and natural tones accented with more cheerful colors, then accessorize to really bring out your personality.
Use natural materials and wood finishes whenever possible to really capture the essence of country style. Give any room a country flavor by whitewashing wood-paneled walls and framing windows in checkered curtains. Place a ticking-stripe rug on the floor, and play up the character of furniture by hand-scraping it or giving it an antique finish. Choose light fixtures that are reminiscent of old-fashioned lanterns, invest in a few choice handcrafted furniture pieces or accessories, and use stencils to bring life and add character to any surface.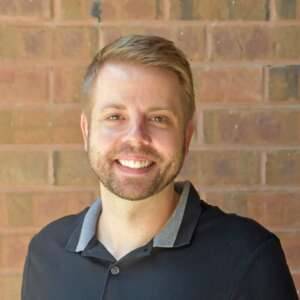 Brandon Hall is the owner of America's Best House Plans and has over 15 years of experience in the home design industry. He focuses his time on the day-to-day operations while also keeping up to date on industry news and working to perfect the customer service experience.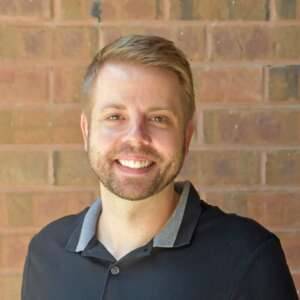 Latest posts by Brandon Hall (see all)