Nearly 75 years after home builder Joseph Eichler introduced mid-century modern homes into Californian and New York architecture, the Internet is still abuzz with thousands of searches asking, what are Eichler homes?
Once deemed as "California modern", Eichler homes are mid-century modern house designs that exploded in popularity between 1949-1966 throughout Northern and Southern California with a few sprinkled in New York as well. Though true Eichler homes are homes that were actually built by Joseph Eichler, mid-century houses continue to tug at the hearts of Americans from California to New York and everywhere in between.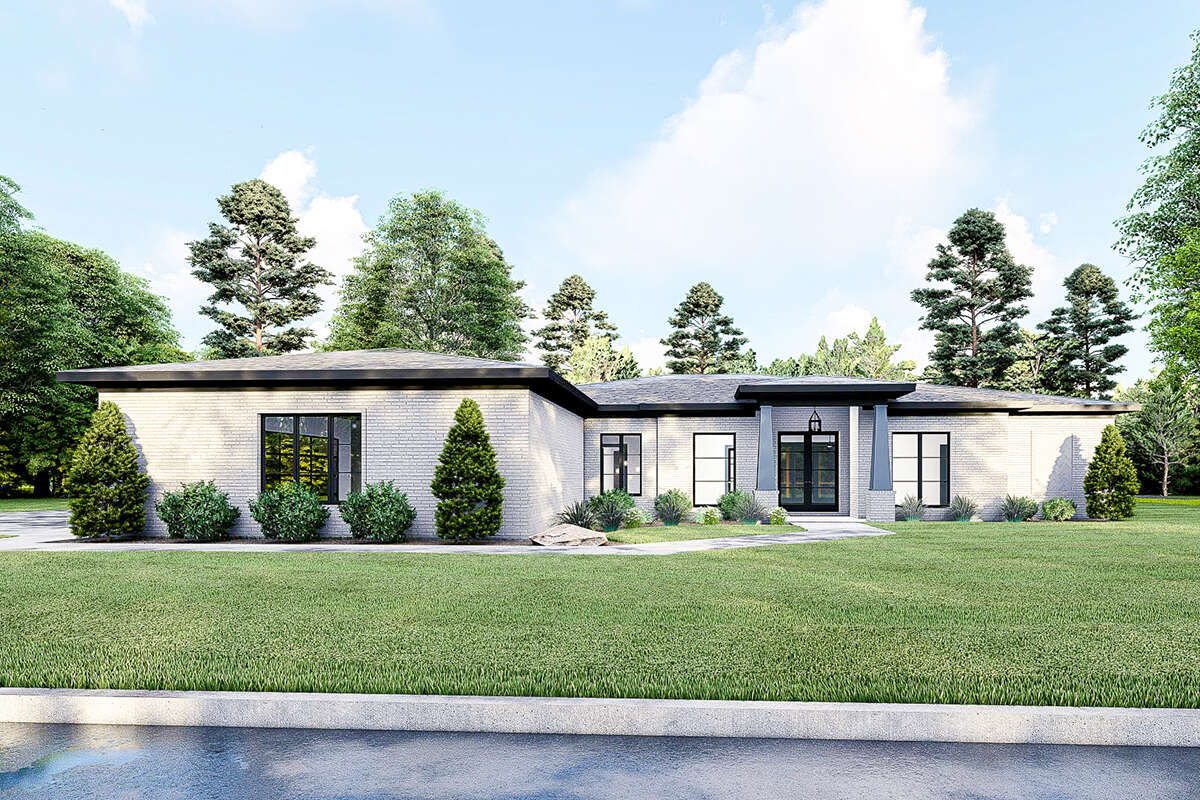 The History of Joseph Eichler: How Eichler Homes Came to Be
Eichler homes originated in post-war America in the middle of the 20th century. During that time, American society experienced unprecedented changes, as more Americans were looking toward the future. The mid-century modern design reflected perfectly what they were looking for – modern features, a hopeful future, and an environment that was bright, sunny, and full of possibilities.
The inspiration to build such homes began in the early 40s when Joseph Eichler rented the Sidney Bazett House in Hillsborough, California. This historic home was designed by architect Frank Lloyd Wright for businessman Sidney Bazett and his wife as one of Wright's Usonian-style homes. Similar to the mid-century modern style, Wright's Usonian homes featured flat roofing, great natural lighting through clerestory windows, and a strong connection between the interior and outdoor spaces. During that rental period, Eichler was inspired to become a residential developer of modernist homes.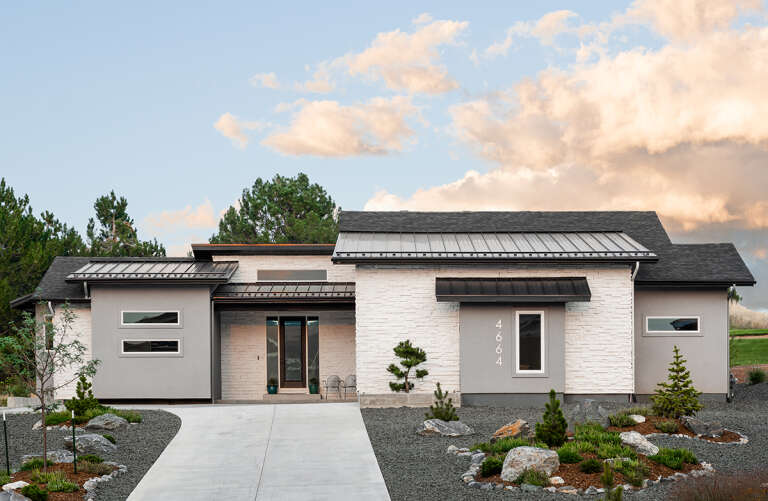 By the late 40s, Eichler wasted no time in starting to develop his real estate career as an influential home builder. He founded his construction company, Eichler Homes, and began working with well-known and respected architects to design what we now know as mid-century modern homes. One such architect included one of Wright's design proteges, Robert Ashen, who designed the initial Eichler home prototypes that were built in 1949.
Between 1949 and 1966, Eichler built over 11,000 homes throughout the Northern and Southern communities of California. These homes were designed to provide middle-class Americans the opportunity to live in stylish, contemporary homes at a moderate price. This inspired more builders to construct similar homes, which were now known as Eichlers.
By the end of the 60s, Joseph Eichler had established himself as one of the nation's most influential home builders of the modern style. His largest development is a subdivision called "The Highlands" located in San Mateo, California, which includes about 650 homes that still stand today.
What Makes a Home An Eichler? Characteristics of Eichler Homes
The architectural makeup of Eichler homes offers creative designs that lean toward a futuristic, contemporary flare. These homes did extremely well under the California climate because their open, airy designs complemented sunny climate conditions. Its style is a unique blend of simple presentation combined with modern amenities such as:
Glass walls

Post-to-beam construction

Open floor plans

Concrete slabs with radiant floor heating

Minimal exterior ornamentation

Low-pitched rooflines or sloping A-framed roofs

Features that brought "the outdoors in" like atriums or patios with gardening sections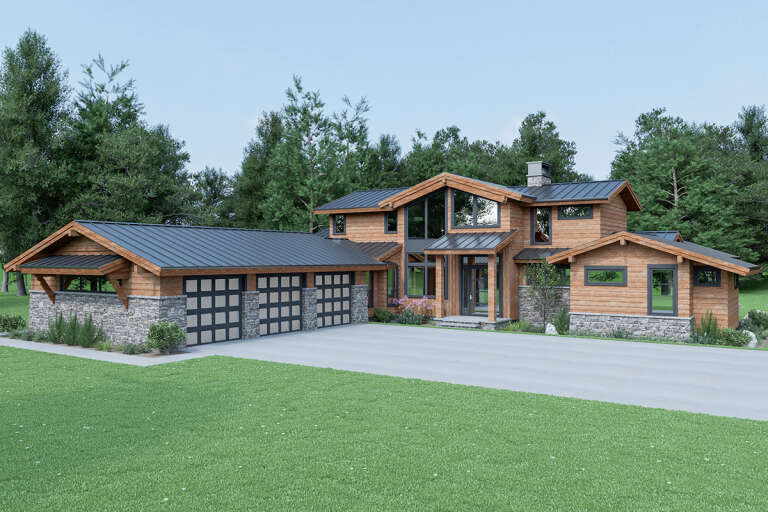 Characteristics of today's Mid-Century Modern House Plans
Though today's mid-century modern homes are not considered "Eichler homes" because they weren't built by Eichler, they are definitely inspired by them. Common architectural characteristics found in today's mid-century modern house plans include:
Open floor plans

that foster a sense of organic flow between living spaces and welcome bundles of sunlight into multiple rooms at once.

Single-level living: Generally, these house plans are built as single-story or split levels, but plenty of

two-story plans are available

.

Minimalist aesthetics with rooflines following geometric shapes that are bold, low, flat, and/or slanted. They feature asymmetrical profiles with clean contemporary lines.

Floor-to-ceiling windows with expansive walls of glass. The use of skylights, large window panels, and sliding glass doors allow natural light to pour in while putting minimal barriers between indoor and outdoor spaces.

Courtyards: Oftentimes, these outdoor spaces are centrally located and generally include some type of wood exterior making them as much a part of the house as the interior rooms; in addition, these spaces offer a place for luxurious gardens.
Our Top 5 Best-Selling Mid-Century Modern House Plans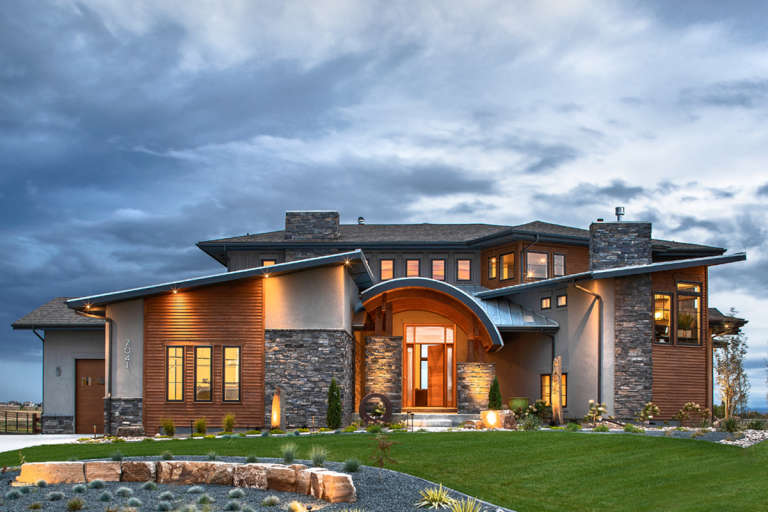 Plan 5631-00107 is our best-selling mid-century modern house plan and highlights 3,587 square feet with 3 bedrooms, 3 full bathrooms, and 2 half bathrooms. Notable features include a finished walkout basement with additional bedrooms, an exercise room, and a media room.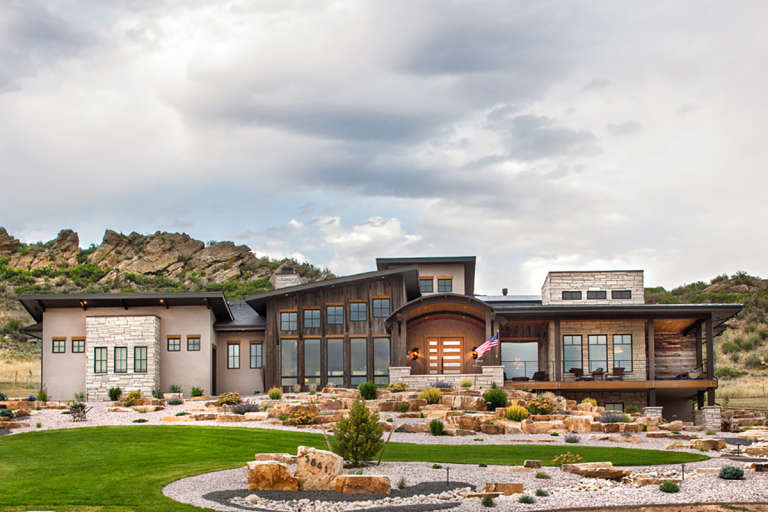 Plan 5631-00101 is our second best-selling mid-century modern house plan with 2,891 square feet with 2-3 bedrooms and 2.5 bathrooms. This plan also includes a finished walkout basement with a guest room, an exercise room, and a study.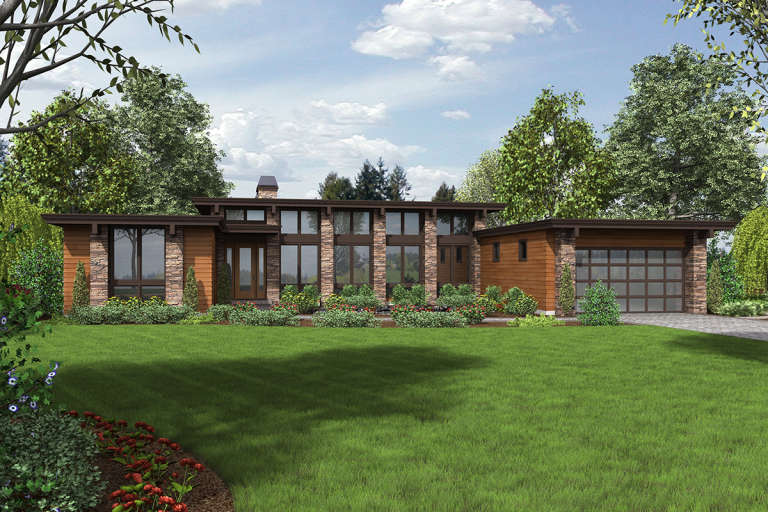 Plan 2559-00693 offers a symmetrical mid-century modern house plan with 2,557 square feet with 3 bedrooms and 2.5 bathrooms. This house plan draws in bundles of sunlight and includes an office/ media room.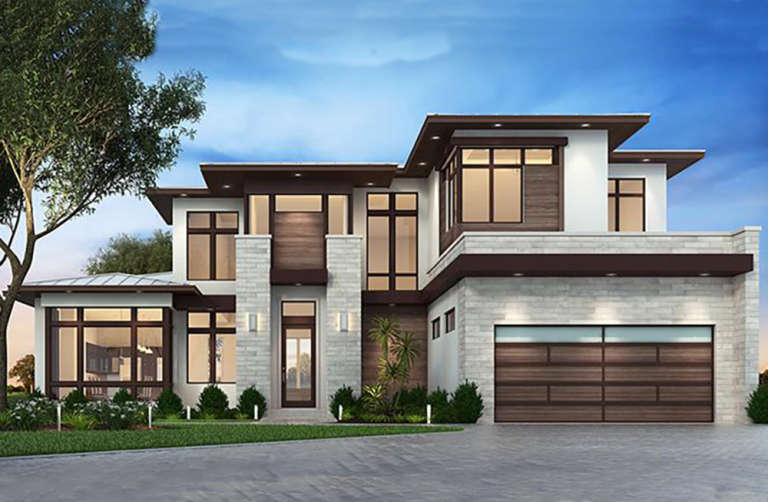 Plan 207-00036 details a wonderful mid-century modern house plan for coastal climates. This 2-story house plan features 3,730 square feet with 3 bedrooms, 3.5 bathrooms, a lanai, a screened-in porch, and a loft.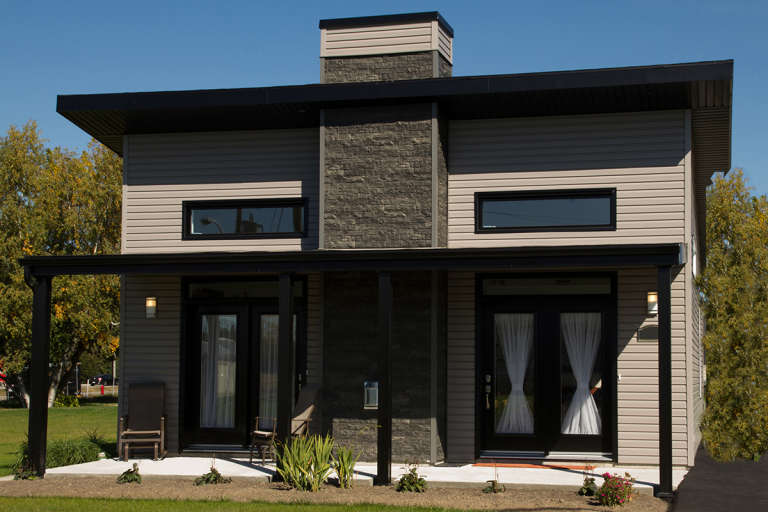 Plan 034-01075 offers a small mid-century modern house plan with 686 square feet, 2 bedrooms, and 1 bathroom. Its size is great for homeowners wanting to scale down their economical footprint or for those needing a separate guest house.
Conclusion
When Joseph Eichler brought mid-century modern homes into post-war America, he inspired a new wave of modern home designs that homeowners couldn't get enough of. Eichler homes continue to inspire designers and architects today and our collection of mid-century modern house plans will inspire you as well with their wide assortment of square footage amounts and modern amenities. For more information on where you can find Eichler homes and their current value, read Eichler Homes: Bringing Mid-Century Modern to the Masses.