Last Updated on
One of the benefits that most people first think about when it comes to the ranch house plan is the lack of stairs.  It's true that since there is no second floor, these stairs are eliminated which makes moving around the home easier.  However, there are some other benefits that we tend to overlook when comparing this plan type to the others available.
Double Square Footage
It's really easy to add living space to your ranch house plan.  It could be that you want space for friends and relatives to sleep when they visit.  By adding a finished basement, you can effectively double the square footage at a very affordable price. 
So how does the cost of adding a finished basement compare to building up with a two story?  If you plan to have a basement no matter what, it is far less expensive to finish the lower level than to add a second story.  Finishing the lower level can be done for about a quarter of the price of building up.
Simplified Mechanical Systems
The mechanical systems in a home consist of the plumbing, heating and cooling, and electric.  Today's open floor plans have reduced the number of interior walls which cuts down on the locations where ductwork and plumbing can be installed.  Keep in mind, we want all ductwork and plumbing to be installed in conditioned space (areas that are heated/cooled) to keep from having problems.  The ranch house plan reduces the amount of ductwork and drain pipe that needs to be installed in the walls, which makes the design and installation simpler.
Reduced Ladder Work
Are you afraid of heights?  Then stringing holiday lights or cleaning gutters twenty feet above the ground at a two story roof eave probably isn't a good idea.  A ranch house plan will cut your distance to the ground in half.  Likewise, if you plan on doing some of the work on your new home, like siding for example, installation will be much easier.  Stay tuned as we will be looking at some of the benefits of two story house plans next week.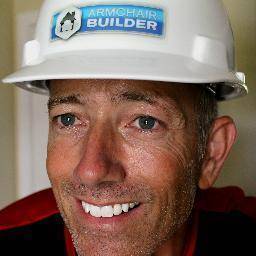 Michael Luckado has built, remodeled, and repaired thousands of homes across the U.S. He co-founded ArmchairBuilder.com to help people save money and time creating their dream home.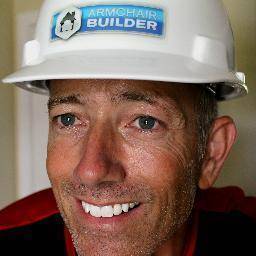 Latest posts by Michael Luckado (see all)