Last Updated on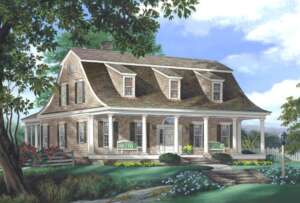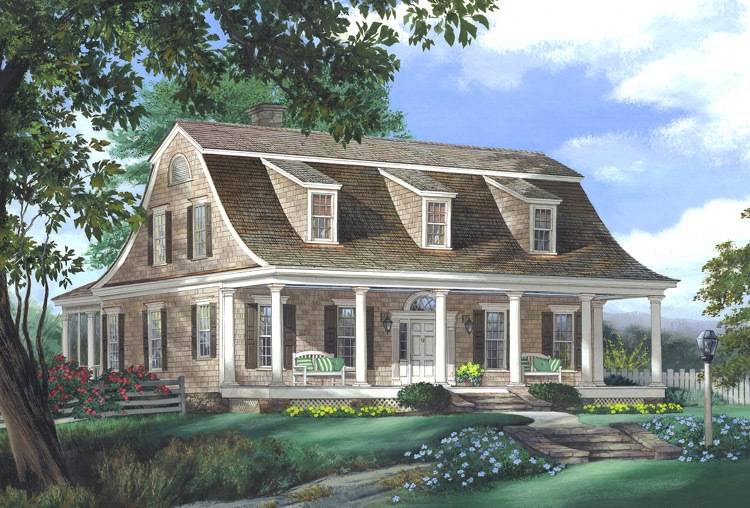 What defines New England in your mind? To you, New England may mean:
Clam bakes on Saturday afternoons.
Beautiful landscapes, including rolling hills, large trees, and winding roads.
A distinctively "preppy" style and culture.
A unique affinity for older, more traditional design, reminiscent of Great Britain.
Whatever your understanding of New England life may be, Cape Cod houses in that portion of the world are among the most popular and sought after home design.
Cape Cod houses are decidedly unique — they embody a vintage charm and an outstanding curb appeal. Current Cape Cod house plans stem from their historical roots, while integrating more modern features. How can you tell if a Cape Cod house plan is the right one for your family? Many plans feature distinctive looks, including window seats, columns, front porches, etc. Are you drawn to that type of look? Do you enjoy a more classical, traditional take on design? If so, a Cape Cod house plan may be right for your family.
Cape Cod homes are often very popular in the Northeast, although they are growing in popularity across the country. As you seek to build a brand new home from the ground up, consider the possibility of building a Cape Cod house.
Cape Cod House Plan Features
What distinguishes a Cape Cod house from other house plan designs? Here are just a few aspects of Cape Cod homes that make them truly unique and distinctly beautiful:
Many Cape Cod house plans feature interior window seats built into a recess. The exteriors, correspondingly, feature pronounced windows protruding from the roof, or what are commonly referred to as dormers.
 Cape Cod house plans feature steeply pitched roofs. Historically, for families living in colder coastal climates that experience heavy snow throughout the winter, having a steeply pitched room was something of a necessity. Currently, these types of roofs contribute to the over look, feel, and design of a Cape Cod home.
Many Cape Cod house plans offer a wide and expansive front porch with stately columns, contributing to a classical, yet informal feel.
Interiors of Cape Cod houses are informal and comfortable. They often feature lots of rooms, while maintaining an excellent flow and open sensibility.
What are you searching for in a home? Search America's Best House Plans Cape Cod house plans for the historical, lovely feel so popular throughout the United States.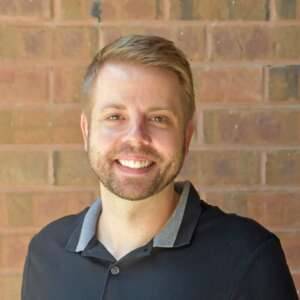 Brandon Hall is the owner of America's Best House Plans and has over 15 years of experience in the home design industry. He focuses his time on the day-to-day operations while also keeping up to date on industry news and working to perfect the customer service experience.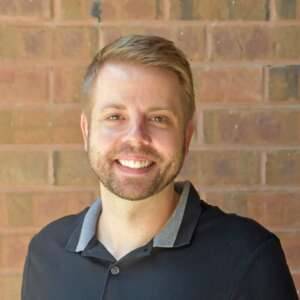 Latest posts by Brandon Hall (see all)