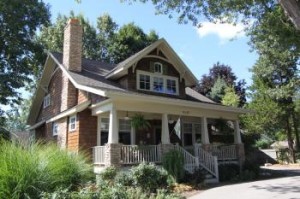 Bungalow house plans are sometimes difficult to define because they take influence from a wide variety of styles, including Victorian, Tudor, luxury, craftsman and cape cods, but one thing that commonly unites the bungalow house plans at America's Best House Plans is an expansive front porch. The porches are often embellished with fine architectural details and create a wonderful space for outdoor entertaining, dining and living. Follow these tips to create the perfect front porch and exterior for your bungalow house.
Create a Welcoming Entry
Welcome guests to your bungalow home by creating a deep portico highlighted by chunky columns. Add a crisp railing and coat the front door with bright red paint to create an eye-catching focal point. Light the entryway with lantern-style sconces, then add a picket fence entwined with roses to give your bungalow home a classic look.
Use Historically Accurate Colors
Bungalow homes stem from the Arts and Crafts Movement. Reflect this historical style by painting the exterior of your bungalow with period-appropriate colors, like a fleshy beige, orangey fawn color or muted shades of brown, red or grey.
Highlight Architecture with Landscaping
Bungalow house plans often feature a horizontal design with a pitched roof. Complement these architectural details by planting low-growing shrubs accented with flower beds that will bloom year-round. If your bungalow includes a dormer, highlight it by hanging window boxes brimming with vibrant annuals.
Outfit the Front Porch
Create a warm, welcoming and practical space on your front porch by adding furniture and decorative elements. A mission-style rocking chair will look right at home on a bungalow's porch thanks to its clean, simple lines. Finish it in a traditional color, like terra cotta, grey-blue or olive, or leave it with a mid-toned natural finish.
To create a comfortable seating and dining area, outfit your porch with wicker furniture. Add a wicker loveseat, coffee table and chairs to make a laid-back area perfect for enjoying coffee or lunch. The natural material vibes well with the bungalow style, but avoid stark white furniture in favor of more earthy colors.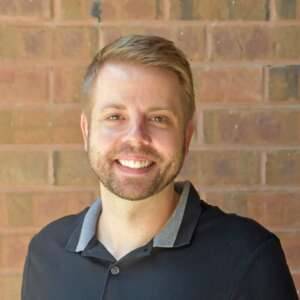 Brandon Hall is the owner of America's Best House Plans and has over 15 years of experience in the home design industry. He focuses his time on the day-to-day operations while also keeping up to date on industry news and working to perfect the customer service experience.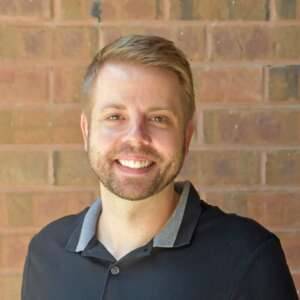 Latest posts by Brandon Hall (see all)