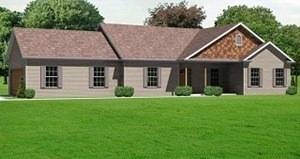 Economical, streamlined and simple, ranch homes are popular throughout the United States. In fact, they have become so popular that the ranch style has become a bit predictable. Luckily, the ranch house plans at America's Best House Plans are easy to customize to reflect your own personal flair and style. Update your ranch house plans by following these modification tips!
Add Gables
Ranch house plans are known for their geometric design marked by straight lines with little embellishments. Add a punch of style by adding gables to jazz up the facade and roofline of your ranch house plans.
Choose Unique Materials
In the past, most ranch house plans were made with plain siding. Today's ranch house plans are easy to customize to create a unique, welcoming look. Instead of sticking to the same old siding, transform your ranch house plans into a Mediterranean-style home by using stone exterior materials. If you love the Georgian style, add overhead arches or columns to reflect that in your ranch house plans.
Add Contemporary Windows
Bring natural light into your ranch house plans by expanding the windows, and make the home look more modern by choosing bay windows instead of plain windows. This small change will alter both the interior and exterior appearance of your home.
Add Outdoor Living Spaces
Ranch house plans do not typically include outdoor living areas, but you can easily customize your plans to include them! Add a wooden deck, stone patio or porch to your ranch to add livable space and visual interest.
Use Landscaping Creatively
The way you landscape your yard can change the appearance of your ranch house plans. Add visual depth and interest by planting tall trees in the front yard, and soften the look of the home's geometric, straight lines by creating a winding walkway that leads to the sidewalk.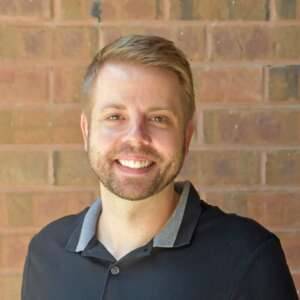 Brandon Hall is the owner of America's Best House Plans and has over 15 years of experience in the home design industry. He focuses his time on the day-to-day operations while also keeping up to date on industry news and working to perfect the customer service experience.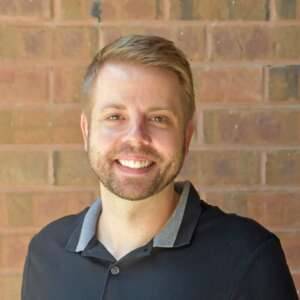 Latest posts by Brandon Hall (see all)