Last Updated on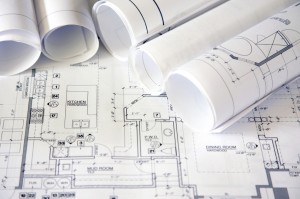 When you're building your dream home there are so many things to think about in the design phase.  Whether you choose to finish your basement or just want to add a simple garage adjustment to allow space for your hobby, custom plan changes are common.  Then take into consideration the local building and zoning code requirements, and you realize that some house plan changes are inevitable.   Having the CAD file for your new house plans will save you both time and money.  Here are the reasons why…from a builder's perspective.
What Are CAD Files?
CAD is an acronym for computer aided design.  So basically, the CAD file is just an electronic copy of the house plans that can be altered within a CAD drafting software.  Back in the day designers and architects used T-squares, drawing tables, and pencils to design homes.  Now like everything else, it's all done on computers.
Changes
As mentioned above, there are going to be changes that need to be made to your chosen house plans to fit your needs.  From local building codes to personal choices, these changes will inevitably need to be made.  So why can't you just get a red pen and make the adjustments on the actual plan?  Won't this suffice to communicate to the building department and trade contractors?  First, the building department will want a correct set of plans without hand written changes made to them.  It can be confusing to them as to what you are trying to communicate and they want to know exactly what you are doing to protect both you and the general public.
When it comes to trade contractors and suppliers, you want to avoid hand written notes on your house plans whenever possible.  This is a lesson I learned early in my home building career.  In the industry, we call these handwritten changes "redlines" and they can lead to major mistakes when building.  What if the trade contractor reads the dimension you wrote into the plan wrong because he can't read your writing?  Or what if the workers on the job site think the notes were made by other trades and assume they are not to be followed.  Having the final plans be correct without redlines will help you to avoid major cost over-runs.
Space Planning
Sometimes it's difficult to look at a floor plan and visualize how the room will work.  By adding furniture to the space, it can really come to life.  So by having the CAD files, it is possible to add furniture to the space to get an idea of how you might want to arrange things.
Future Changes
Do you think you might want to finish your basement or attic sometime in the future?  Wouldn't it be nice to have your house plans already in a format that would allow you to design the new space without starting from scratch?  Having the electronic CAD file for your plans will give you a big head start in the design.
Costs
The CAD files for your new house plans typically cost more upfront.  But I can tell you as a builder who has designed and built hundreds of homes, the electronic copy of the plan will save you hundreds, possible thousands, of dollars over the course of your project.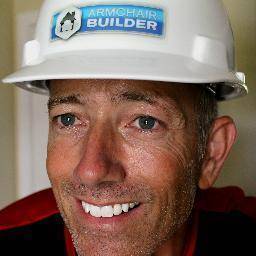 Michael Luckado has built, remodeled, and repaired thousands of homes across the U.S. He co-founded ArmchairBuilder.com to help people save money and time creating their dream home.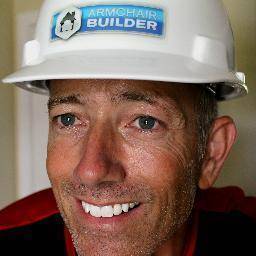 Latest posts by Michael Luckado (see all)