Last Updated on
There are so many choices to make when building a new home.  From house plans to interior finishes, the options can be intimidating.  One choice you have that relates to the structure is the type of floor framing to use.  Open web floor trusses can be a great option to create larger open living spaces without having to deal with other problems.
Mechanicals
Watch any of the home buying programs on T.V. today and you will hear over and over again that buyers are looking for more open floor plans.  They want a home that makes entertaining and socializing easier which is often achieved by removing walls.  This can pose a problem because interior walls are used to run mechanical systems like heating ducts or plumbing drains and vents.  When we remove the walls, it becomes more difficult to install these mechanicals.  Open web floor trusses can help with this as they allow the trade contractors more leeway when planning these systems.  Because the webs are open, it makes it much easier to run ductwork and plumbing to the second floor of the home.
Increased Span
Another huge benefit of open web floor trusses is the increased span.  Because these trusses are engineered for each specific home, they can span greater distances without having support walls or beams below.  This helps to open up living spaces and create larger rooms for entertaining.
Straighter Floors
Most homeowners have never heard of joist crown before.  Basically, each piece of dimensional lumber cut from a tree dries out and has what is called a crown.  Meaning, the 2×10 or 2×12 has a slight arc to it.  When building a home, the crown is placed up to prevent from having dips in the floor.  This helps to keep you from noticing that the floor is not quite level.  Open web floor trusses, as well as other manufactured floor framing products, are built straight so you don't have a crown to deal with.  The end result is a more level floor in your new home.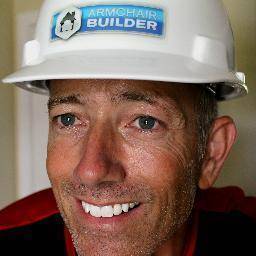 Michael Luckado has built, remodeled, and repaired thousands of homes across the U.S. He co-founded ArmchairBuilder.com to help people save money and time creating their dream home.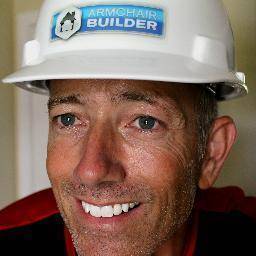 Latest posts by Michael Luckado (see all)