Last Updated on
Chic, elegant, and dripping with sophistication, French Country homes are artfully designed European style homes with architectural charm in both the interior and exterior. The name, French Country or French Rural, comes from the grand country homes along the French countryside of Provence. This style is one of the oldest and most beloved styles in home design due to its creativity and beauty. French Country house plans mix well with a wide range of other architectural styles to fit any home builder's personal style. From modest Farmhouse to the Country cottage to estate-like chateaus, the many variations of French Country homes are far from becoming a cookie-cutter design.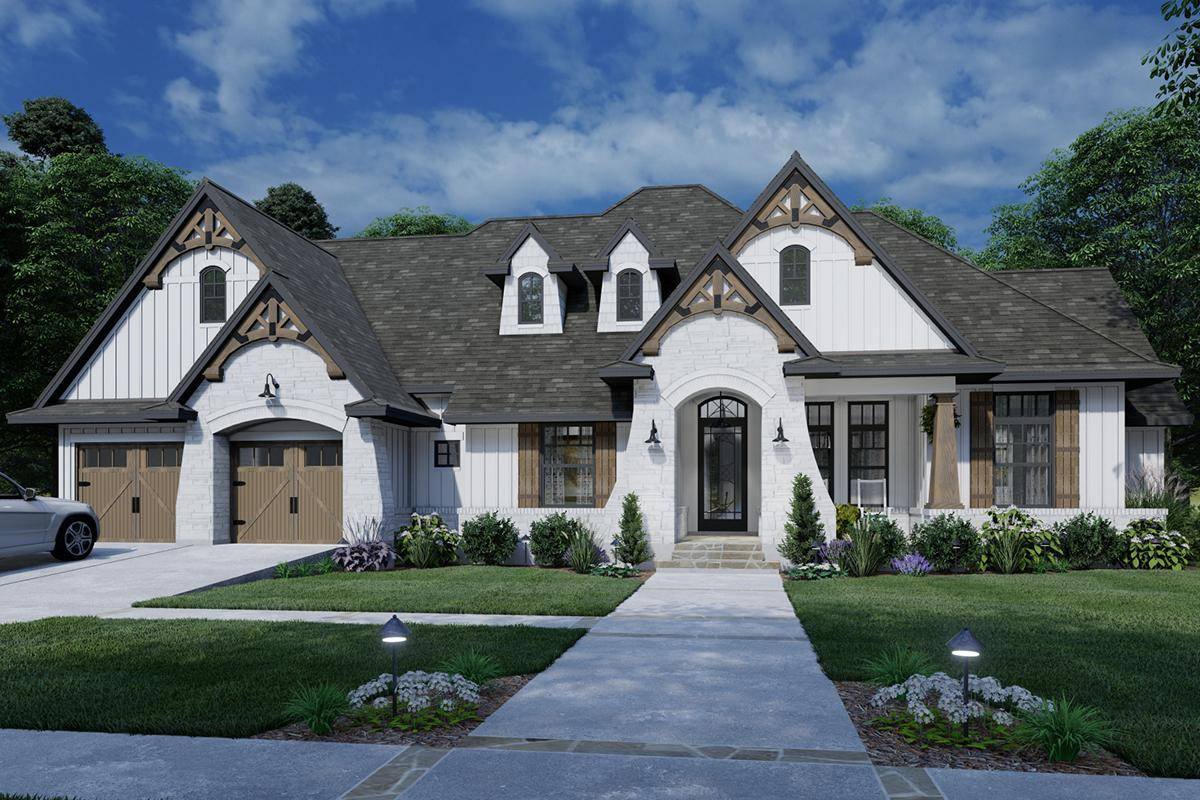 French Country House Plan 9401-00104
Architectural Details

French Country architecture has a distinct character that lies solely in its asymmetrical details. Today's style combines the best of Old-World, medieval elegance with comfortable, modern interiors. They are often composed of sophisticated brick, magnificent stonework, or smooth stucco exteriors with tall windows, tilted or sloping roofs, dormer windows, and arched entryways. These storybook homes typically offer well-appointed rooms for entertaining such as a keeping room, spacious sleeping quarters, and covered front and rear porches.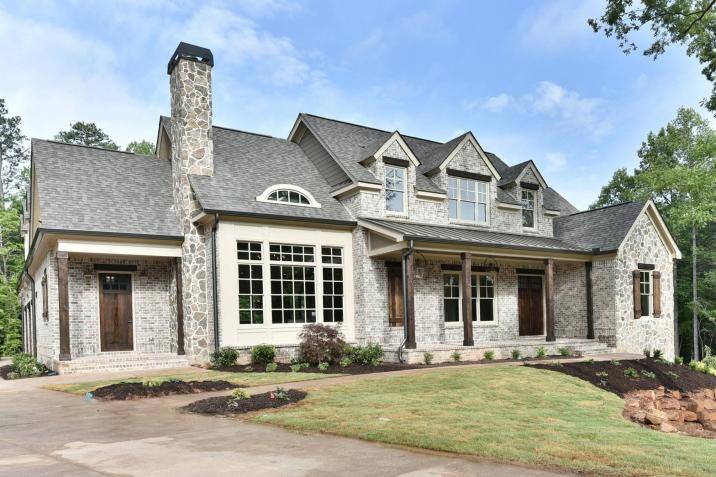 French Country House Plan 8594-00014
Lot Size & Location

From the rolling hills of the countryside to the manor homes situated in suburbia to urban living, the French Country style can blend effortlessly to its location. Their square footage can range from a luxurious 15,000 square foot chateau to a humble home just over 1,000 square feet which make French Country homes suitable for both city and country living.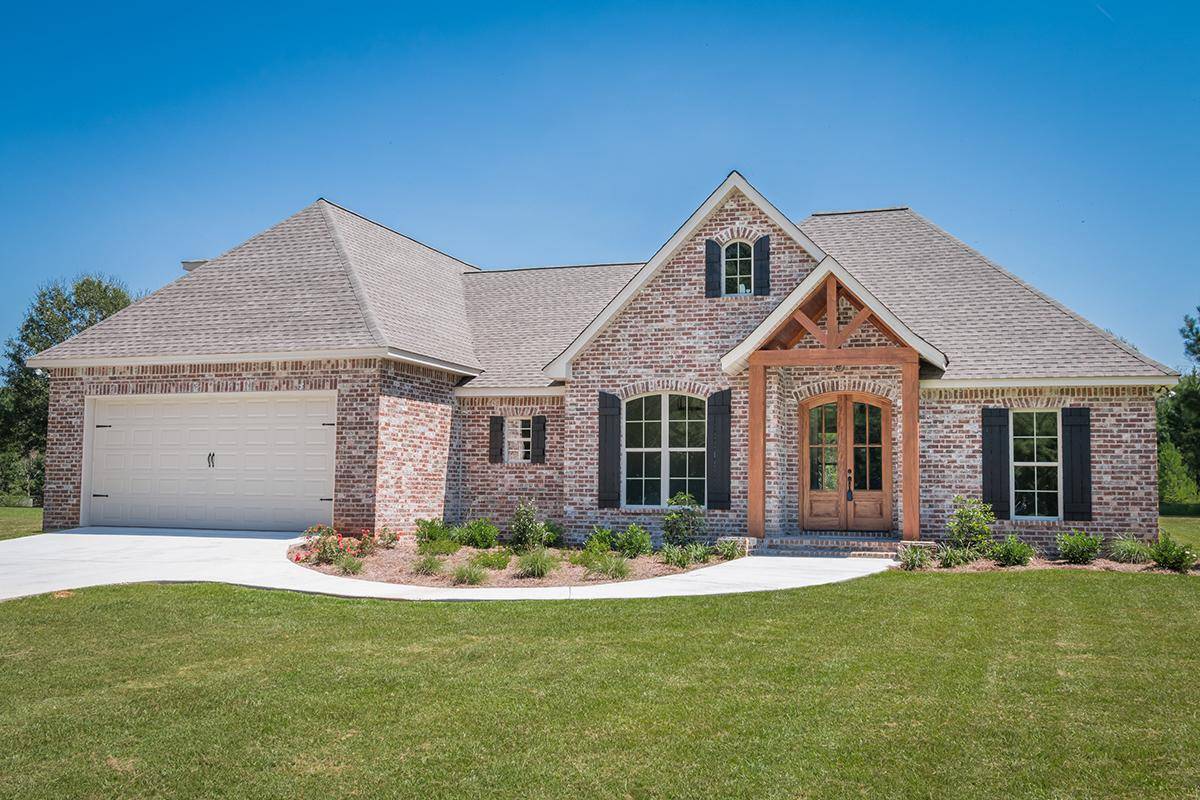 French Country House Plan 041-00089
Interior Décor

The beauty of the French Country exterior is only highlighted by its fresh, romantic, and glamorous interior décor. The wall color schemes for this style range from soft to warm neutrals to invoke warmth and subtlety. Antique furniture in the bathroom, living room, and kitchen made from natural materials such as wood, stone, or marble contrast perfectly with the wall color and create a vintage touch of romance. In the bedroom, opt for a dramatic four-post bed made from dark wood and layered with white or cream bed linens for elegance. Don't forget the grand chandelier! No French Country decor is complete without decorative chandeliers. Other French Country accents include iron or distressed décor pieces, large wall clocks, shapely mirrors, and exposed wood beam finishes.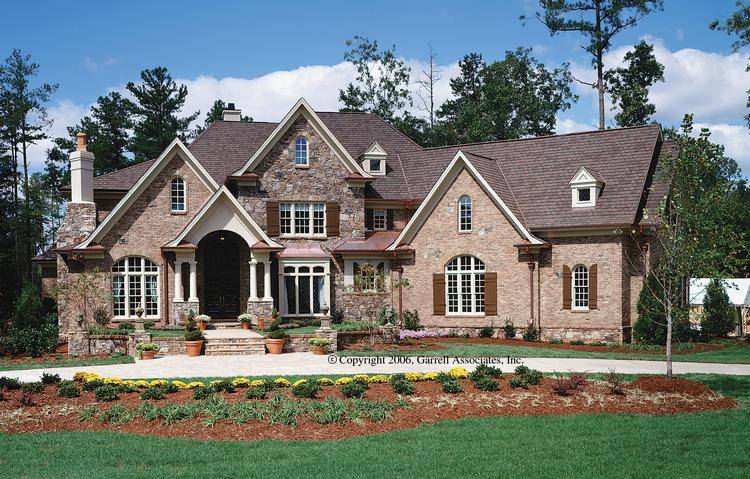 French Country House Plan 699-00002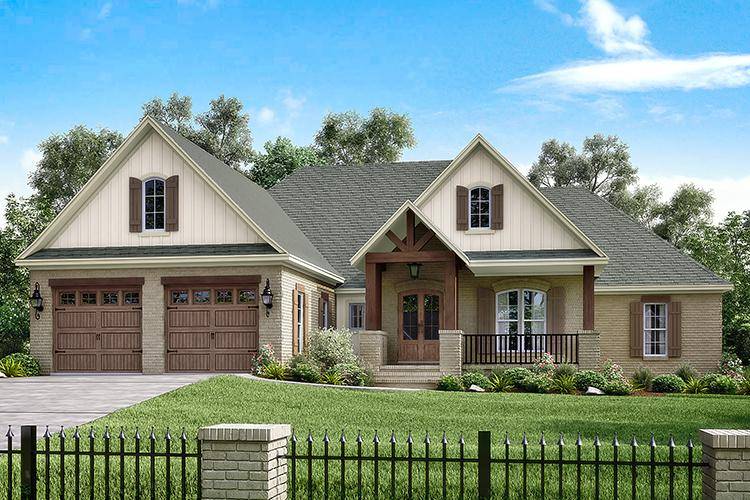 French Country House Plan 041-00155

Explore our 2300 plus French Country house plans ranging in size and style to inspire ideas for your French Country home dreams.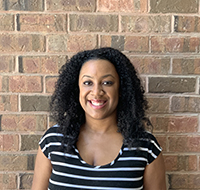 As our marketing assistant, Briana Bronner shares an enthusiasm for creating the best experience for our customers by assisting with the digital presence, content creation, and customer service. Her creativity and marketing drive are excellent assets to the team.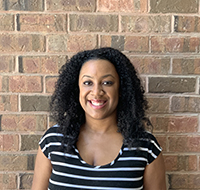 Latest posts by Briana Bronner (see all)