Light the candles, plug in some aromatherapy, tell Alexa or Siri to play soft ocean sounds and just relax. No, not at your local spa, but in your very own bathroom. You might think you need to own a luxury-sized bathroom in order to pull off the luxury look, but even the tiniest of bathrooms can provide the perfect spa-like atmosphere.
Here are 7 tips to pull it off:
Paint with Soothing Colors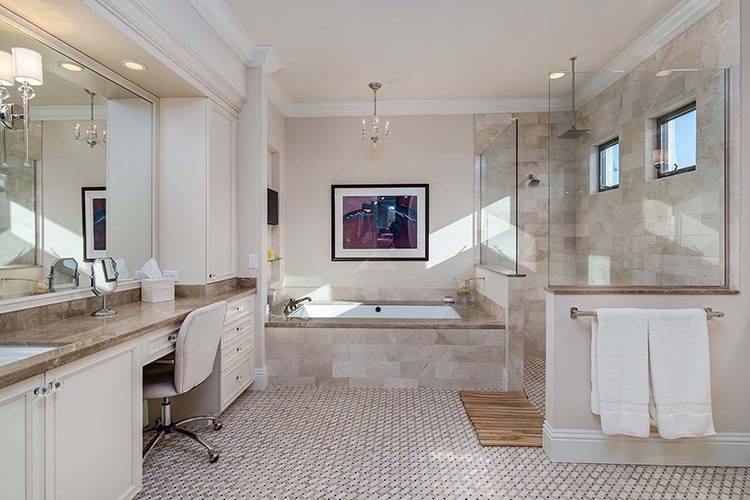 Coastal House Plan 207-00020

Research has shown that colors truly play a huge part in directing your mood. In order to create a spa bathroom, you'll need to stick to neutral colors that bring about tranquility and serenity. Think of soft grays, blue, white, beige, or brown. These colors have been proven to invoke feelings of stillness, calmness, and composure. Installing a light dimmer would definitely play off these colors nicely, enhancing the spa feel.
Declutter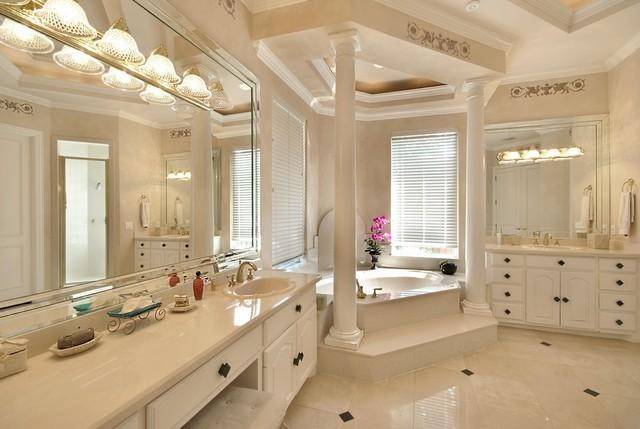 Luxury House Plan 5445-00234

This one speaks for itself. If your bathroom is drowning in makeup, hair products, cleaning products, etc. you need to cut the clutter by only keeping your essentials at hand (i.e. hand soap, lotion, body wash). Storing away your personal items under the sink, drawers, or organizing it in a basket will help maintain a relaxing atmosphere.
Add in Nature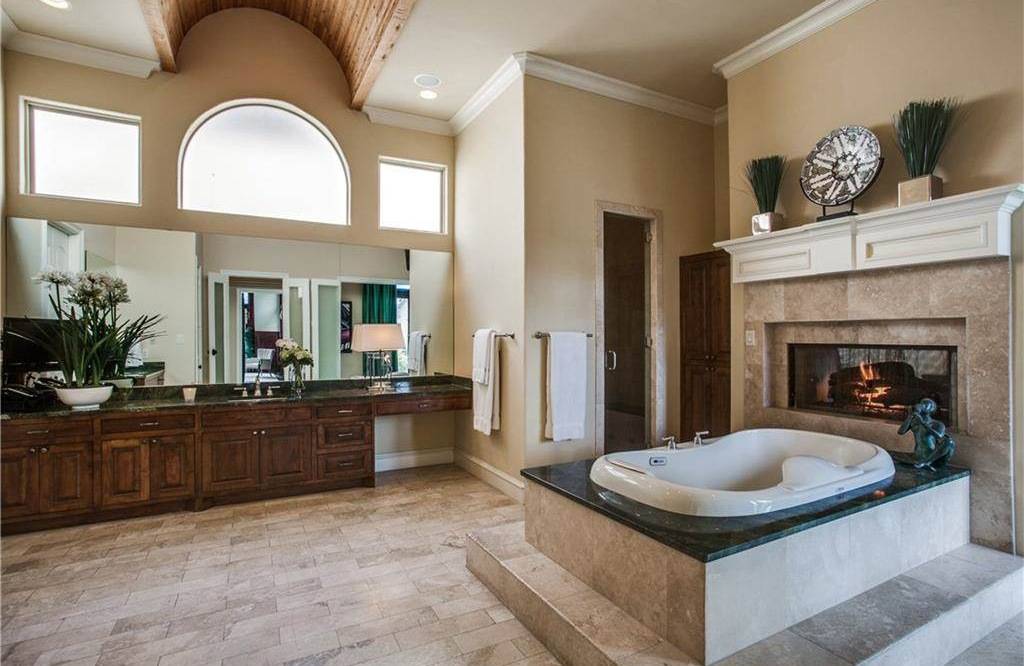 Mediterranean House Plan 5445-00276

Lush greenery promotes a healthy environment for your spa bathroom. Potted plants like bamboo, aloe vera, orchids or lilies do well in moist habitats like a bathroom and add soothing decorative accents.
Upgrade your Shower Head and Tub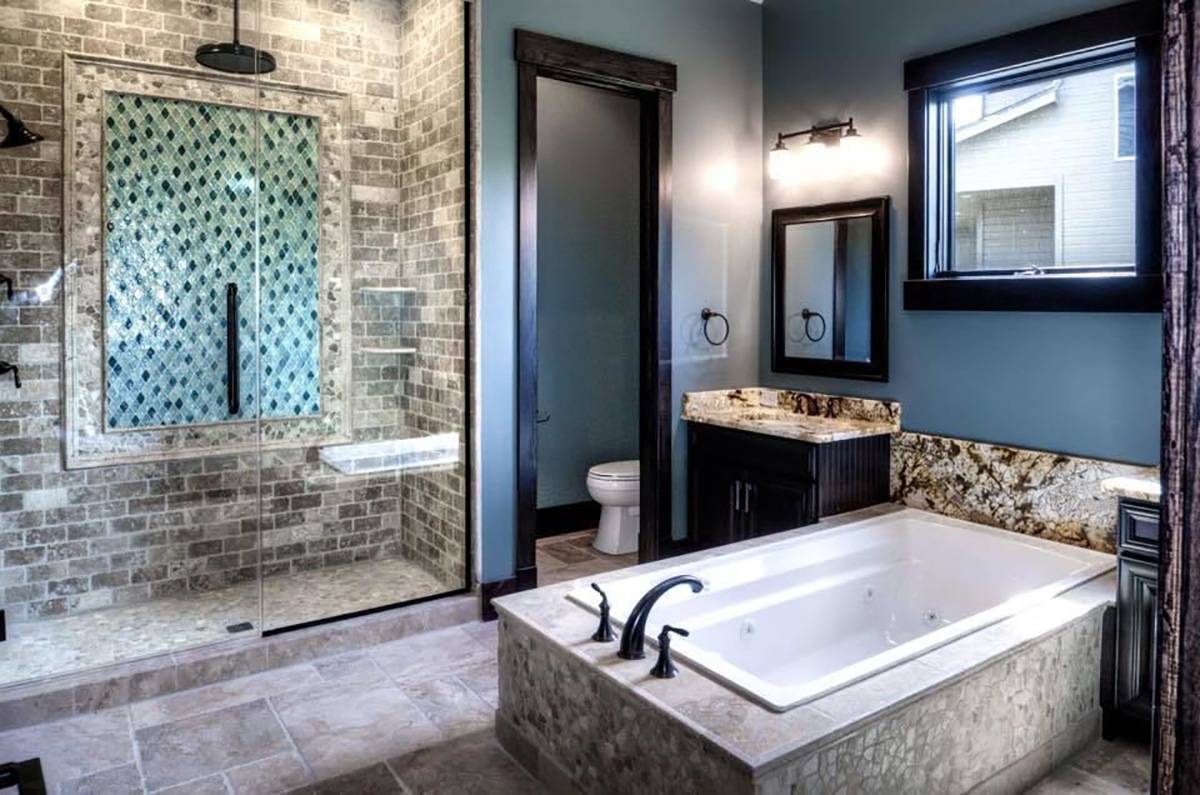 Craftsman House Plan 963-00304

Inside your shower or bathtub is really where the spa experience takes place. Pamper yourself daily with either a massage, rainfall, handheld showerhead, a jetted tub, or both! Who knows, the relaxation may even inspire some off-key singing!
Add Seating in Your Shower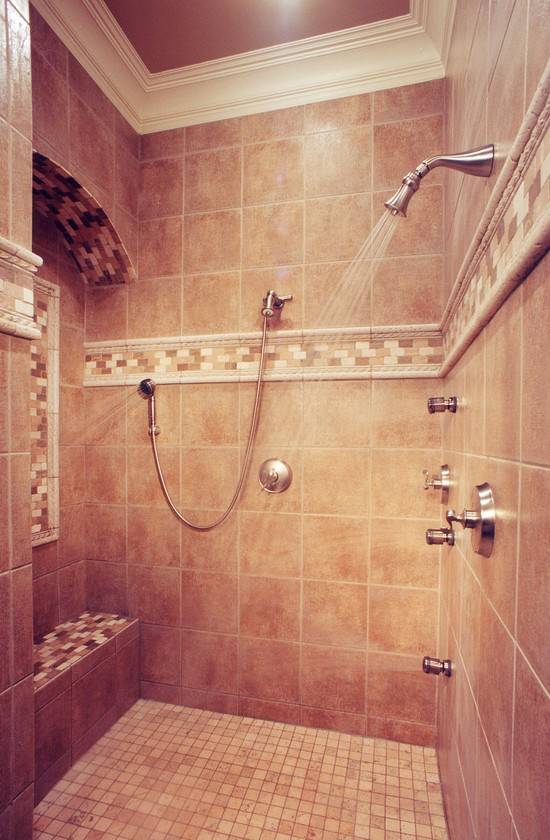 Craftsman House Plan 963-00304

The tub isn't the only place you can sink and soak. Grab some extra towels and drape them over your shoulders as you sit and allow the steam from the shower to engulf you.
Surround Yourself in Softness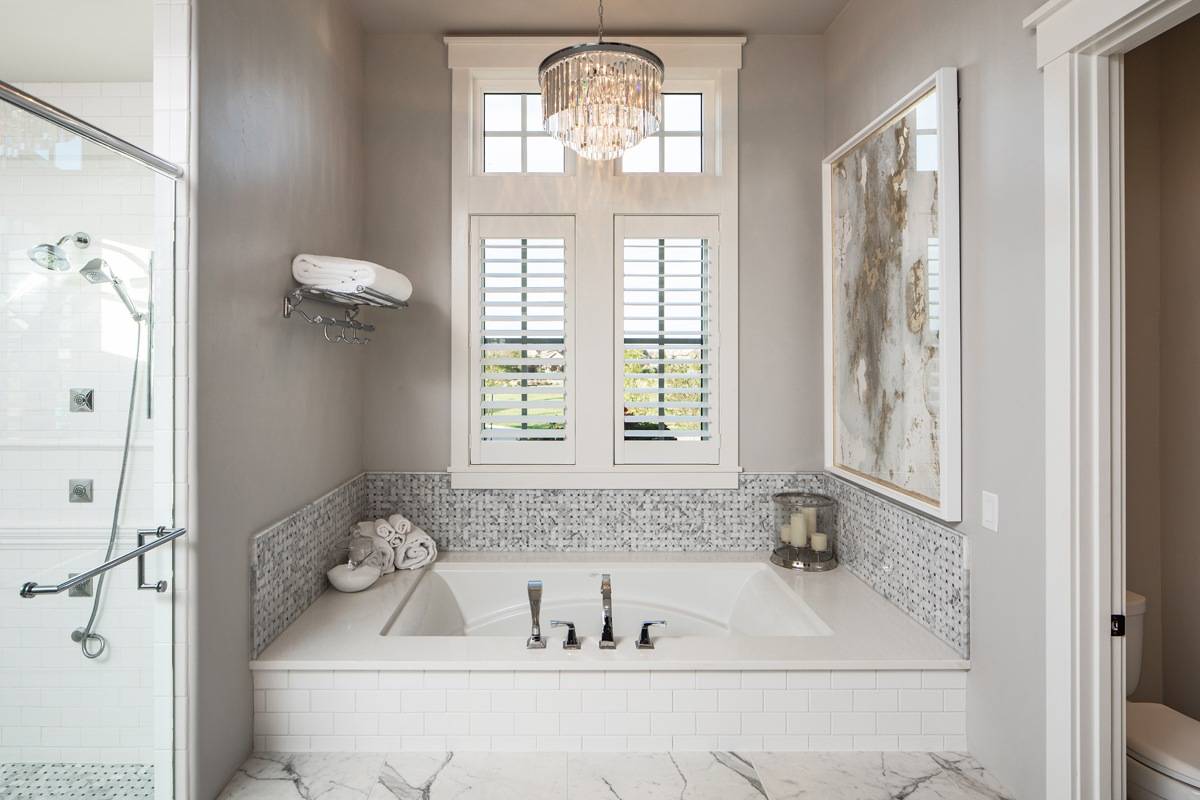 Craftsman House Plan 5631-00098

You could just melt in the white robes and towels at the spa. Bring that softness into your bathroom. Have extra fluffy towels lying around, place luxurious mats at the foot of your shower or tub, and don't forget to slip your feet into some soft slippers.
Accessories, Accessories, and more Accessories!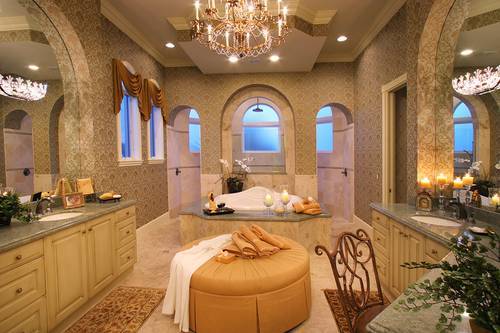 Florida House Plan 1018-00177

Accessories will set the right mood for your spa bathroom. Get the aromatherapy going with scented candles, essential oils, or potpourri. Pour some bath salts into the tub and balance your favorite book on a wooden bathtub tray, or cut up some cucumbers and throw on a sheet mask while you soak. Lay down a cedar or teak bath mat at the foot of your shower or tub. However you decide to accessorize your spa bathroom, you want these extra touches to encourage prolonged relaxation.
The great thing about designing a spa bathroom is that it can be done in all size bathrooms, and on a budget. As you create your dream bathroom, use this guide to help inspire you throughout the process.