Last Updated on
Why build a ranch house plan?
Influenced by southwestern ranches and Mexican homes, the ranch-style house was designed by "architects on the West Coast, most notably Cliff May, in the 1930s."* This simple yet unique style grew in popularity in the United States after World War II, thanks to the influx of suburban areas. Because of their uncomplicated nature and 1-story design, they continued to be built across the country in a rampant way since the 1940s.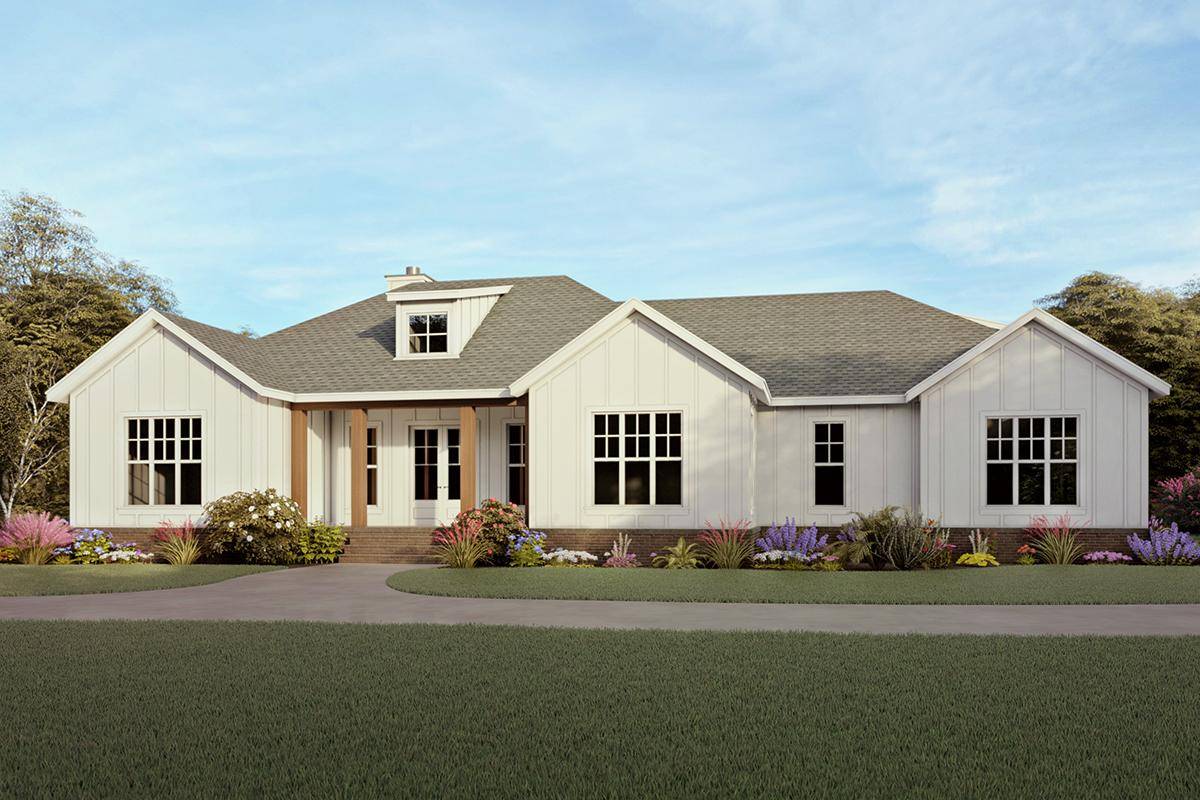 Modern Farmhouse Plan 6819-00035
Common Features of Traditional Ranch House Plans

Today, the ranch-style home is one of the most popular houses built in America*. Ranch house plans offer long-term convenience and numerous unique characteristics that create a friendly style popular among different generations. Because of the aging population within the United States, the simplicity and ease of use have become highly attractive to Baby Boomers and Gen Xers. Of course, many of the design features have been updated to reflect more contemporary styles and up-to-date sensibilities, thus speaking to the modern generation.
Some Features of Ranch Homes:
Single story design

Asymmetrical shaped design, often in a rectangle, U-shaped or L-shaped design

Long, low rooflines

Overhanging eaves

Simple open floor plans

Exteriors made from glass, brick, wood, and stucco

Attached garages

Vaulted ceilings often punctuated by exposed beams

Sliding glass doors that open to a deck or patio

Large windows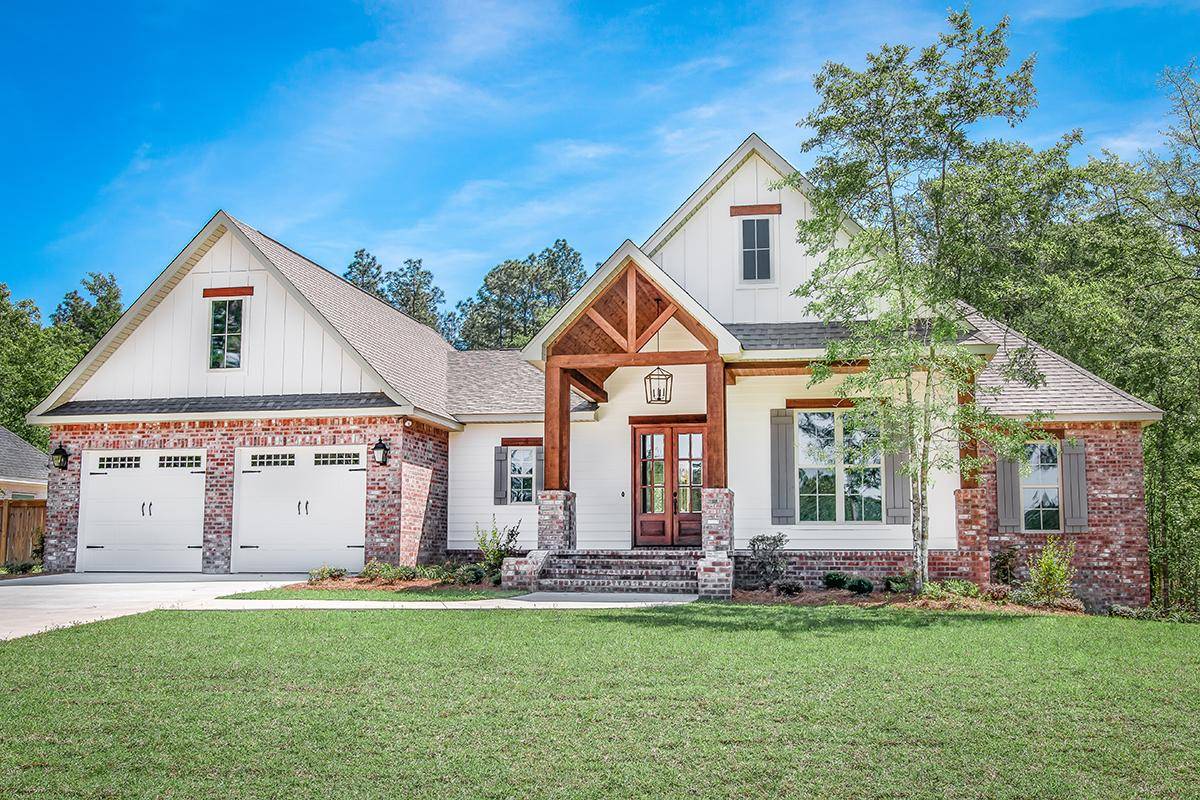 Benefits of Building a Ranch Style House:
More and more new homebuilders are choosing this 1-story style for its informal design and easy living. The open floor plans of traditional ranch homes are ideal for families, couples, and even single homeowners. Many home builders appreciate the blank slate created by the lack of ornamentation, giving them the ability to add their own style. The easy access to outdoor spaces makes traditional ranch house plans ideal for people who love to entertain and relax outside, and the attached garages offer incredible convenience. Ranch homes allow for full use through all stages of life and can also be built in a variety of sizes and shapes in order to accommodate everyone.
"Throughout the years, our customers have stated time and again, the reason they choose a ranch style house plan is its accessible layout," stated Brandon Hall, CEO of America's Best House Plans.


Craftsman House Plan 1020-00333
One-Floor Living –

You no longer have to spend time nor energy-carrying laundry or a sleeping toddler up the stairs or dragging yourself out of bed to grab your charger all the way downstairs. Create a split bedroom layout to give everyone the privacy they desire!
Open Spaces –

Ranch homes feel bright and open without divisions separating the kitchen, dining areas and living room which makes for easy entertaining and increases family time. Parents be able to keep an eye on the kids while they play in the living room and you prepare dinner in the kitchen!
Varied Shapes –

Most people think of a typical ranch home as being long and rectangular, but the architectural style has evolved to include U- or L-shaped configurations giving you the ability to choose a layout.
Build-in your favorite style –

A ranch style home can be any style you want from Farmhouse to Contemporary. Add distinct design features to create the style you love the most while keeping the convenience of a one-story home.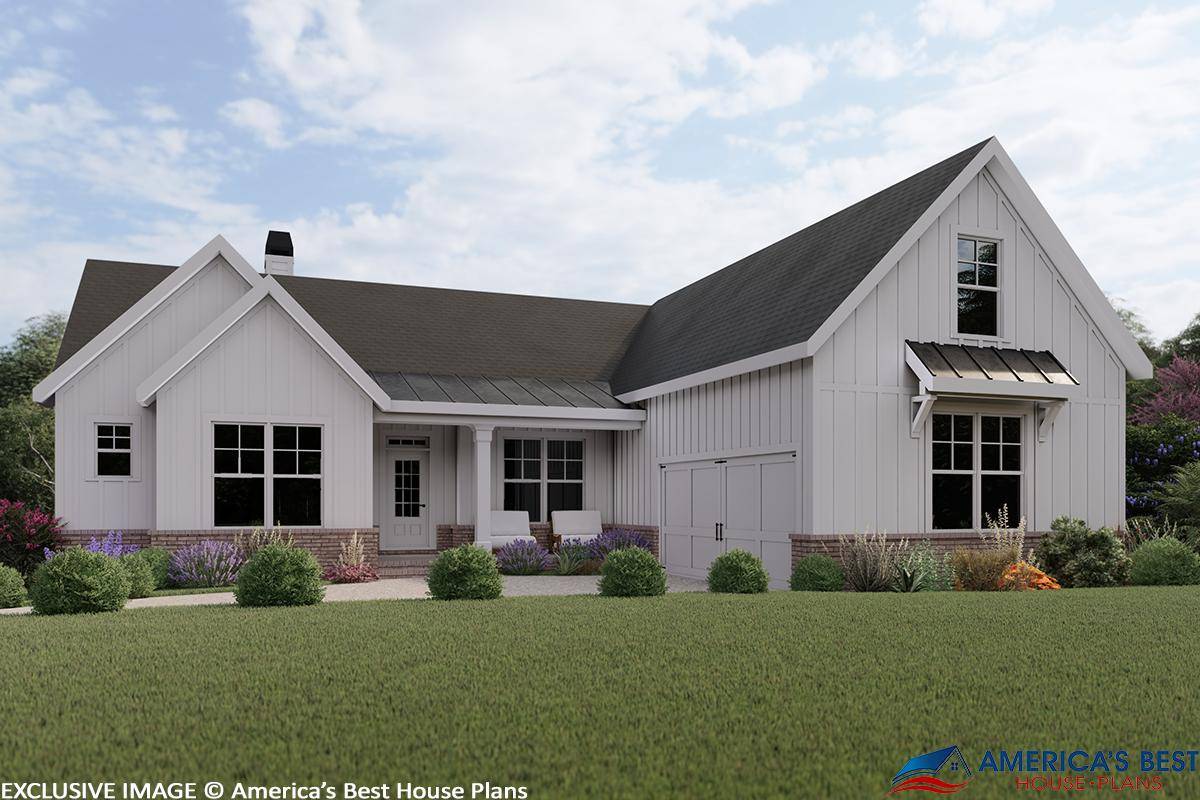 Simplified Mechanical Systems –

The mechanical systems in a home consist of the plumbing, heating and cooling, and electric. Today's open floor plans have reduced the number of interior walls which reduces the amount of ductwork and drain pipe that needs to be installed in the walls, making the design and installation simpler.
The simplicity of a ranch house plan may seem limiting at first but this house style offers convenience, flexibility, and comfort while creating a cohesive, family-friendly environment. At America's Best House Plans, we offer thousands of ranch house plans in every imaginable size from classic ranch homes under 3,000 square feet to luxury, 1-story homes loaded with high-end details. Start exploring today and find the perfect house plan for you.
*https://www.angieslist.com/articles/what-rambler-or-ranch-house.htm
*https://www.apartmenttherapy.com/why-ranch-style-homes-are-so-popular-in-america-247757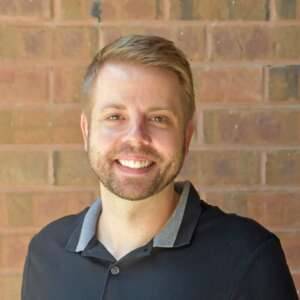 Brandon Hall is the owner of America's Best House Plans and has over 15 years of experience in the home design industry. He focuses his time on the day-to-day operations while also keeping up to date on industry news and working to perfect the customer service experience.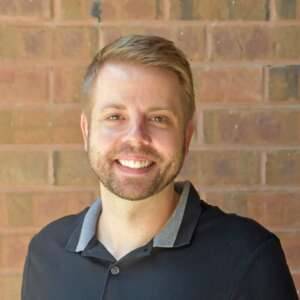 Latest posts by Brandon Hall (see all)