At America's Best House Plans, we are always looking for ways to upgrade our business and create an easier, more helpful experience for our customers. We hear your suggestions. We've collected your ideas. We know what you want and we've worked hard to give you exactly that. If you've noticed some major changes to our website, this blog will help explain the new additions and how they can help you find the perfect home for you and your family.
As you journey through our updated home page, explore these new website features:
See Inside Your Floor Plan
Seeing the interior of a house plan is half the fun in choosing the right one! That is why we're headlining our house plans with interior photos and virtual tours. Our top-of-the-line videos give you the ability to explore the full exterior and interior of some of our most popular house plans. Use these exclusive videos to get to know our house plans and to better visualize the best one for you. If you're interested in exploring all of our house plans with virtual tours, you can explore them here: https://www.houseplans.net/house-plans-with-videos/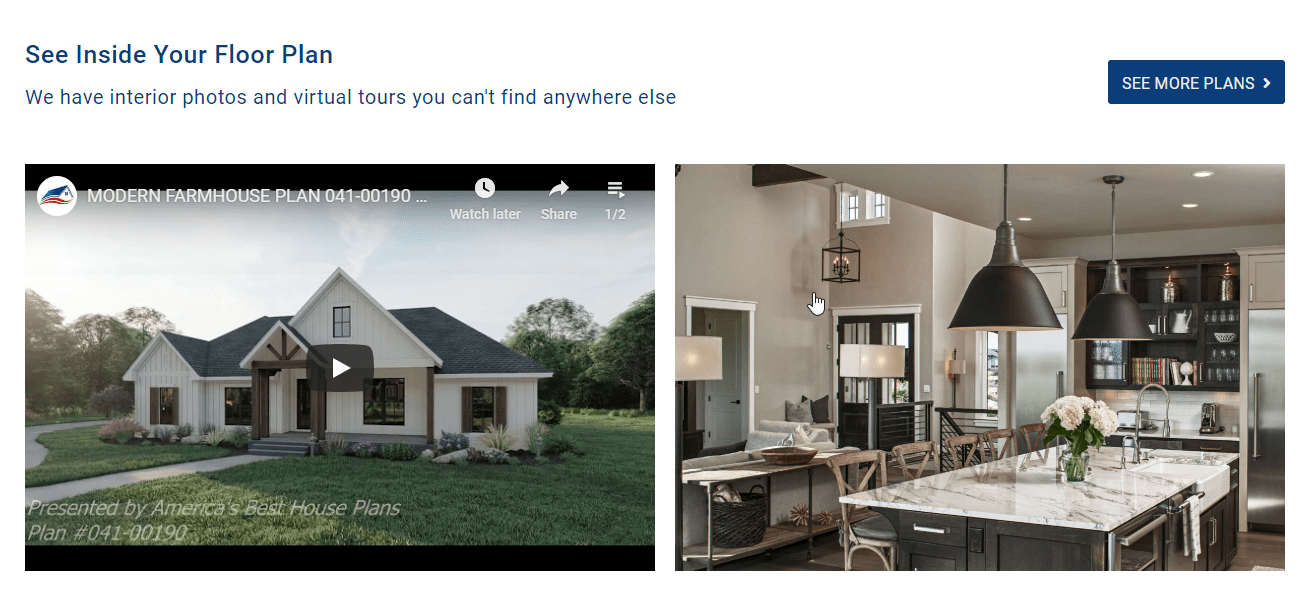 New and Exclusive Home Designs
Our architects and designers are continually producing newly designed house plans and our exclusive plans offer exciting design elements that will not be found anywhere else! If you are one to prefer a new house plan or an exclusive home, this is the section for you. Our high-quality, exclusive house plans can only be found on our website and our newest plans give you the most current house plans available! Keep an eye out as we continually add new house plans here: https://www.houseplans.net/new-house-plans/ And explore our exclusive homes here: https://www.houseplans.net/exclusive-house-plans/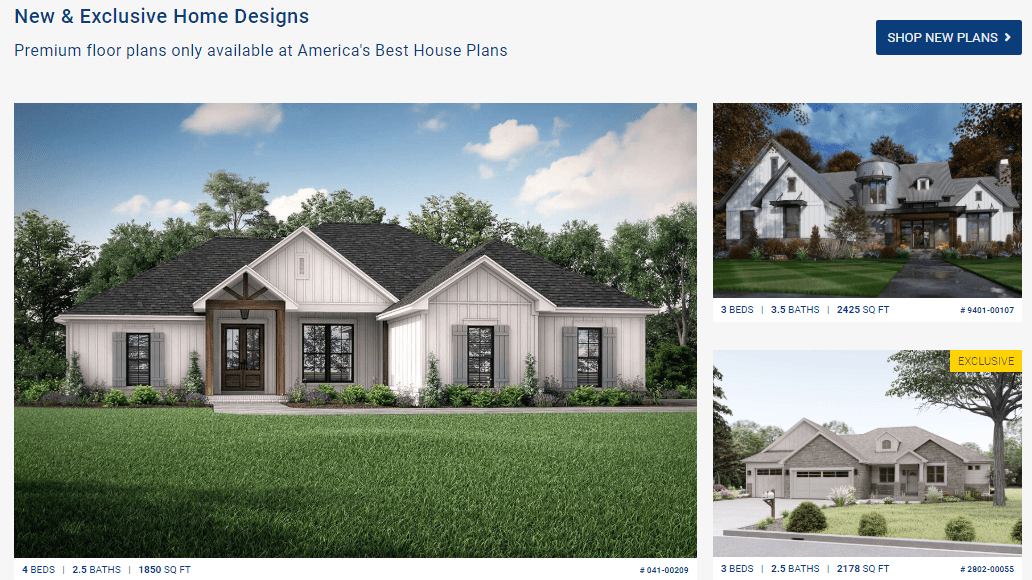 Search by Home Feature
This new section of our home page allows you to search our house plans by your most sought after features. For example, if you love an open floor plan, you can explore the plans with that exact feature. If you need a home office in your next house, click that section and search house plans with that handy feature. Pick the features that matter the most to you and find the house plans that offer those special features. You can learn more about these features from this blog post: https://www.houseplans.net/news/the-top-5-most-popular-features-in-house-plans/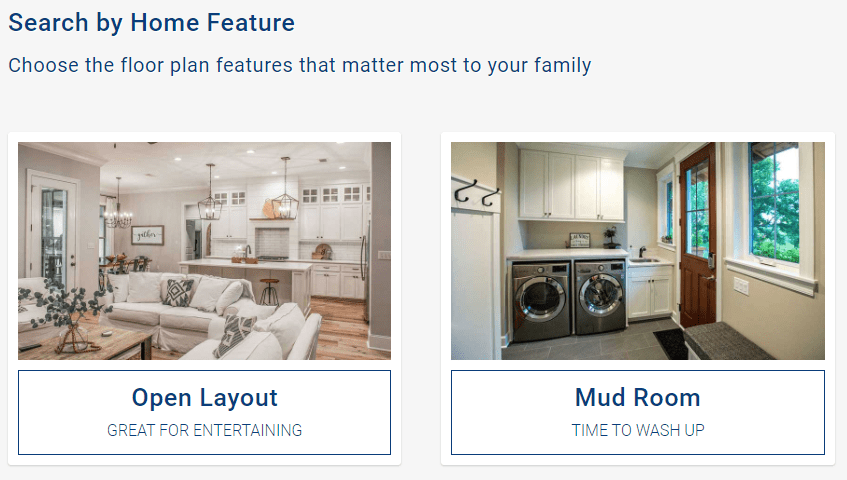 Home Building Resource Guide
These new, helpful resources will educate you about the before, during, and after aspects of the home building process. Read these guides to help you eliminate stress, mistakes, and wasted money as you build your dream home. You can sign up to receive these free downloads and a $50 coupon here: https://www.houseplans.net/home-building-guide/

Design Your Own Home
Learn all about our modification services to create the perfect house plan for you and your family. If you find an almost perfect house plan, use our modification services to change that plan to better fit you and your family's needs and wants. You can learn more about this service here: https://www.houseplans.net/about-our-plans/modifications/

Find Your Style
Use this section to explore our 45+ different house styles to find the perfect style for you. With top-notch examples, you can figure out which style speaks to you and best fits your lifestyle. Eliminate any confusion by exploring our different styles: https://www.houseplans.net/styles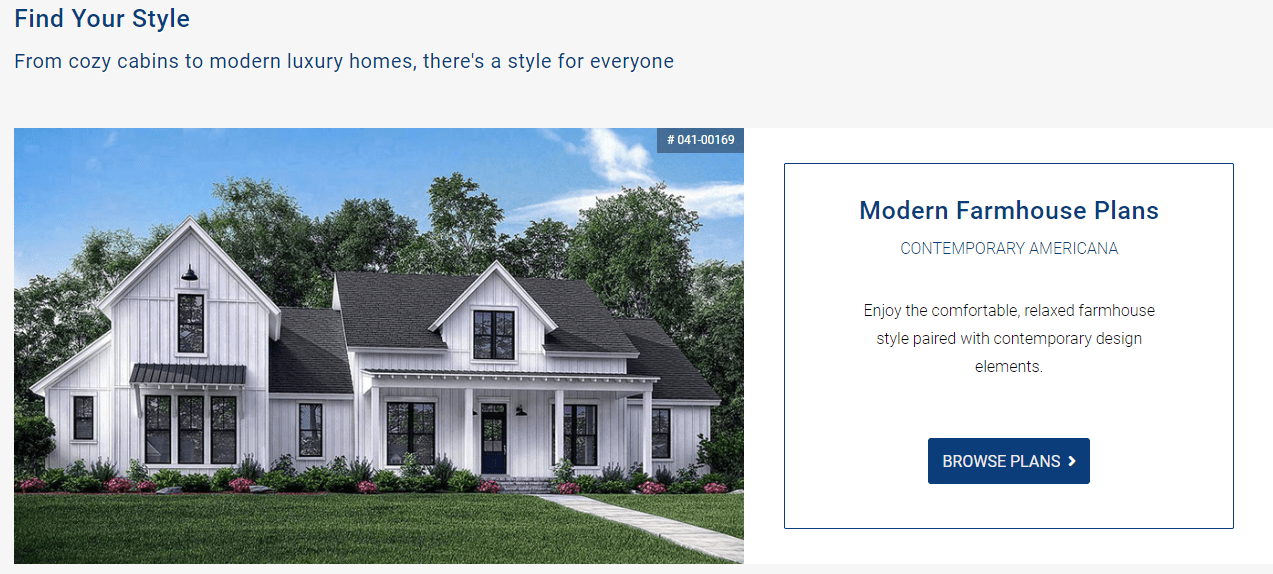 Hear What Others Say About Us
We're proud of the high-quality service we provide our customers. Don't just take our word for it, read testimonials from our customers to know what they think about our company and our services. You can also learn more about who we are and how dedicated we are to help you find the perfect plan. Click here to explore our Google reviews.

Featured House Plans
Varying in size and style, these featured house plans are some of our newest homes, created by our top architects and designers. Explore our brand new house plans and be one of the first people in the country to build this home.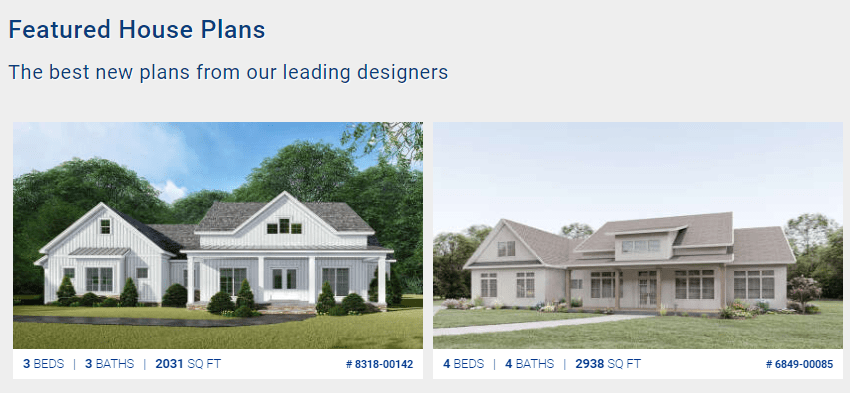 Trending in Your State
Discover which house plans are the most popular in your state. Knowing what kind of house plans are being built in your state gives you insider information to help you pick your dream house plan.

All of these new additions to our website were created for you. Our number one goal is to help you find your dream home and these new features will do just that. Explore our updated home page to take advantage of these new features: https://www.houseplans.net/