Last Updated on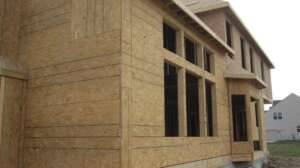 A common phrase that's kicked around the home building industry is owner builder.  What exactly is an owner builder?  Is this someone who physically builds their own home?

Owner Builder Definition
An owner builder is basically anyone who decides to take on the general contractor role for their new home.  As the general contractor, the owner builder has overall responsibility for all scheduling, budgeting, trade hiring, quality control,…etc.  But what if the owner decides to do all of the physical work when building the home?  Does this mean you are an owner builder?  Yes.  But in most cases, owner builders hire trade contractors to hire some or all of the physical labor…just like most professional general contractors do.
Owner Builder Qualifications
Building a new home can be a complicated process.  So is it really possible for the average person to oversee this project?  As a builder that has created thousands of homes over the years, I can tell you that it is possible.  I've trained all kinds of people that don't have a construction background on how to schedule, inspect quality, communicate with contractors…etc.  It's not quantum physics, but it is important to learn as much as possible before starting a project. 
General Contractor License
Does one need a general contractor's license to become an owner builder for their own home? In most cases, no.  The license, much like any other occupational license, is there to protect consumers.  You can sell your own home without a real estate license…building a home is similar to this.  It's important for anyone thinking of building their own home to check with the local building department to confirm any special requirements they have for owner builders before moving forward.
Risks vs. Rewards
Like all things in life, it's important to weigh the risks versus the rewards when deciding whether to become an owner builder for your new home.  Here are some of the major risks to consider…
Quality – You will be in charge…so if you don't know what to look for, it's important to get help.  Don't assume trade contractors will do it right all on their own.  A quality issue that goes unnoticed could end up costing big money down the road.

Budget – It's important to carefully consider all of the costs for building the home and get them into a realistic budget.  A budget that is thrown together without much thought can lead to a situation where there is no money left to finish the home.

Liability – A construction site is a dangerous place for both workers and anyone who may wander onto it.  It's important to be properly insured in case something goes wrong.  Don't put your life savings at risk to save a few bucks on insurance.
And for the rewards…
Savings – Owner builders can save up to 40% by taking on the general contractor role and doing some of the work themselves.  But it takes a major commitment to look at every dollar spent to see where money can be saved without sacrificing quality.

Control – There's something to be said for having control of your project.  You decide when to start and finish.  You choose who does the work even if it means hiring your cousin the electrician to save money.

Pride – Have you ever finished a home repair or remodeling project?  If feels good right?  Now magnify that times 100 and you know what it feels like to successfully build your own home.
The decision to become an owner builder for your new home is not one to take lightly.  It will take a considerable amount of time and there are risks involved.  But those who are committed to it will most likely find the experience to be very rewarding.  For more details on the qualifications needed to build your own home, check out this video.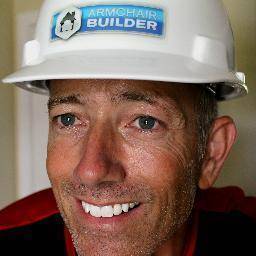 Michael Luckado has built, remodeled, and repaired thousands of homes across the U.S. He co-founded ArmchairBuilder.com to help people save money and time creating their dream home.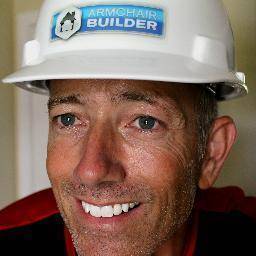 Latest posts by Michael Luckado (see all)