Last Updated on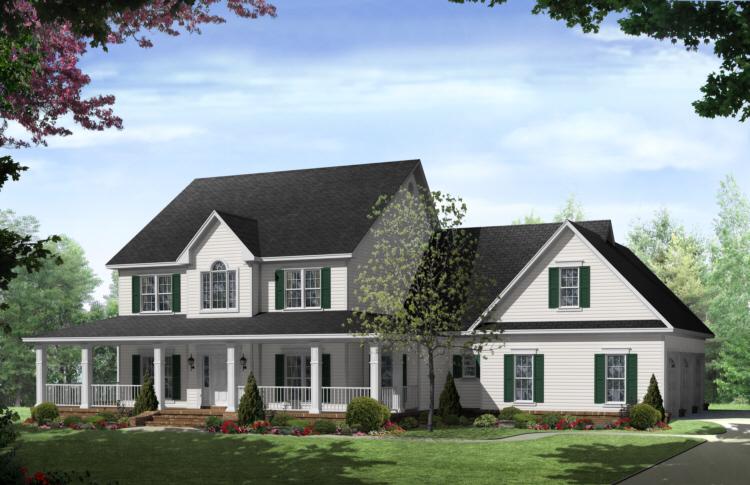 Last week we discussed the benefits of the ranch house plan.  Here we will discuss the major benefits of building a two story home.  Cost savings, improved views, and a smaller footprint are all potential reasons to choose a two story house plan for your new dream project.
Cost Savings
Building a two story home can be significantly more cost effective than building a ranch of the same size.  The main reason for the savings is the reduced size of the foundation, roof and roof structure.  By reducing the foundation size, we lower the costs for basement floor (or slab), foundation footings and walls, waterproofing, and the foundation drainage system.  We also reduce the framing required for the roof including trusses, beams, rafters, sheathing as well as the actual roofing material and labor.  The typical savings in going from a ranch to a two story of the same size and quality is fifteen to twenty percent. 
Views
One of the other big benefits of a two story home is the improved views.  By building up and not out we can increase the vantage point out the windows.  Whether your home is on a wooded lot overlooking a ravine or on a volcano overlooking the ocean, a second floor can really open up some great views.  In some cases, it may make sense to move the primary living and entertaining spaces to the second floor to further enjoy the surrounding beauty. 
Reduced Footprint
If you've started looking at lots to build your dream home on, you know how important it is to determine the size of home that can fit on the lot.  The local restrictions that dictate how close a home can be built to the lot line makes up what is called the building envelope.  The bigger the house footprint, the bigger the building envelope your new lot will need.  So in some cases, it helps to build a two story home that essentially decreases the overall footprint of the home by fifty percent. 
So a two story house plan will fit on more lots than a similar sized ranch plan.  But in addition to this, the two story home's small footprint will require less site disturbance.  If trees are on the lot, fewer of them will need to be cut down if a two story home is built.  And by decreasing the size of the foundation with the two story, you will effectively reduce the amount of land that needs to be graded/disturbed.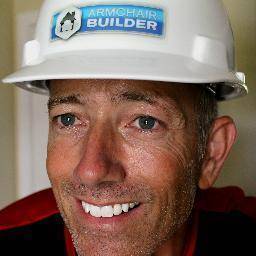 Michael Luckado has built, remodeled, and repaired thousands of homes across the U.S. He co-founded ArmchairBuilder.com to help people save money and time creating their dream home.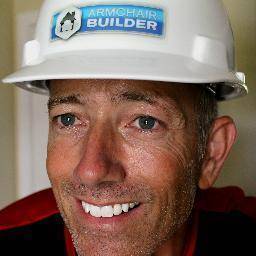 Latest posts by Michael Luckado (see all)