Last Updated on
The windows in our homes can have a big impact on our daily lives. From improving the look of your home to brightening up the interior space to cutting down on energy losses, the windows we ultimately select can really make a difference. Knowing how important window choices are, homeowners tend to overspend when it's not necessary. Here we look at some builder tips to save money on windows without sacrificing the end result when building a new home.

Designers Don't Consider Prices
The first important thing to remember when purchasing the windows for your new home is that architects don't consider costs when choosing the windows for a home. The architect is typically most concerned with functionality and aesthetics. So, don't take the window configurations on the plan as written in stone. You should review the sizes, layouts, and pricing with your window supplier prior to making your final window decisions.
If you do decide to make substantial changes in the window sizes and configurations, make sure to have the house plan provider modify the drawings first to reflect these changes. This will give you an idea of how the changes will affect the overall look of the home, which is especially important for the front elevation of the home.
Single versus Multiple Units
A home designed with multiple windows built together is referred to as being "mulled". These large windows are stunning and create amazing curb appeal but there are some negatives to be aware of when including big, mulled windows.
Cons of Mulled Window Units:
Expense – Typically, mulling windows together costs more than if you split them apart.

Installation – By creating these larger, mulled units, increases the weight of the windows. This extra weight and size can make installation more difficult, especially on a second-floor install.

Leak Potential – These mulled units are more likely to leak eventually compared to single windows.
Consider breaking up large, multi-unit windows to save money, hassles, and possible problems down the road.
Transom Windows
Do you have any windows in your current home that are always covered with blinds or curtains? Most of us have windows that face a neighbor's home or a busy road that always stay covered. There is another option called transom windows.
A transom unit can be a great way to save money while getting a more user-friendly window. Typically twelve to eighteen inches tall and four to six feet wide, transoms are installed near the top of the wall and more often than not, above the front door.
The positives for transom windows include:
Privacy – Because they are installed at the top of the wall or door, your home cannot be viewed from the outside so these windows typically are not covered.

Price – Transom windows are smaller than regular windows so they are more cost-efficient.

Energy – These windows are typically fixed so they don't let drafts into the home.

Furniture Placement – These windows open up wall space to give you more options for placing furniture.
Transom windows can also be a great addition for bathrooms and closets that don't have the wall space for a traditional window. Just remember to carefully seal around the window when installing in a wet location like a shower.
Size Matters
Before sending your windows out for bid, be sure to talk to each supply company. Most manufacturers have common sizes that can be purchased at a discount. Don't pay a 10-30 percent premium for a window when all you needed to do was add or subtract an inch here or there.
Your framing contractor will build the rough openings for the windows as they frame the home. Be sure to get a list of the rough opening sizes for each window from the supplier and give it to the carpenter prior to starting. If you change window sizes and configurations and don't communicate this to the carpenter, you will have some major extra costs for reworking the windows.
Energy Efficient Windows
A new set of windows can instantly make your home more energy efficient! Your location and climate are big determining factors when it comes to choosing the right windows for your home. Homes in colder climates should look into gas-filled windows with low e-coatings so as to avoid heat loss and keep your family toasty during the winter months. If you live in a warmer environment, your windows should have a higher coating to reduce the amount of heat getting inside the home.
Materials Are Important
You can purchase new windows made from a variety of materials such as wood, aluminum, vinyl, and fiberglass. The most common choice in America is the wood frame because they offer a cheaper option while still giving your home the classic look of wood frame windows. Vinyl clad windows offer less maintenance, come in a variety of colors, and cost less, but don't have the classic look of a wood window frame.
You also have to consider glass options and how they fit with your location. If you live in a warmer climate, you may be able to incorporate single-pane windows but for most homes, you will choose a double-pane window to help reduce heat loss. There is even an option for a triple-pane window for the super cold climates.
As you start deciding on what kind of windows to incorporate into your home, always consider the style of the windows and the style of your home. Your windows can create a classic, simple look or a more elaborate exterior depending on what style window you choose. Explore the variety of options and use this blog post to help you choose the best option for your home.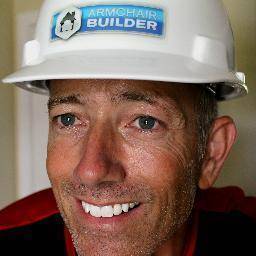 Michael Luckado has built, remodeled, and repaired thousands of homes across the U.S. He co-founded ArmchairBuilder.com to help people save money and time creating their dream home.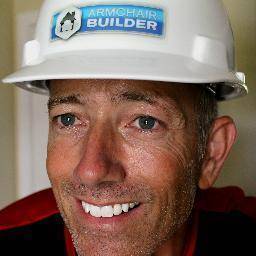 Latest posts by Michael Luckado (see all)