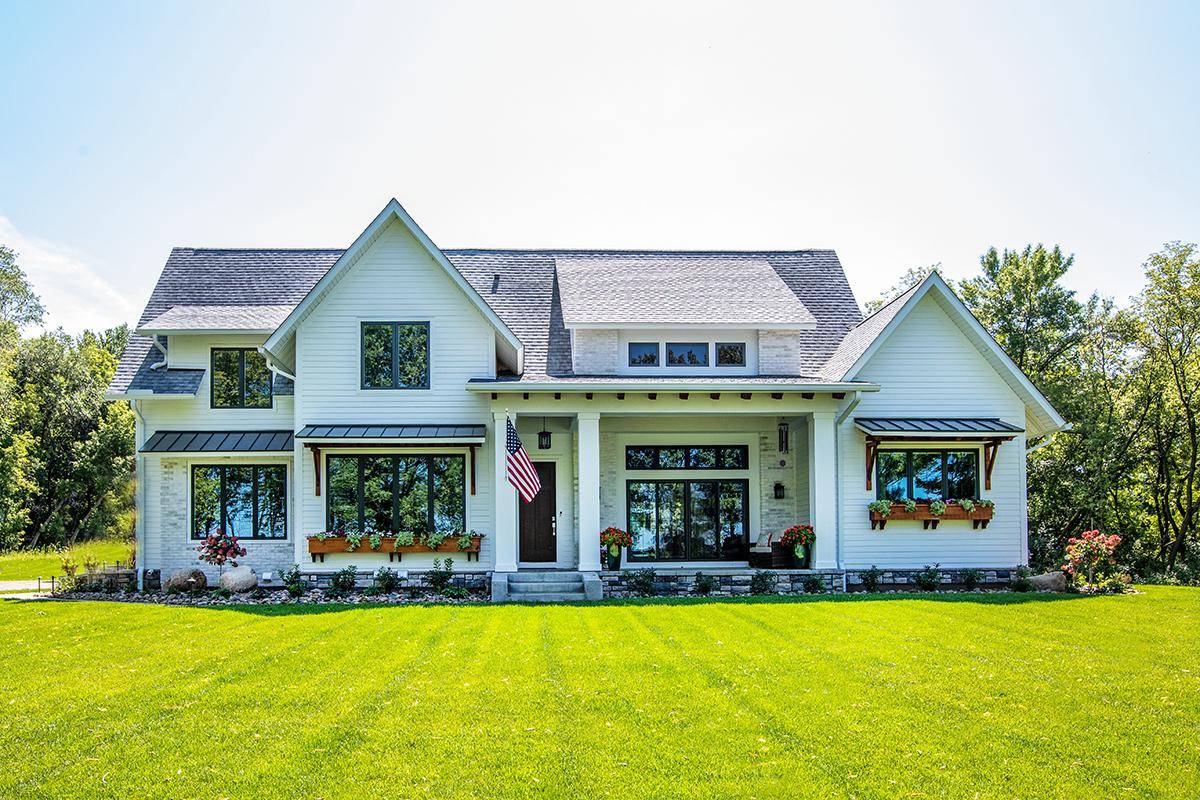 Modern Farmhouse Plan 098-00302
The Modern Farmhouse style has been deemed as one of the top 3 most popular house styles for many years now. In line with Craftsman and Ranch style homes, Modern Farmhouse plans are being designed and built more now than ever before. And for good reason! This unique style of house plans delivers a clean, comfortable Farmhouse design with elegant Modern touches, making this aesthetic attractive to many different kinds of people.

If you've watched an episode of Fixer Upper on HGTV, you know more about the Modern Farmhouse style than you might realize. The classic Farmhouse homes were originally created to provide a sturdy, simple home design for farmers across the United States. These houses included long, covered porches, large family kitchens, natural elements, and a more open floor plan for family gatherings. Adding Modern touches like black trim, white wood details, board-and-batten siding, and industrial elements, the newer Modern Farmhouse style still includes those eat-in kitchens and large family rooms but with cleaner, more contemporary touches. Both house styles are centered around creating a warm, comfortable atmosphere for the entire family.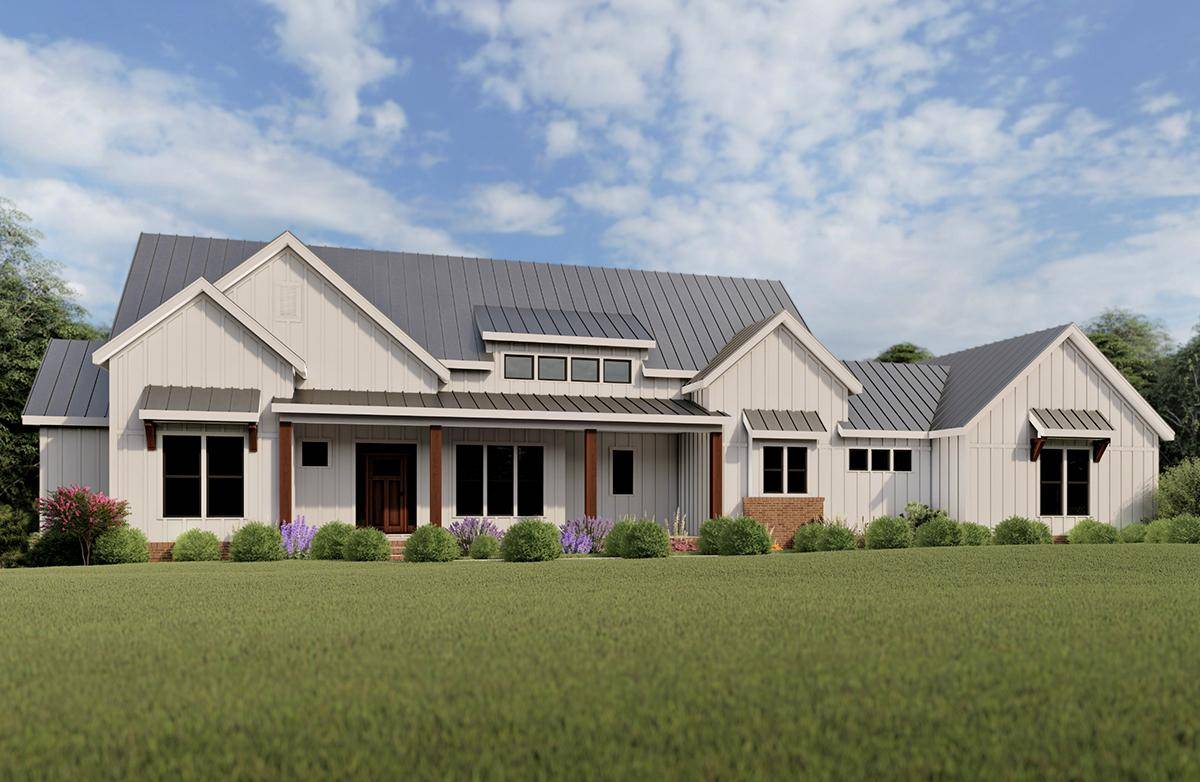 If you love the traditional Farmhouse style, you're going to love the upgraded details of the Modern Farmhouse designs.
One reason for the popularity of the Modern Farmhouse style is the versatility of the design. The unique details of this house design, like reclaimed wood, metalwork, and exposed brick, work well with many other styles. For example, a Modern Farmhouse plan would look spectacular with Country, Contemporary, and even Classic interior designs because the Modern Farmhouse design takes inspiration from a wide variety of styles.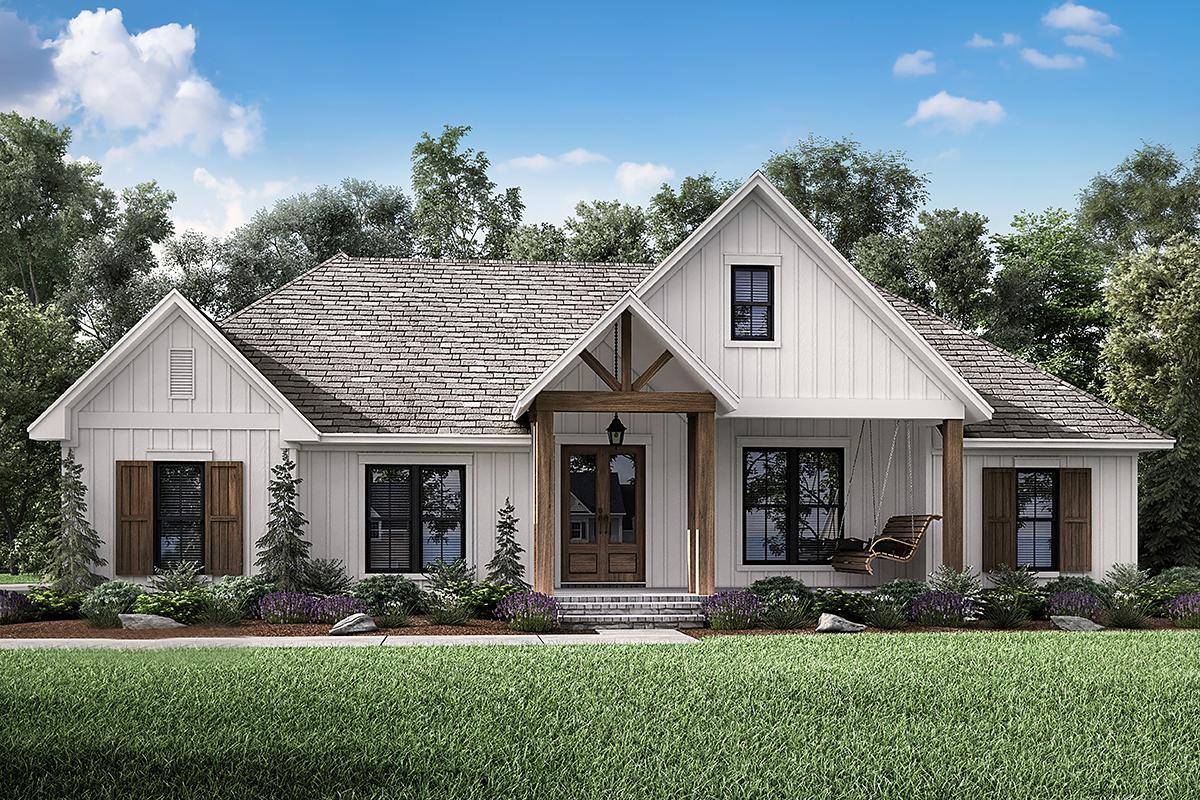 The nostalgia of time's past is another reason people are more drawn to this style of architecture than ever before. Longing for simpler times, people are looking back on those classic Farmhouse homes with inviting porches, natural materials, and open spaces indoors. Adding a spin on that classic style, choosing a Modern Farmhouse plan gives homeowners the nostalgia they long for while also providing the modern touches that make the home uniquely their own.

Another reason this style is growing in popularity is because of its family-friendly design. The Modern Farmhouse style offers comfortable colors, rustic textures, and open layouts that invite families to gather together in the large open areas throughout the home. Joining together in a large den or in the eat-in kitchen, these house plans, are made for families to get the most out of their homes.


We've seen a huge increase in the popularity of our Modern Farmhouse plans proving to us that Americans love the classic, natural details of the old Farmhouse style and the unique, crisp designs of the Modern style combined into an elegant, comfortable house that speaks to just about everyone. We offer hundreds of Modern Farmhouse plans with new ones being added every day. Start searching today and get one step closer to living in your dream home.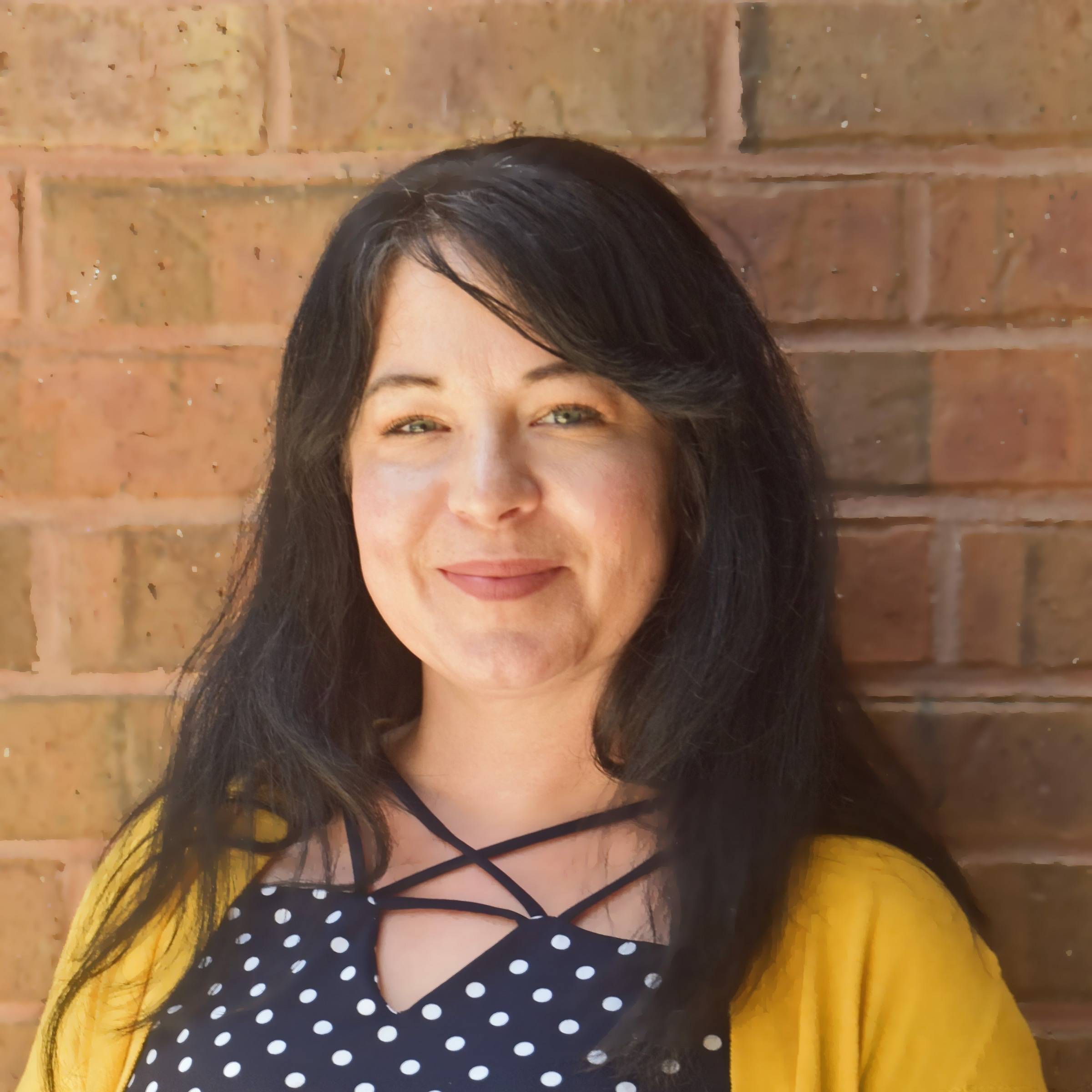 Latest posts by Meghan Stoneburner
(see all)