Make the House Plan Your Own
You've been searching our website for a while now and finally, you've found an amazing house plan that would work great for your family. It has the right square footage, the exact number of bedrooms you need, and a great open floor plan. But, this house plan is missing just a few things that would make it perfect. If only the garage were larger. If only there were more windows. If only you could add another half bath. If only you could change this almost perfect house plan. But wait! You can!
Did you know you can modify ALL of our house plans? If you fall in love with a house plan but would like to change a few things, we can modify the plan to fit your exact wants and needs. Up to fifteen percent of our customers make modifications to their dream house plan and for good reasons! Some people choose to make changes in order to visually alter the home to better fit their current lifestyle and others modify their favorite plans in order to prepare for the future. Avoid future regrets by using our modification services to create the perfect home for you.
Determine Your Must-Have Modifications
In order to determine which modifications you might want in your new home, take a step back and imagine you're inside the floor plan, walking the halls and exploring every aspect of the home. What's missing? What don't you need? Use these answers to start determining which areas need modifying and which are already perfect.
Home modifications can be small like changing the location of doors and windows or large such as altering the ceiling heights throughout the house. Even your dream home might need some customizations to fit all of your family's needs and wants. Ask yourself some more specific questions to determine which modifications you must have:
Is there a chance your family will grow in the future?

Will elderly family members eventually need to move in?

Do you prefer large, open spaces or traditional, closed-off rooms?

Does your family visit often?

Do you work from home?

Would you prefer a brick exterior or a white board and batten siding?

Is a front porch required?
Ask yourself these questions and more to figure out the most important modifications you absolutely must-have. Don't go overboard or your affordable home may become a much more expensive house plan to build!
For some added inspiration, here are a few of our more common modifications:
Increasing the garage from 2 to 3 bays

Reversing the entire floor plan

Changing the front entry garage to a side entry

Extending ceiling heights

Altering the exterior framing

Adding/Removing windows

Moving interior non-bearing walls
Pro tip: If you have a builder already, discuss your list of modifications with them. They may be able to do some of the modifications on site thus eliminating the need to have those changes included in the modification order. This will save you tons of money!
Once you determine your must-have modifications, it's time to submit them and thankfully you have several options.
How To Submit Your Modifications:
Once you've created your list of modifications, visit your specific house plan page on our website and click the Modify This Plan button located under the floorplan image, as seen below.

Clicking 'Modify This Plan' will display detailed instructions and a form for uploading your modification information. You can either type up your changes or send markups of the plan easily via this form. If you have any issues or would prefer to communicate directly with one of our staff members, send your list of modifications to Shawn Hoffman, our Team Lead and Modification expert (shawn@houseplans.net). It's a much easier process if the modifications are first listed in written form via the website form or through email. If you prefer to talk to one of our customer service representatives on the phone, you can also contact us at 1-888-501-PLAN (7526).
Once your modifications are received and reviewed, we will send all the details to the designer of your house plan. Your designer will review every modification and reply with a free, no-obligation quote via email in 2-3 business days for the cost to have new floor plans created and the time frame needed with the proposed changes; however, modifications that cannot be done will not be included in the quote. Modified house plans take around 3-6 weeks depending on how many and how complex your modifications are.
If the quote is more than you are willing to pay, you can discuss the changes with our Modification Expert to help determine how you can stay in budget and what changes you absolutely need in your new home. Sometimes multiple emails and multiple quotes are needed and that's totally normal. Our goal and your designer's goal is to give you the most perfect house plan for you and your family even if it takes multiple emails and phone calls. If you accept the modifications quote, you simply need to approve and submit payment.
We know you may be dying with excitement to see your modified plan prior to purchase, but due to the vast number of modification requests received each month, it would be impossible to provide sketches prior to purchasing the plans. That is why, after purchase, we will contact you with the preliminary updated house plan for your review halfway through the modification process. This will help determine if we're on the right path and if you're seeing the exact changes you requested. If not, it's back to the drawing board! Once all modifications are completed, we will send you the new updated house plan!
The Cost of Modifications:
House plan modifications aren't covered by a flat rate. The designer of your house plan dictates the price depending on how intricate and difficult your changes may be. We do, however, have a breakdown of the possible cost of your modifications so you have a roundabout idea.
Costs and Budgeting:
Minor Modifications

– range from $200 – $500 – include moving doors, windows, interior walls, etc.

Average Modifications

– range from $450-850 – include foundation changes, changing garage entry and the majority of exterior changes

Substantial Modifications

– range from $850+ – include moving exterior walls, increasing or decreasing square footage, or needing a long list of modifications.
Examples of Modification Orders:
Here is an example of a mocked-up modification request:
A customer bought Plan 009-00069, a 2,465 sq. ft., 3 bedrooms, and 2.5 bathroom home. However, he needed a few modifications done to the house plan in order for it to fit his family's needs.
The 1stfloor modifications included:
Extending the garage area

Creating a one bay garage entrance, instead of two

Extending the deck area

Adding sliding glass doors from breakfast nook to deck

Extending the pantry

Adding a mudroom

Creating a bump out of the front garage

Extending the porch to make it wrap around
The 2nd story modifications included:
Extending the bonus room to match the garage expansion

Enlarging and rearranged the master bathroom

Extending the roofline to match the wrap around porch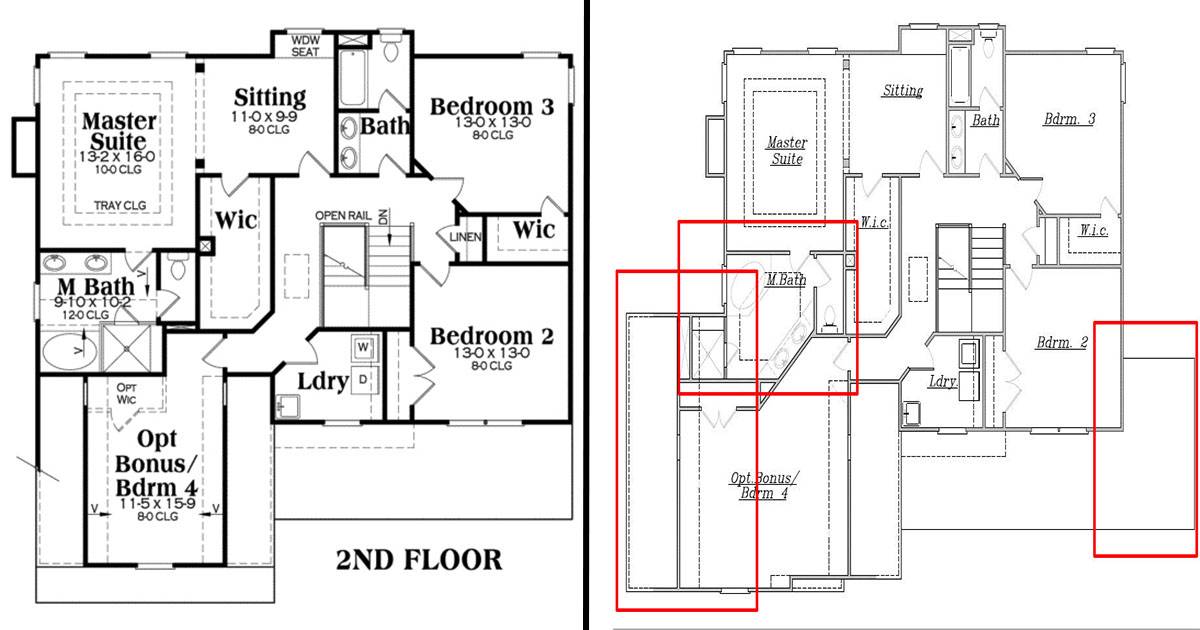 Final thoughts
Simple and worry-free, we make modifying your favorite house plan easy. We want to make sure dream home becomes a reality and if a few tweaks and edits get you there, we want that process to go off without a hitch! Any one of our over 17,000 house plans can be modified to fit the needs of you and your family. Just follow the steps above and you'll have the perfect house plan before you know it!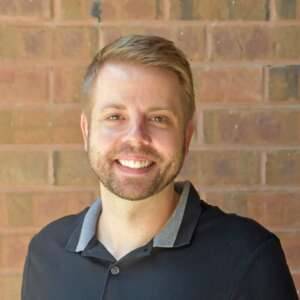 Latest posts by Brandon Hall
(see all)