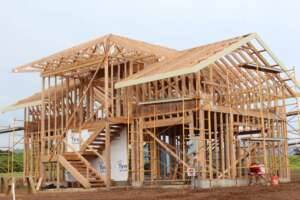 We've all heard the horror stories where the new custom home went way over budget and took an extra three months to build.  These stories keep many people from ever building a new home.  But the truth is, these situations can be avoided with a few simple ideas.  Stick with these proven tips, and your new custom home should end up on schedule and budget.
Changes
When building your dream home, you should get exactly what you want.  Right?  This is why you are building a new home in the first place.  But in order to keep your contractors honest, it's extremely important to do your due diligence of planning prior to starting construction.  Making changes after things are started can get you into some serious trouble.  What exactly do I mean by this?
Competitive Bidding (or lack thereof) – When you bid out a project, it's important get at least three bids to keep everyone honest.  Once your house starts, it's very tough to do this.  No builder is going to spend time pricing out an option or change for you knowing you are just price checking your chosen contractor.
Contracts Are Tough to Break – Even if you don't like the price your contractor gives you, it's going to be tough to do anything about it.  You can't exactly fire him/her in the middle of the project just because you didn't like the price for a change.
Schedule – Making changes to a new home during construction will most likely add days, weeks or months to the schedule.  Unfortunately, you don't get to choose how much extra time the change takes.  This will be determined by your existing contractors and some will take advantage of the opportunity to pad the schedule.  By avoiding change orders, you will effectively remove any excuses for schedule changes.
Contractor Selection
Whether you are building a new home as an owner builder or have chosen a general contractor to handle all the details, it's important to screen the people you work with carefully.  Here are a few quick tips for getting it right.
Check Past Work – Quality isn't a black and white thing.  I've seen two people from the same family totally disagree on what makes quality workmanship for a given part of a home.  Don't hire someone who can't match your desired level of quality.
References – I'm convinced that eighty percent of the horror stories we've heard come from customers that didn't check a single reference.  The excuse always goes like this…"He's a professional, I shouldn't have to check references."  Good luck with that.
Contract – Make sure an attorney reviews the contract on your behalf if you don't understand it.  Contractor agreements are written to favor the contactor…not you the customer.  Just make sure that your interests are also protected.
Building a new home can be a complicated process, but it doesn't have to turn into a horror story.  By putting in a little extra effort upfront, you will avoid the problems others have faced.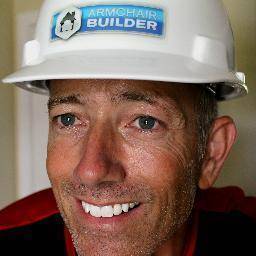 Michael Luckado has built, remodeled, and repaired thousands of homes across the U.S. He co-founded ArmchairBuilder.com to help people save money and time creating their dream home.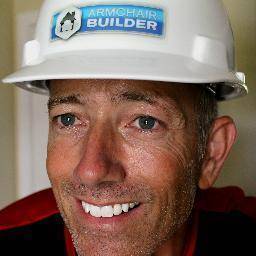 Latest posts by Michael Luckado (see all)