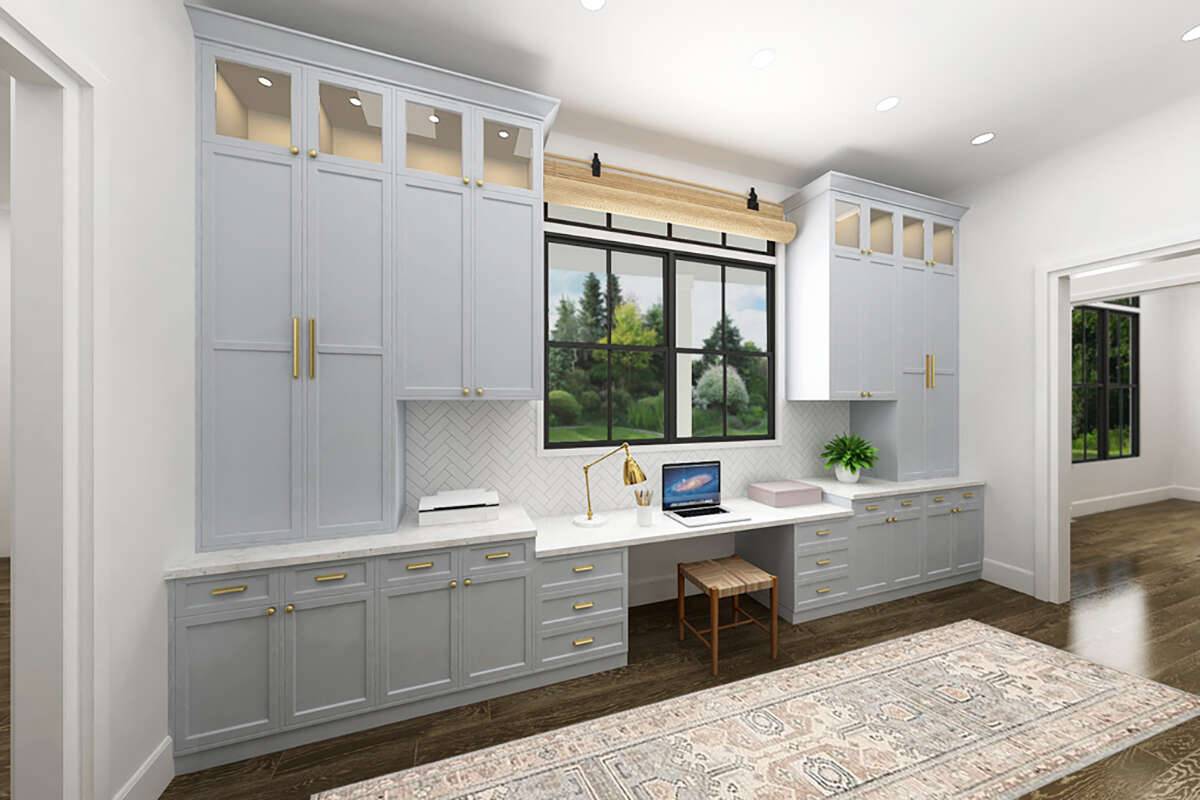 More and more Americans are continuing to work from home in 2021, making a home office space an essential part of the house. Some people may be perfectly comfortable working on the couch or at the kitchen table but many people prefer to have a dedicated workspace in their homes. Homeowners seek a home office plan that offers privacy, enough space for a desk, and plenty of storage. This helpful area can make a huge difference in the productivity and comfort of your family!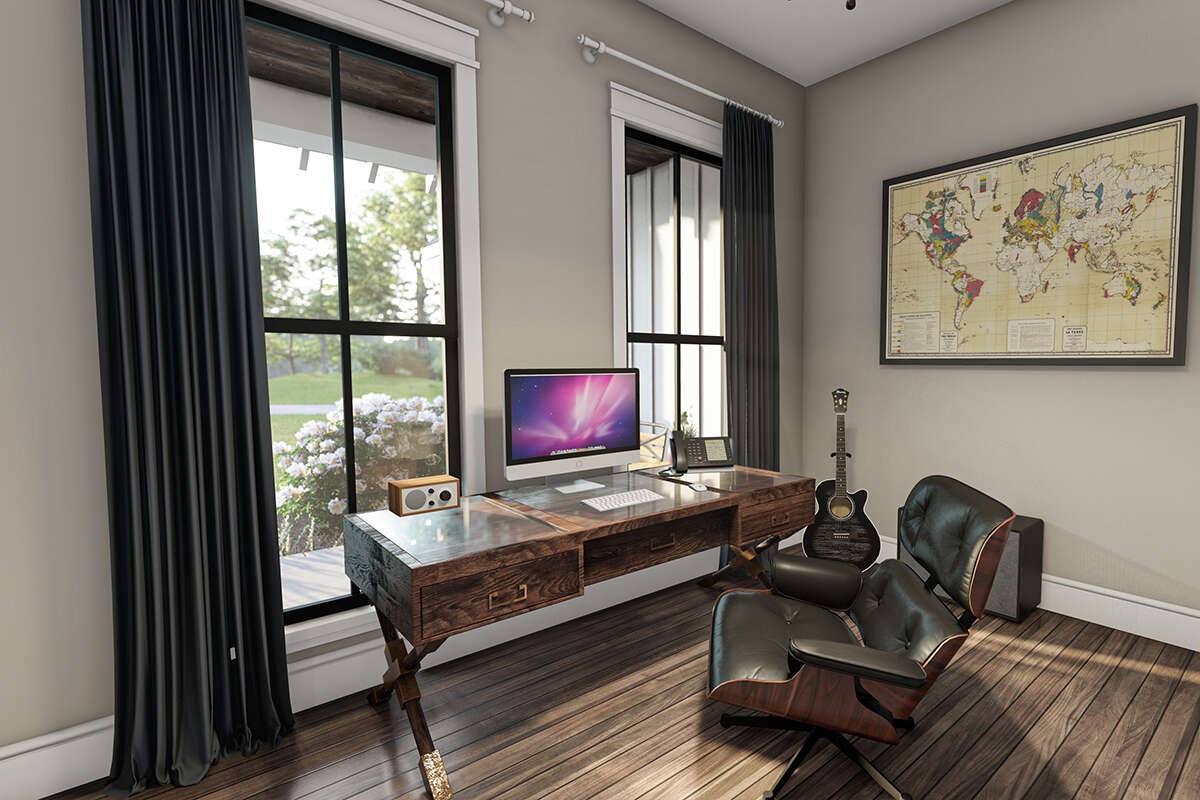 As you search for your next home amongst our house plans, take into consideration how much office space you will need now and in the future. Is a smaller office off the kitchen good enough or do you need a room with a door? Would that office space also be used as a study area for your children? Does it need to have a closet for extra storage? By answering these questions, you can best determine what kind of office will work best for your family.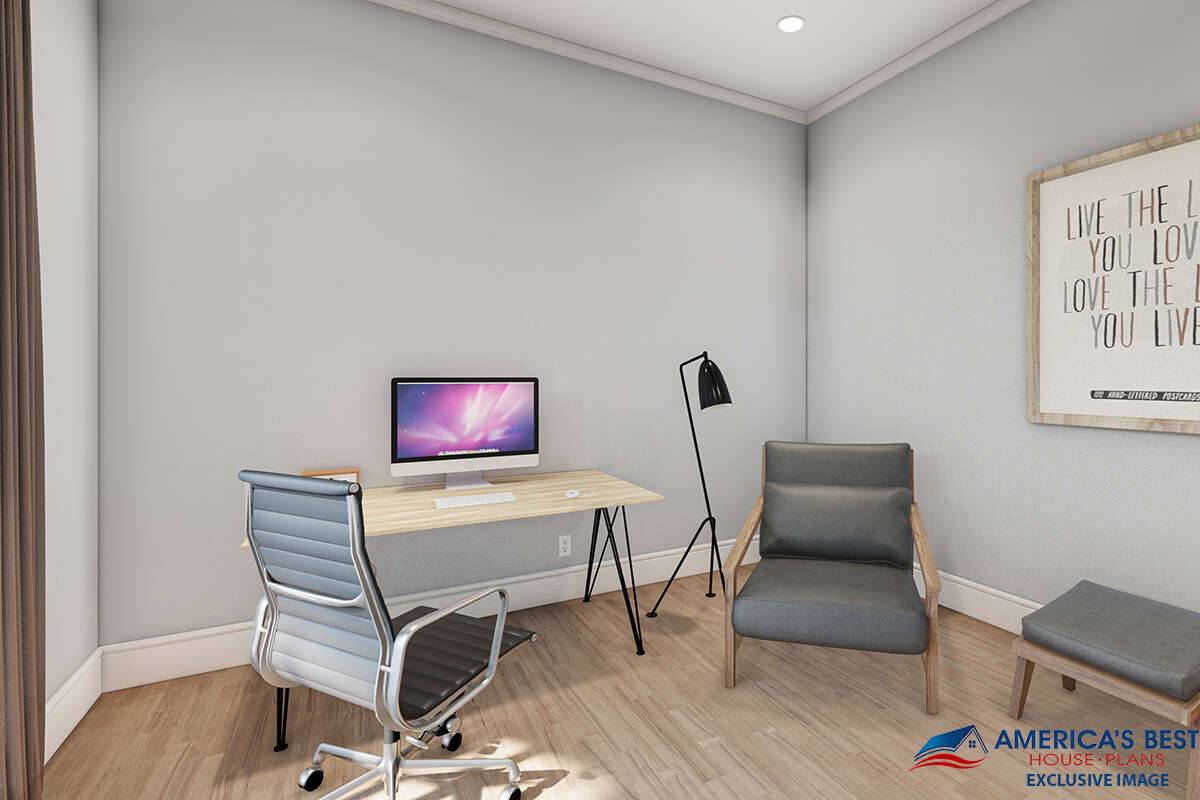 Modern Farmhouse 041-00230 Office
By creating a dedicated office space in your home, you offer your family the benefits of separation. Most people need a quiet area in order to focus on their work which leads people to want a room with a door that can close off the rest of the house. Your family can continue to live their lives on the other side of that door while giving you the ability to focus and dedicate your time to your job. This is beneficial for everyone because the noises created by you working are not intruding on your family's day while their normal sounds won't distract you from your responsibilities. This separation creates a work life balance that is essential for everyone to be happy and productive while working from home.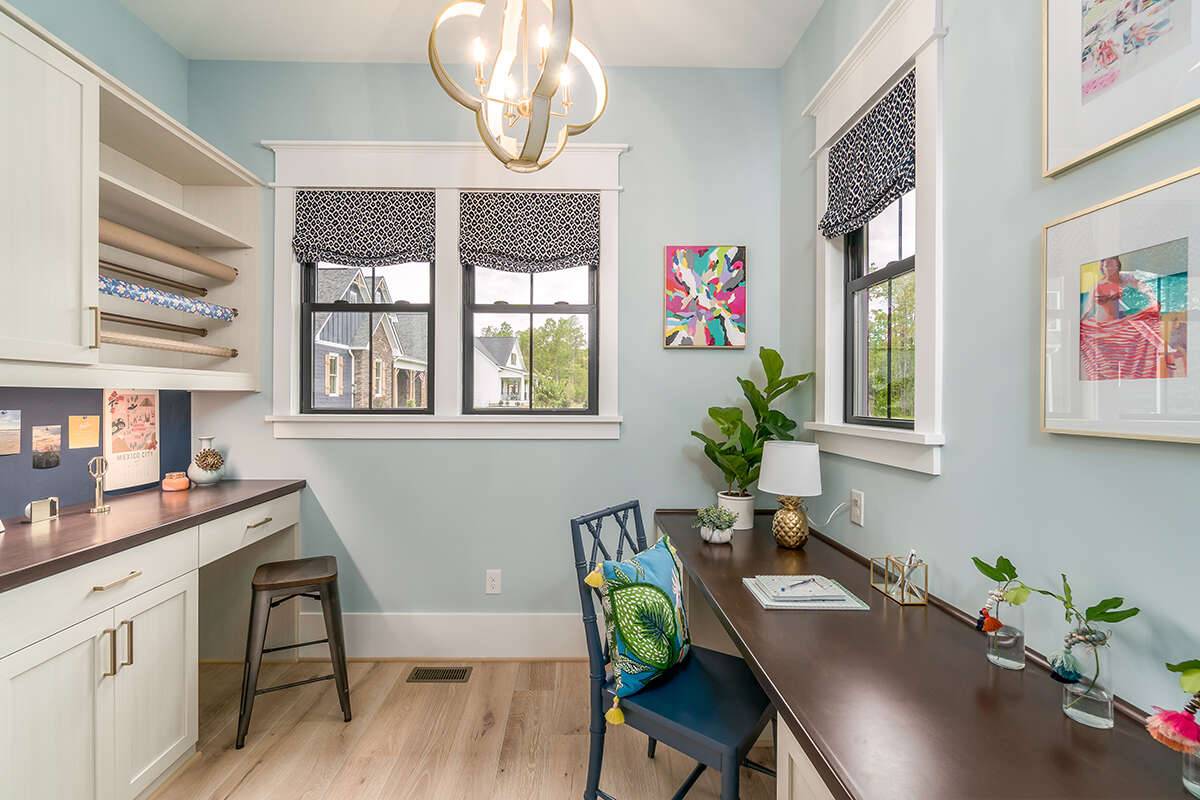 Modern Farmhouse 098-00326 Office
If designed correctly, an office plan can also offer storage options necessary for a productive day. Organize paperwork, printers, folders, etc. in this office space so all the essential elements are right at your fingertips. This room can also store family items that aren't work related, making it a very helpful space to have in your next home.
Adding a dedicated office space offers a useful area that future homeowners will find very appealing. If there's even the slightest chance you might sell your home one day, having a home office will be a popular selling point. Most families will find this area useful for both the work from home parents and the students alike while giving them the peace of mind that they will have a quiet area to work. The home office might be the reason your house is bought over a different option.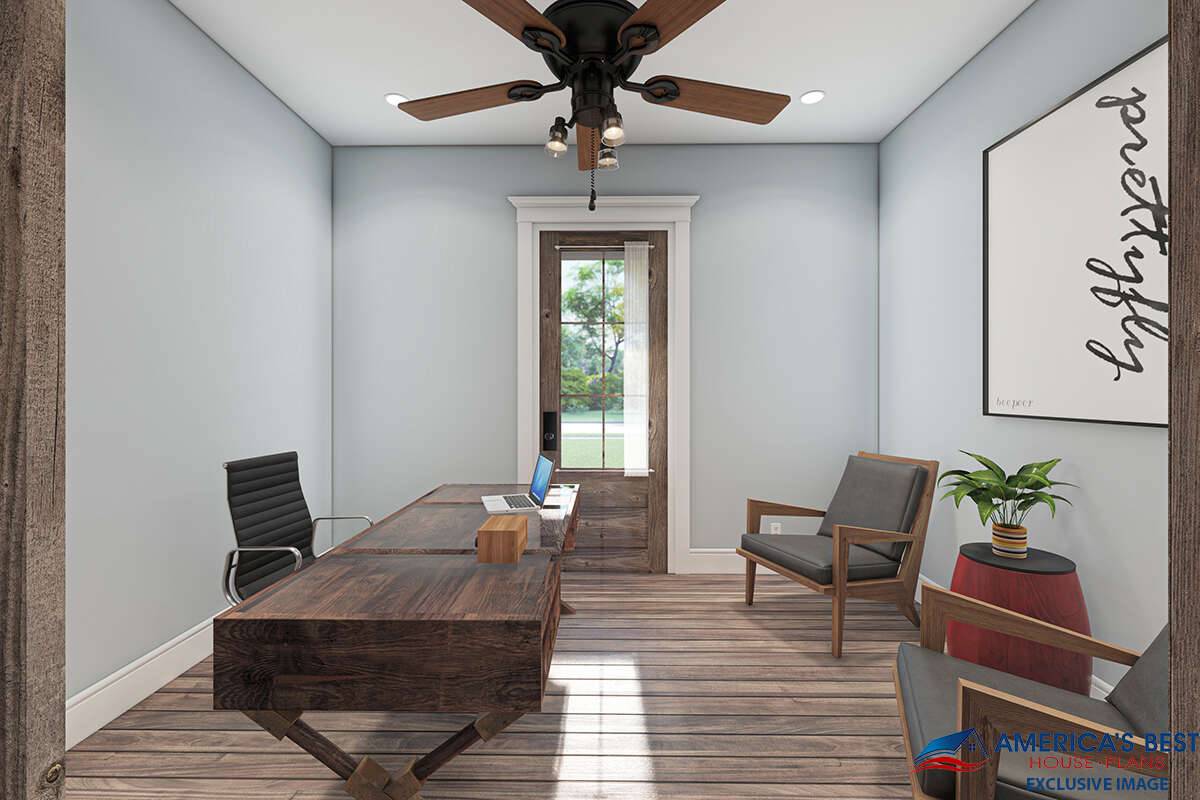 Modern Farmhouse 4534-00022 Office
Choosing a house plan with an office space offers many benefits both short term and long term. Providing a quiet, dedicated area allows those that work from home and students to focus and create a comfortable work environment. By picking a house plan with an office space you also set yourself up to sell the home for a higher price in the end. With all these benefits, it's definitely worth looking into our house plans with office space.