Last Updated on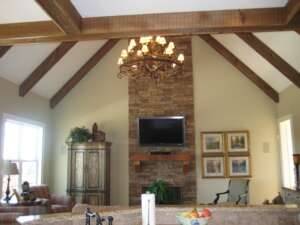 At America's Best House Plans, we offer many house plans with keeping rooms. Keeping rooms are an old fashioned idea having originated in colonial times; however, many modern concepts have been incorporated into them over time. As they have become more popular, many people no longer have to ask "what is a keeping room?" But, in case, you missed your history lesson that day, a keeping room was used in colonial times and was a multi -purpose room where you had the kitchen with a fireplace or hearth and adjacent to that would be a small sitting or living area. Obviously, in colonial times, houses had very few rooms and as such, many times, these rooms served the family in more than one way. The keeping room was a combination of the kitchen and living area that provided heat for the family in the cold New England winters where, oftentimes, the family would have their last meal of the day and then sleep there as well. Also, the older children would have a sleeping area above this in either a loft or attic and since heat rises, this provided additional comfort and room to a colonial house.
As time has passed and our lifestyles have changed, modern families do not relish nor participate in daily chores for their survival nor do they sleep in one room spaces. Our chores are, for the most part, automated and we have come to expect and enjoy more than a one or two room space in our home. As our homes have grown larger over time and our spaces have become separate in their functionality; a living room, a dining room, several bedrooms, a keeping room can provide space to gather at the end of the day for our families. With an ever increasing demand for open concept home plans, the keeping room can either provide additional living space separate from a den or family room or it can be incorporated into the house plan as a replacement to the family room. This provides many home owners with the luxury of being able to either keep their eyes on their children as they prepare a meal or the ease of communicating with family and friends while entertaining. With the saying, "the kitchen is the heart of the home," keeping rooms are quite popular and are some of the most often used rooms in the home.  They can be a great re-sale tool because the idea of a keeping room is to have a space in the home in which the family can gather near the kitchen.
Homes with keeping rooms can be as individual as the family inhabiting them. The way in which your family chooses to use the keeping room should be upper most in your mind when you choose your home plan. Will it function primarily as the main living space adjacent to the kitchen or will it serve as a cozy nook with a larger family room or den located elsewhere in the home?  Will it incorporate an area for media;  i.e., space for a television, computers, music or will it function as a quiet space for the family to talk, spend time playing games or a space for doing homework? At America's Best House Plans, we can provide assistance and ideas for any space you choose to incorporate in your home. A keeping room is an ideal space for most families and often, just like our ancestors' keeping rooms, ours are meant to multitask in this busy world we live in. And while a keeping room can and will mean different things to different families, the basics will still hold true: outfit it intentionally, with flexibility and comfort in mind and this space will surely come to be treasured, along with the kitchen, as the heart of your home.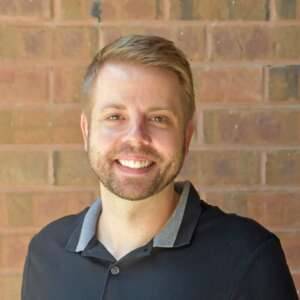 Brandon Hall is the owner of America's Best House Plans and has over 15 years of experience in the home design industry. He focuses his time on the day-to-day operations while also keeping up to date on industry news and working to perfect the customer service experience.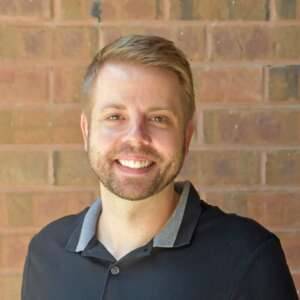 Latest posts by Brandon Hall (see all)