Last Updated on
Building a home can be such a gratifying experience.  We get to create something from scratch that will last for generations while improving the way we live.  But there's another side of the actual construction process that isn't discussed very often that future new homeowners need to be know to protect themselves.  Let's take a look at a couple hidden costs that can kill a new home construction budget.
Optional Change Orders
These are the changes requested by the new owner that come after plans, budgets and contracts have been finalized.  These can involve plan changes, bidding, permit changes, tear outs, on-site management, product order changes, and delays.  The true cost of this type of change can be analyzed by breaking down the overhead costs from delays, the additional management time to implement, communicate and supervise the change, and the additional labor and material to do the actual work.  The late change should be avoided at all costs as you won't be happy with the price you pay in both time and money.
So how do you avoid these expensive, optional change orders?  The best way to avoid these changes is to put the time and effort in during the planning phase of the project.  When this is accomplished, everything is included in the initial house plans, bids from contractors, and budgets.  This saves everyone a bunch of time and effort…and you, big money.
Unforeseen Change Orders
Building a new home does come with some uncertainty.  Things like underground soil conditions or weather can cause problems and create unforeseen expenses.  Unfortunately, some general contractors and trades make a living off of these items.  Let's say for example the excavation contractor hits rock under the surface when digging for the new home foundation.  If the contractor is honest, they will let the owner know the minute the rock is encountered and will discuss how to go about removing and what the cost will be.  This way, the owner can make other arrangements or get other bids if the price appears too high. 
Unfortunately, some contractors will just keep working, pad the hours and costs and will turn in a huge bill all at once after completion.  This way the owner can't confirm the extent of the problem and won't be able to make informed decisions on how to proceed. 
How do you avoid getting crushed by these unforeseen change orders?  First, it's important to hire trustworthy companies that won't take advantage of these changes in order to make big bucks.  The best way to do this is to properly screen contractors with…
References – Get the names of the last three customers and call them (not just any three…the last three as these will give you the best indication of how they work currently)

Contract – Make sure the contract with the company spells out that any work which will cost extra money will be brought to the owner's attention before the additional work begins. Also be sure the contract is very specific on how extra costs will be handled.  Note:  Avoid time and material extra costs whenever possible.  These are like writing a blank check.

Due Diligence – The two main unforeseen change orders come from below surface soil conditions and weather. Be sure to have soil testing completed on the property in the location of the future home to know exactly what to expect.  Also require contractors to give pricing for unexpected weather conditions.  For example, let's say it rains while the masonry is going up.  Be sure the masonry contractor gives a price on the bid sheet that tells you what the additional cost is for putting tarps up to protect the work.
Price Changes
Have you ever gone to buy something, then decided to think it over for a little while before purchasing only to find out a few days later the price went up?  This is really frustrating right?  Well the same thing can happen for the products you are purchasing to put into your new home.  A really good example of this is lumber.  Lumber is typically the most expensive item that goes into a new home so it's important to get some price protection from the supplier.  It's possible in some cases to ask for a ninety day lock where the price won't go up.  Just make sure the lock period fits in with the build schedule.  If you don't plan on framing the home for six months, the lock won't do any good.  This same type of price protection should be provided for windows, doors, flooring, drywall,…etc.
By knowing what the potential hidden costs are when building a new home, we are able to properly plan for them.  This will help alleviate the stress and frustration of big cost over-runs that can turn a dream home into a nightmare.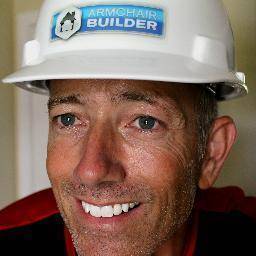 Michael Luckado has built, remodeled, and repaired thousands of homes across the U.S. He co-founded ArmchairBuilder.com to help people save money and time creating their dream home.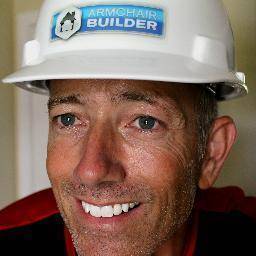 Latest posts by Michael Luckado (see all)