Last Updated on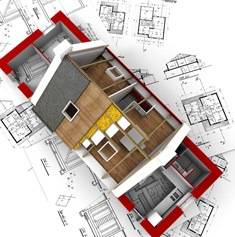 When it comes to hiring contractors, it's very important to understand the contract options before signing any documents.  Two major types of contracts used today when building homes are fixed price contracts and cost-plus contracts.  For most new home projects, the fixed price contract is the best option and will help the owner avoid unexpected cost increases as the project progresses.  Let's take a look at both of these major options when building a new home.
A fixed price contract (A.K.A. All inclusive pricing) means your contractor gives you a price for the entire project including labor, materials, and profit.  The fixed price agreement is good for several reasons.  First, you don't get hit with a bunch of extra unforeseen costs…basically, your starting budget will equal your project cost in the end.  With this agreement, your contractor is responsible for staying on budget and absorbs any extra unforeseen costs.  The second reason the fixed price is good is your contractor is responsible for being as efficient as possible with materials.  Therefore, he/she is motivated to search for the best price and manage the materials efficiently.
It is important to get a minimum of three bids when going with the fixed price contract because each contractor will add a contingency budget to their actual estimated costs.  This contingency budget is there to cover unexpected costs like weather or subsurface soil conditions that may arise.  For those contractors that don't have a lot of confidence in their ability to manage costs, they may increase the contingency budget to a ridiculously high level to cover mistakes along the way.  So by getting multiple bids for the new home project or activity, you will weed out these unreasonably high contingency budgets.
Some folks compare fixed price contracts with cost-plus and choose the cost-plus without really understanding what they are agreeing to.  The initial price of the cost-plus contract may or may not include all of the line items needed.  There is less incentive for the contractor to make sure the estimate is accurate when he/she gets paid regardless of the upfront estimate.  And don't forget, there is a natural tendency for anyone getting paid a percentage of the total spent to increase the overall costs.  Think about the last time you went out for dinner.  A good waiter is constantly asking if you would like another drink, appetizer or desert.  All of these things increase the overall cost of the bill along with the tip they will get.
With a cost plus contract, you pay the actual material and labor costs and then a percentage of that to the contractor as payment for his/her services.  This percentage is agreed upon before the work starts and is spelled out in the contract.
Whether you go with a fixed price or a cost plus contract really depends on how much involvement you want to have in the project.  If you want to spend as little time as possible, you should go with the fixed price agreement.  This will allow you to compare bids quickly and easily and will allow you to push all responsibility for budgeting and cost control back to the contractor.  I would still ask each contractor to break down the cost so you can see each component.  For example, if you are finishing your basement, I would have the contractor break down the price into lumber, rough carpentry, electrical, plumbing, HVAC, insulation, drywall, trim carpentry, paint, flooring,…etc.  This will allow you to compare bids more effectively.  Check out the Armchair Builder bid sheets for easily comparing contractor bids.
If you want to spend a little more time on the project, you might get a better deal by going with the cost plus agreement.  You will shoulder some of the responsibility for finding good deals on materials and labor.  There are some fantastic deals out there on both labor and material…it just takes a little extra time to find them.  The cost plus agreement will allow you to search for those yourself and realize the savings.  With this form of contract, you will also be taking on responsibility for any unforeseen costs and overages.  So, with a cost-plus contract it is more important for the owner to keep tabs on the daily expenditures to make sure things are being built efficiently.
The bottom line is that it's very important to carefully consider the different contract options available when building a new home.  For the owner builder looking to take on the general contractor role, in most cases it's advantageous to go with fixed-price agreements with all trade contractors being hired to perform the work.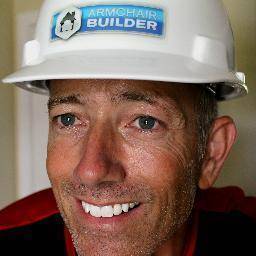 Michael Luckado has built, remodeled, and repaired thousands of homes across the U.S. He co-founded ArmchairBuilder.com to help people save money and time creating their dream home.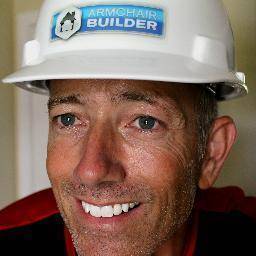 Latest posts by Michael Luckado (see all)