Last Updated on
Mass production has brought us increasingly lower prices on the products we purchase.  From T.V.'s to toilet paper, economies of scale continue to bring us a higher standard of living at a lower cost.  Unfortunately when it comes to new homes, mass production has a tendency to put limits on some of the most important aspects of the process.  Because many of the drawbacks aren't all that obvious when searching for your new home, let's take a look at some of them here.
What Are Mass Produced Homes?
Here we are talking about the large subdivisions where one or two builders own all of the lots.  These builders have become efficient by offering a handful of house plans and limiting the options available.  In doing so, they are able to maximize the efficiency of their organizations.  The two questions you need to ask before choosing a home in one of these locations is…
Can I live with the rigid process?

Is the builder passing some of the savings from the efficiency on to me?
Few House Plans Offered
When you walk into the model home in one of these production home communities, you will typically see three to five different house plans available to choose from.  If one of these plans matches your exact requirements, you have passed the initial test.  If not, you will probably want to get back in your car. 
Most of these production companies will not take your plan and build it for you.  In fact, most won't make major structural changes to their own plans either.  And if they do make the changes, the cost will be astronomical…because it's not what they are good at.  It's like asking Ford to make your new Fusion with a larger back seat.
Limited Products Available
Another way production home builders become efficient is by limiting the number of products they offer.  From appliances to flooring, national contracts are created with product manufacturers to lower costs.  The builder agrees to use only Whirlpool or GE appliances in the thousands of homes they build each year as long as the manufacturer gives them a nice discount.  You might ask, "But can't you substitute this microwave I really love just this one time?"  In most cases, the answer will be no.
Few Custom Changes
Another way these mass production builders become efficient is by saying "no" to custom change requests.  The idea here is that each custom change requires management time that slows down the process and creates problems.  So that special jetted tub with the LED lights you wanted most likely won't happen…unless you don't mind doing some remodeling after closing.
Mass produced homes can work for those that find exactly what they want at the right price.  But for those that are looking for some customization, choosing your own house plan and going the custom route is the way to go.  And if you want to save money in the process while getting more control, you may want to explore building your own home.  Check out the Building Resources Guide here for more information.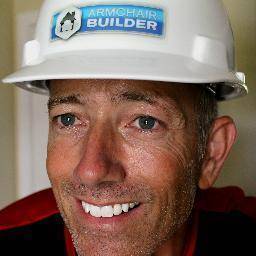 Michael Luckado has built, remodeled, and repaired thousands of homes across the U.S. He co-founded ArmchairBuilder.com to help people save money and time creating their dream home.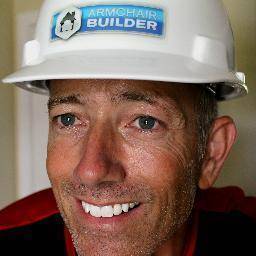 Latest posts by Michael Luckado (see all)