Last Updated on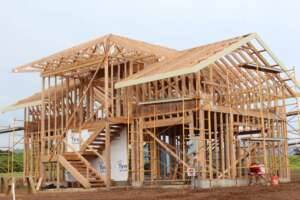 Once you've chosen your house plan and lot, it's time hire some help to get your dream home built. Whether you decide to hire a full service general contractor or decide to go the owner builder route, proper hiring techniques will save you time, money and aggravation. Here are some tips for evaluating and hiring contractors for the job.
Business Information
Most legitimate businesses are registered to operate in the state they are conducting business. Check with your states business registration division to determine how long the company has been in business under the particular name. Newer businesses can raise a red flag as there are some bad folks out there that have been known to start a new business every couple of years to avoid warranty claims.
References
It's a good idea to check references of the contractor. Recent customers can be a good gauge as to the quality and service provided. Ask the contractor for the names and contact information for the most recent three customers. Don't ask for just any three customers. Why? Because any company can come up with three satisfied customers. You want to know what the last three thought because this will give you a better indication of what service you will receive. It's also a good idea to take a look at past work to see if it's on par with what you expect. Quality levels are a tough thing to standardize and is best determined by looking at completed work.
It's also a good idea to ask the opinions of suppliers and other contractors that work for or alongside this company you are thinking of hiring. Suppliers can tell you if the contractor is up to date in paying for materials. You don't want to hire a contractor that owes money and later find out the payments you made to them went to pay for materials supplied to other previous projects.
Insurance
It's extremely important that all contractors working on the project, whether they are general contractors or trade contractors/suppliers, have the proper general liability and workman's compensation insurance. Check with your own insurance company to make sure you are properly covered. If you are taking on the general contractor role, you will want to have adequate liability coverage and your insurance carrier will most likely require contractors working for you to have insurance that names you as an additional insured.
Communication
If you are vetting potential general contractors to work with, be sure to seriously consider the ease of communication (or lack thereof). I once worked with a masonry contractor that did excellent work but he was Mexican and was very difficult to understand. When an issue came up, it was always a half our conversation using charades to get to a point where we remotely understood each other. Remember, you will be working with these people on a daily basis so you better communicate well together. It's difficult enough to understand building terms but then add in accents and just plain old poor communication skills and things can get ugly.
Pricing
Be sure to give potential contractors all of the details you expect to see in the new home. If you are hiring a drywall contractor, you want to let them know if you want rounded drywall corners or square, smooth or textured ceilings, and if textured, what kind. When you bid out the work, you want to tell the contractor how you want the bid broken down. Have you ever checked pricing on car detailing before? Does the price include vacuuming out the interior? How about shampooing the carpet? Conditioning the leathers seats? It's important to know what each company provides to be able to compare the pricing. The same idea applies when hiring contractors. You want to tell them how you want the bid broken down so you can compare them properly. If you can get your hands on some bid sheets, it will make your life much easier.
Contracts
Clearly written contracts are the key to making sure everyone is on the same page about what is to be done, when, and how. Be sure you understand the contract document fully, it is signed and dated by both you and the contractor, and it includes warranty details. If you don't understand all of the details in the written agreement, be sure to have your attorney review it prior to signing. Remember, contracts from people in the construction industry are written to protect them and in some cases, don't look out for the customer in any way.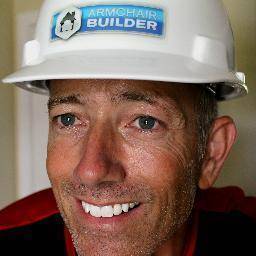 Michael Luckado has built, remodeled, and repaired thousands of homes across the U.S. He co-founded ArmchairBuilder.com to help people save money and time creating their dream home.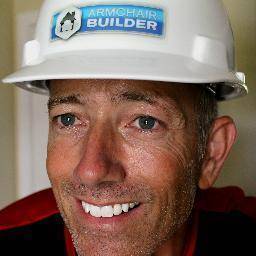 Latest posts by Michael Luckado (see all)