Last Updated on
A recent question from a reader was…Can you build a quality home in 90 days?  One of the contractors they were interviewing to help build their dream home said they could build a home from scratch in three months.  Is that even possible?  Won't you be sacrificing quality if construction proceeds that fast?  These are great questions that everyone building a new home should ask.  The answer is, yes, you can build a quality home in 90 days with today's advanced techniques and products.  It's not the norm and it takes some good planning, but it can be done.  Let's take a look at some of the things that can really shorten the time to build a new home from the ground up.
Manufactured Products
Back in the old days, everything was put together at the construction site when building a house.  Meaning, the whole structure was created from raw materials to create a home.  On new home building sites today, many of the products come ready to go right out of the box.  Here are some examples of items that are built in a factory and come out to the job site ready to go.
cabinets
trim details (i.e. mantles, beams, cornice, corbels…etc.)
fireplaces and surrounds
windows
shower and tub surrounds
Preassembled Components
Another way we have decreased the time to build a home is with preassembled components.  Have you watched the roof framing go up on a new home lately?  Roof trusses are pre-built in a factory prior to coming out to the job site.  This allows the rough carpenter to use a crane to set the trusses in about a day.  With the old beam and rafter setup, the roof framing could take over a week to put together.  Not only are trusses faster, but you also get a great quality product that has been engineered for the specific home.
Stairs are another new home component that's now put together off site.  It takes time to create a solid, furniture quality set of stairs that can withstand the pounding of our feet day after day.  New methods and tools allow workers to assemble custom stairs that can be delivered and set into place in just a few hours.  These same companies can typically supply the custom railings that are premade into sections to speed up the installation time.
Another great example of preassembled products in new homes that speed up build times are pre-hung doors.  Both interior and exterior doors come out to your job site secured into the jambs with casing already applied to one side.  This allows trim carpenters at the job site to set the door into the rough opening, shim, plumb and secure it into place in a matter of minutes.  The casing for the other side of the door is even premade into a hoop to just nail to the other side of the door saving valuable time.  For the average home in the U.S., all interior doors and trim can be installed in a day or less when using pre-hung doors.
One other way to shave up to a week off of your new home's build time is to use wall panels.  Wall panels are just framed sections of wall that are build off site, delivered and set into place.  The walls come with the studs, plates and exterior sheathing applied.  Your rough carpenter uses a fork lift to set the panels in place and then secures them into place.
There are even some mechanical trades that preassemble products in their shop prior to bringing them out the jobsite.  HVAC contractors for example will assemble fittings and pipe to speed up the actual installation in your new home.  The same goes for plumbers.  By assembling some of the pipe indoors in a controlled environment, you get a better quality product and the time at the job site goes down.
Newer, Quicker Processes
We've mentioned how manufactured products and preassembled components can speed up the home building process.  But we haven't discussed any of the newer processes that can save time when building.  One example of a process that helps build a quality home in less time is a poured concrete wall.
Using poured concrete foundation walls can save you several days when building a new home with a basement.  Typically with a poured wall the forms are set the first day, poured on day two, and stripped on day three assuming good warm weather.  This can save you up to a week over the old block and mortar foundation wall.  You can save even more time by going with a prebuilt foundation wall that is shipped to the job site and set into place.
So, can you really build a quality home in 90 days?  In some cases, you actually get a better home when it's built faster.  Consider the amount of rain that a new home can be exposed to during building.  The sooner your new home gets a roof, the less water it will be exposed to.  Of course, the overall quality of the home will be determined by the subcontractors and the daily quality checks performed.  But in general, a home built in three months is just as good, if not better, as the one that takes six months.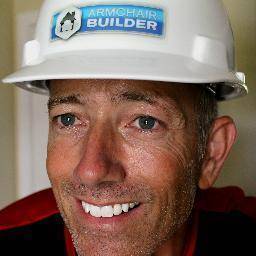 Michael Luckado has built, remodeled, and repaired thousands of homes across the U.S. He co-founded ArmchairBuilder.com to help people save money and time creating their dream home.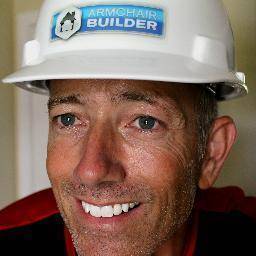 Latest posts by Michael Luckado (see all)