Last Updated on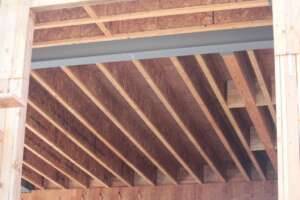 A new home is one of the biggest investments we will ever make. This is why it's so important to perform quality checks throughout the build to avoid costly repairs in the future. Here are a few simple frame checks to help avoid structural problems.
House Plan Check
You know that house plan you purchased for creating your dream home? Be sure to walk through with the plan in your hand checking to make sure all beams, columns, walls and headers were built per the plan. As a builder I can tell you just because the information is on the print doesn't mean it gets built that way. Here are some things I have found in actual houses under construction that could have caused major problems down the road.
Undersized Beams – When we build a home, a load of materials is dumped on the lot prior to building. It's easy for a carpenter to grab the wrong beam when framing a wall or ceiling. Cross reference those on the plan with those installed to avoid settlement problems.

Columns in Wrong Place – The dimensions on the plan are there for a reason. Concentrated point loads coming down from above need to be supported. Make sure all columns or built-up studs are where the plan shows them.

Wall Thickness – I once had a framing contractor use a 2×4 stud wall instead of the 2×6 shown on the plan. Luckily the wall was designed thicker to hide plumbing drains so we just needed to fur it out with strips of wood…if the wall was structural, I would have had them completely rebuild it.
Manufacturer Layout Checks
Most of the manufactured building components for new homes come with a layout and/or installation instructions. Be sure to cross reference this information with what was actually done in the home. This should be checked just after installation to avoid having to remove plumbing, electrical or ductwork later if things need to move. Common building products that come with manufacturer layouts include roof and floor trusses and floor joists.
But shouldn't the building inspector find any problems for me? When you start thinking about how many homes an inspector must review in a day, it helps to understand why you can't rely just on their review. It's important for multiple eyes to review quality on a new home at each stage. From the onsite superintendent (which could be you as an owner builder) to the trade contractor foreman, everyone must work to build a quality into the structure. And by knowing what to look for, you will be able to ensure nothing gets missed.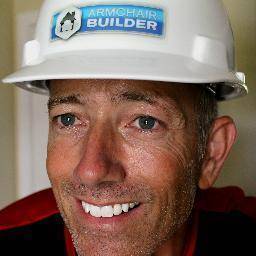 Michael Luckado has built, remodeled, and repaired thousands of homes across the U.S. He co-founded ArmchairBuilder.com to help people save money and time creating their dream home.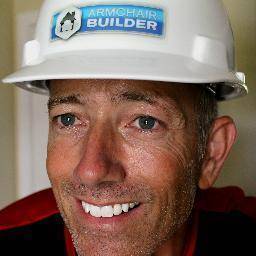 Latest posts by Michael Luckado (see all)