Last Updated on
Braced Foundation
The foundation for your new home supports the entire structure and its contents. Many builders consider this to be the most important element to building a quality, trouble-free structure. Poured concrete foundations are becoming the standard for many new homes in the U.S. because of the high strength, lower cost, and ease of installation. As a builder, I've seen entire sections of foundation wall cave in due to poor installation techniques. So what are some of the key items to look for when installing a poured concrete foundation to ensure quality?
Cure Time
One key component to concrete is hydration. This is the chemical process where the ingredients react, give off heat, and begin to strengthen. The speed of the hydration process is affected by ambient conditions like temperature and humidity. It's important to provide enough time for the concrete to cure/strengthen before heavy loads are applied. So, it's a good practice to let a poured concrete foundation wall sit for a minimum of seven days prior to backfill.
In very cold weather, the poured concrete wall may require up to fourteen days to cure to a safe point for placing dirt back up against the exterior. Admixtures can be used to speed up the hydration time so talk to your contractor or engineer to find out how they might affect cure times on your particular project.
Bracing for Backfill
The dirt and moisture on the outside of a foundation put a tremendous amount of pressure on the wall. So in order to counteract these lateral forces, the foundation wall needs some help. When the house is finished, this help will come from the basement slab and the floor joists above. But until these are installed, it's important to provide temporary bracing prior to backfill. This will help minimize cracking and catastrophic failure of the walls prior to reaching the appropriate strength. Remember, it takes time for the hydration and strength building process to occur in the concrete.
Heavy Equipment
Heavy equipment, like bull dozers and front end loaders, can weigh many, many tons. When this equipment operates next to a foundation wall the soil below the machine will place a large amount of pressure against the wall. For this reason, it's very important that heavy equipment does not go within the over dig area (this is the over-excavated area from the initial hole for the foundation). Most equipment operators know this but it never hurts to remind them prior to starting the backfill process.
These a just a few of the basic quality control techniques that will help prevent unnecessary cracks and failure of poured concrete foundation walls.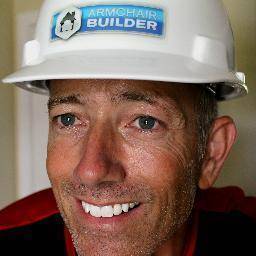 Michael Luckado has built, remodeled, and repaired thousands of homes across the U.S. He co-founded ArmchairBuilder.com to help people save money and time creating their dream home.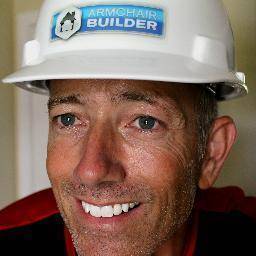 Latest posts by Michael Luckado (see all)