Building your new dream home is extremely exciting and demanding all at the same time.  From product selections to design choices, there are many decisions that need to be made throughout the process that can either speed up or slow down the work progress.  By knowing the important milestones for the overall building process, we can make sure nothing is forgotten so things go as smoothly as possible. 
Permit Submittal
This is the package required by the local municipality typically requiring a complete set of house plans, engineer's plot plan, permit application…etc.  Before submitting this application, it is critical that all architectural design is complete.  Building a home is a complicated process and submitting house plans that are a work in progress will inject unnecessary extra work into the equation.  So, make certain all walls, roofs, windows, doors, railings, and columns are where you want them on the plans prior to submitting the permit application.
It's also important to have all exterior products and colors chosen at this time.  Many municipalities will have an architectural review of the exterior of the home and they will want to review all siding, stone, brick, windows, doors, roofing, trim, and paint colors at that time.  It's also good to have these finalized so products can be ordered for delivery within four weeks.
Construction Start
The start of construction begins with removing trees that are in the way of the future home and staking the lot.  For the inside of the home, it's important to have chosen all stair components at this time.  You may only have three weeks from this day to the time that stairs will need to be delivered so it's important to get the order placed now to avoid delays.  This would include stair material (i.e. pine box stairs…to be covered with carpet, or oak stairs with carpet runner, or maple…etc.).  The stair choice will include decisions on configuration of stringers…do you want open ended stairs or closed?  Are you having half walls on the stairs or are rails to be installed?  If rails are chosen, the types of newel posts, rail and spindles will need to be selected.  From materials to the type of configuration, these all need to be finalized prior to starting the home. 
One final item that needs to be selected prior to starting the home are the tubs and shower surrounds.  This includes any manufactured fiberglass shower surrounds or shower bases as these get installed on the plumbing rough. 
Foundation Backfill
Once the foundation is in place and basement is waterproofed (if there is a basement), the foundation is backfilled.  This is an important milestone in the home building process.  All interior color and product choices should be complete at this time.  This assumes the typical three to four week lead time for cabinets, flooring, lighting…etc.  If custom built cabinets or other specialty items are chosen, these should be finalized earlier in the process to make sure they are ready when needed.  The typical time from backfill to drywall completion can be as short as three weeks.  So you don't want the house to sit empty and quiet waiting for flooring and cabinets to be shipped.
Drywall
Once the home is in the drywall stage, the closing date can be set.  The closing is obviously an important date for the bank funding, scheduling of movers and communicating to landlords.  At the drywall stage, weather related delays should be behind you as the home is dried in and work will continue regardless of rain or snow.
These are the major milestones to keep in mind as you move forward with your new dream home.  By keeping up with these deadlines, your chances for delays in the schedule will be greatly reduced.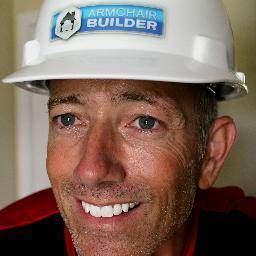 Latest posts by Michael Luckado
(see all)