Last Updated on
Building your dream home can be a once in a lifetime experience for many people.  Because of this it's important to include all of the things you want to prevent costly remodels down the road.  But what if you aren't aware of all the options available to you?  Here are some low cost house plan additions that can improve the look and functionality of your home.
Vaulted Ceilings
Vaulted ceilings are a great way to make a space feel bigger without adding a ton of cost.  Basically, a vaulted ceiling raises the ceiling height without changing the wall height.  Because the walls stay the same, the cost to make this change is minimal.  The building activities affected include roof trusses, rough carpentry, insulation, and drywall.  A big room can typically be vaulted for less than a thousand dollars on a new home build.
Of course there are some things to look out for when planning a vaulted ceiling.  Here are some obstacles you might run into…
Hip Roofs

– These cut down on the amount of clearance in the attic to accommodate a vault. 
Attics Only

– Obviously you can't add a vaulted ceiling to a room on the first floor of a two story home.  So for the first floor, you might consider increasing the wall height to nine feet instead of the standard eight feet.
French Doors
A first floor office can really add functionality to a home-based business.  And to make it even better, you can add glass French doors off of the foyer of your home for a great looking access point for clients.  For a new home, French doors can be added for as little as $600. 
Like everything else this option does have a couple drawbacks.  First, the glass allows people to see inside the office so if it's messy, this option is less appealing.  The other potential problem that might be encountered when building is the lack of wall space for adding the five or six foot wide doors.  Keep in mind, you need space inside the walls for structural integrity and mechanical systems (i.e. plumbing and ductwork).  Talk to your plan provider to see if this option is possible.
Oversized Cabinets
Increasing the size of cabinets can be a very cost effective way to add storage and functionality to a kitchen or bathroom.  The entry point for kitchen cabinets is a 30 inch tall cabinet.  For just a little more money, a 36 inch tall cabinet can be substituted to increase the storage and improve the overall look.  Bathroom vanities are also a good place to increase the height from the standard 32 inch to the 36 inch countertop height.  The taller vanity makes washing out toothpaste a much easier experience for adults.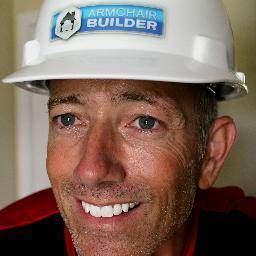 Michael Luckado has built, remodeled, and repaired thousands of homes across the U.S. He co-founded ArmchairBuilder.com to help people save money and time creating their dream home.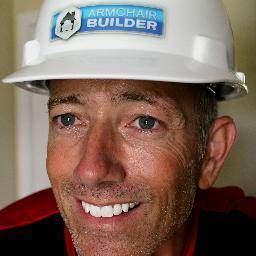 Latest posts by Michael Luckado (see all)