Last Updated on
It's always fun to look through all of the house plans available to explore your options for building your new dream home.  But in order to really analyze your options, it's important to get an idea of what the costs will be.  In our last article we shared with you some of the Census Bureau statistics from new homes constructed last year.  Here we will continue to explore the average home price per square foot for new contractor built homes.
Per Square Foot Price Limitations
Before we dive into the latest home price per square foot numbers from the Census Bureau, it's important to review when price per square foot numbers should be used along with some of the limitations.  Home price per square foot numbers are averages.  They come from recently built homes and cover a wide range of different home types, locations, amenities…etc.  Will the numbers apply to your particular project?  Maybe.  The problem with averages is that they don't account for specific location costs, material choices, house plan complexity (or simplicity)…etc.
So when are home price per square foot numbers O.K. to use?  They are perfect for anyone looking for a house plan that needs a general indication of what the cost to build will be.  Remember, the cost to actually build the home is only one part of the equation.  You also need to cover lot cost, lot preparation cost, and indirect costs such as insurance, portable toilets, and loan expenses…and this is just a few I came up with off the top of my head.  So, these home price per square foot numbers should be used only to get a general indication of whether a particular plan will fit your project budget.  It should never be used for budgeting, building, or loan submittal.
Actual Price Per Square Foot Numbers
America's Best House Plans provides estimates based on national averages for economy, average, custom, and luxury homes for most house plans.  This is a good starting point for you to get an idea of possible costs.  The U.S. Census Bureau permit numbers should also give you a general indication of what the costs to build are currently.  Here is the breakdown from 2013 of new single family contractor-built homes shown as a percentage of the total built from the Census Bureau numbers:
| | |
| --- | --- |
| Price Per |   |
| Sq. Ft. | Percentage |
| <$60 | 11% |
| $60-69.99   | 9% |
| $70-79.99 | 11% |
| $80-89.99 | 12% |
| $90-99.99 | 12% |
| $100-124.99 | 20% |
| $125-149.99 | 11% |
| $150+ | 13% |
Where will your new home's costs to build fall within these numbers?  This will all depend on where you are building (cost of living can add 30% or more), what you plan to build (high end finishes can increase the price per square foot in a hurry), and how you plan on building it.  The good news is, the lower threshold numbers show you that a quality home can be constructed in the $60 per square foot price range…and then you can add your personal touches from there.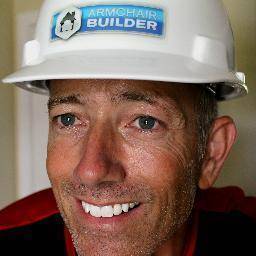 Michael Luckado has built, remodeled, and repaired thousands of homes across the U.S. He co-founded ArmchairBuilder.com to help people save money and time creating their dream home.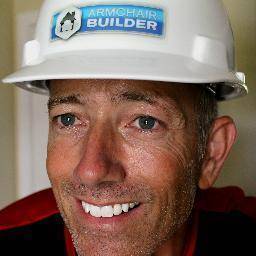 Latest posts by Michael Luckado (see all)