Last Updated on
We've all seen the damage that can result from high wind speeds placing tremendous forces on homes.  Whole communities have been leveled in a matter of seconds leaving nothing but piles of debris.  Is there something more that can be done when building a home to minimize the colossal destruction that accompanies these ferocious weather events?  Let's take a look at some of the things that are being done in coastal regions to combat hurricane force winds.
Foundation reinforcement
We've all heard the cliché, "It all starts with the foundation."  Well, this couldn't be more true when it comes to building wind resistance into structures.  The photo below shows how steel rebar and wire mesh is used to reinforce the concrete to hold it together as forces pull on the connections in the concrete.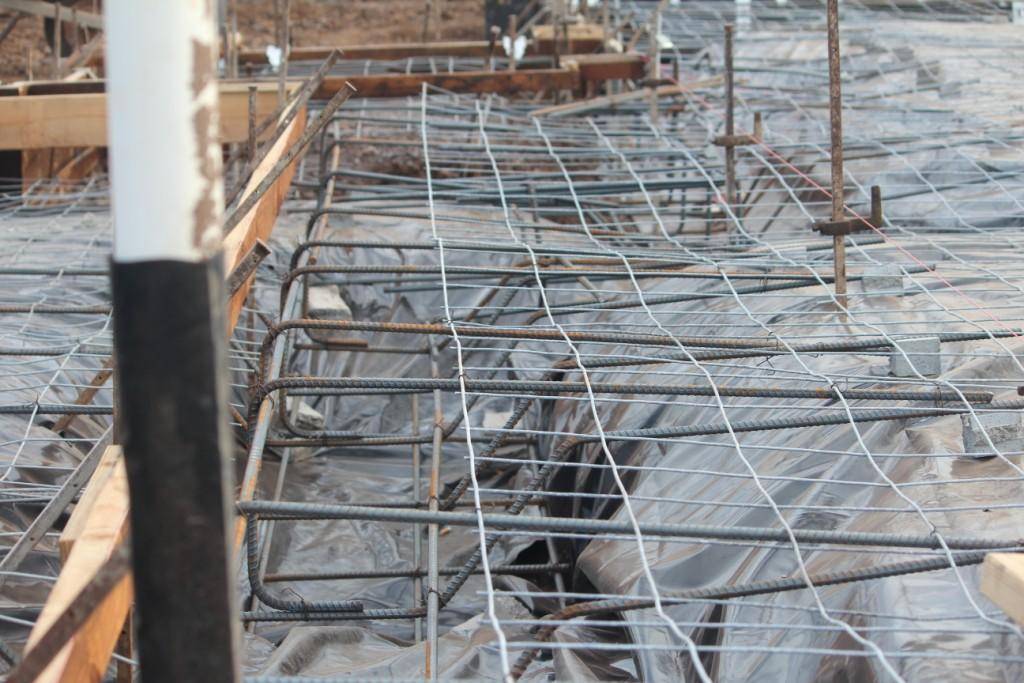 Sill Plate Fasteners
The sill plate is the bottom piece of wood in the wall that attaches to the concrete foundation.  It's extremely critical for this plate to be securely fastened to the foundation to prevent movement during high wind events, earthquakes, and settlement.  There are many different methods for attaching this bottom portion of the wall to the foundation including ties straps (see photo below) and anchor bolts.  All of these fasteners are embedded into the foundation concrete when it's poured to provide a solid bond.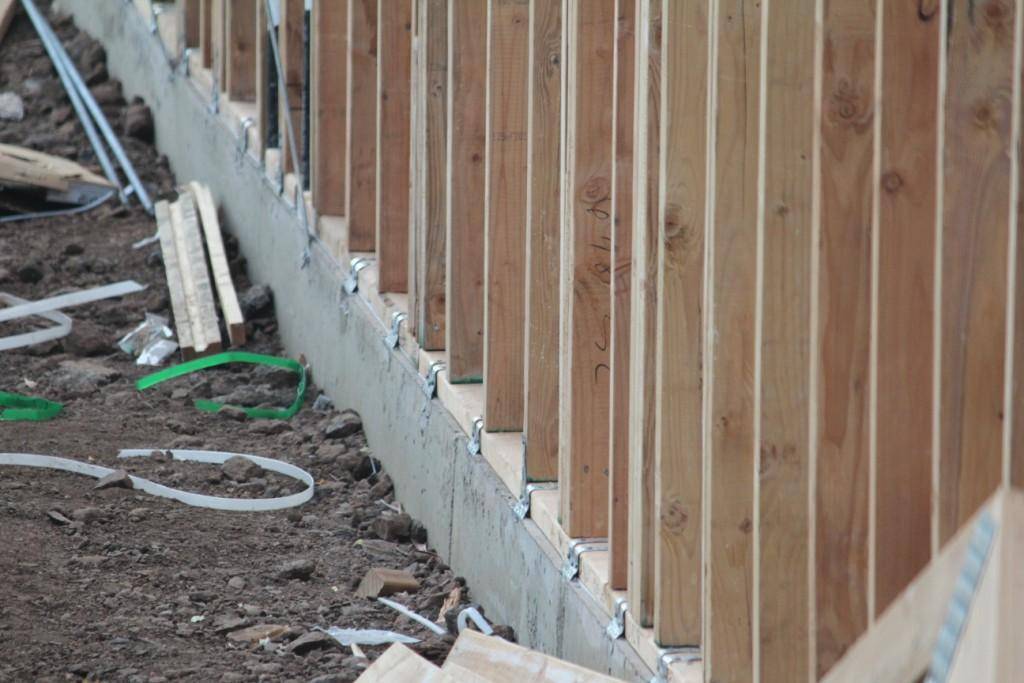 Wall Strap Tie Downs
For a building to withstand enormous lateral pressures from high wind speeds, it's important for the structure to be tied together from the foundation all the way up to the roof.  This is where the steel wall strap tie downs come into play.  They hold the structural members of the wall together so the entire home acts as a solid unit.  There was a day when just a few nails held each two-by-four in the wall together.  Now modern engineered steel straps can help reinforce it all (see photo below).  It may be hard to see in the photo, but each one of the straps has up to forty nails securing it to the home.  Notice the block walls used on the first floor to provide extra lateral stability in this coastal home.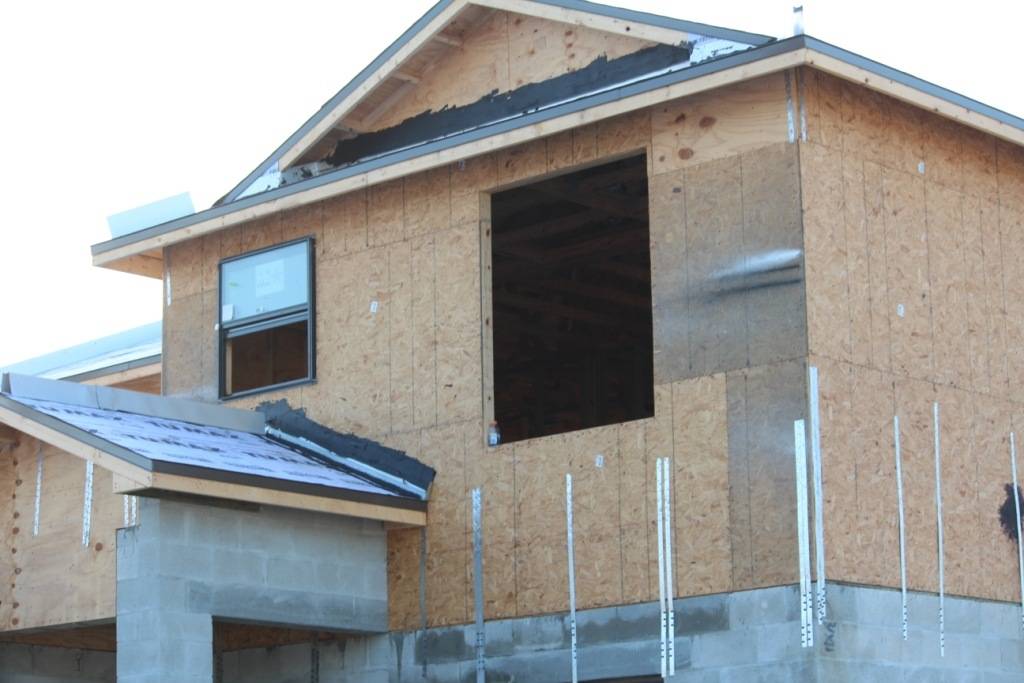 Diagonal Let-in Bracing
When winds push on the sides of a home, the structure wants to rack.  Meaning, the side walls that were once rectangles with right angles want to become parallelograms.  So in order to counteract these forces, reinforcement is used to hold the walls in a straight position.  Let-in bracing is one option that can be nailed diagonally to each individual stud to strengthen the wall from lateral wind forces (see photo below).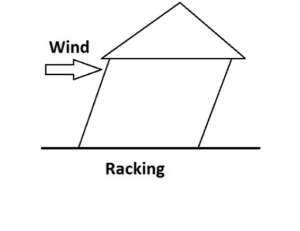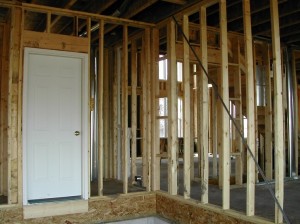 Coastal Building Codes
Most of the photos shown above, with the exception of the diagonal let-in bracing, were taken in coastal zones where building codes require additional measures to counteract the greater potential wind speeds.  Could these features be used in other areas outside of coastal zones?  There's nothing that says you can't but keep in mind, these measures will become much less effective as wind speeds approach 150 MPH and above.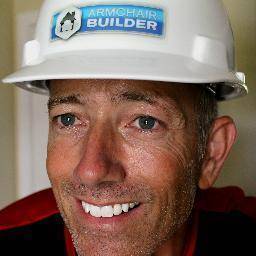 Michael Luckado has built, remodeled, and repaired thousands of homes across the U.S. He co-founded ArmchairBuilder.com to help people save money and time creating their dream home.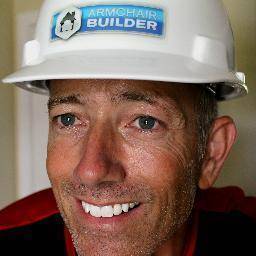 Latest posts by Michael Luckado (see all)