Last Updated on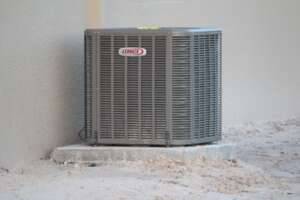 Believe it or not, newly built home projects do require some maintenance. I can't tell you how often I hear from clients, "I shouldn't have to do maintenance, it's a new home." It is a new home and just like your new car, it requires maintenance checks to continue to perform properly.
The good news is, cutting edge building techniques and products are helping to lower the maintenance requirements of homes. However, we still need to perform regular maintenance checks to prevent premature deterioration and complications. Here are a few of the maintenance checks you need to tackle in the first year after closing on your new home.
Check all caulk for gaps or cracking – If found, remove and re-caulk the failed areas using a high quality caulk (a minimum of 35 year caulk). A small breach in the seal can create major water problems in the structure.
Downspouts – Check to make sure downspout extensions (the piece at the ground level) and/or splash blocks are still functioning and directing water away from the home as intended. The best time to check these is during a rain.
Gutters – Check to make sure these are clean and functioning properly. Check for leaks at joints. A clogged gutter can create ice dams and eventually leaks at your roof edges.
Roof – Inspect for any damaged or missing shingles. New asphalt shingles are susceptible to blow offs before they are properly sealed from the sun's heat.
Siding – Visually inspect all siding areas to look for any damage from wind or landscaping activities. It's common for landscape maintenance crews to get overzealous with weed trimmers and damage siding and corner posts.
Grade – Check for any low spots in the ground that may have settled around the home. Settlement is typical and can create basement water problems if not resolved.
Concrete/Asphalt – Check for any settlement at the edges of surfaces. Without proper support, walkways and driveways can settle causing cracks and trip hazards.
Landscape Sprinklers – Check the operation of all sprinkler heads near the structure and make sure none contact the home. Repeated moisture from misguided sprinklers can cause premature deterioration of building materials.
Filter Checks – It's very important to check all filters throughout the home during the first year on a regular basis. Some of the dust created during construction will most likely end up in the filters for furnaces, fans, air cleaners,…etc. So be sure to check these every couple of months to get maximum efficiency from your home.
Air Conditioner – Check to make sure the unit on the outside of your home is still level. If it was placed on the ground (or on a slab on the ground) it may have settled a bit. If the unit is not level it will be less efficient…and could wear out prematurely.
With a little extra attention, your new home will continue to provide years of enjoyment without any extra hassles.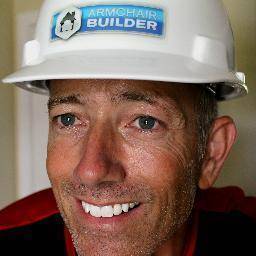 Michael Luckado has built, remodeled, and repaired thousands of homes across the U.S. He co-founded ArmchairBuilder.com to help people save money and time creating their dream home.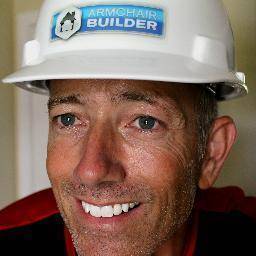 Latest posts by Michael Luckado (see all)