Barrel Vault Ceiling at Rough Frame
Are you thinking of adding volume ceilings to your new home?  You could go with the traditional vaulted ceiling with the peak at the top.  But if you want something a little more interesting, you may want to consider a barrel vault.  This type of ceiling configuration eliminates the peak in a traditional vaulted ceiling.  Basically, an arc is added at the top to create a totally different look.
Advantages Over Traditional Vault
As a builder, I can tell you it drives me crazy to walk into a new home and see ceiling angles that aren't quite right.  If you are building a home with roof trusses and there is an angle at the peak of a vault, it takes some extra care and consideration for the carpenter to line up the trusses.  If they don't get them in a perfectly straight line, the angle at the peak of the ceiling will be wavy. 
The great thing about the barrel vault is the lack of angles associated with it.  By smoothing out the peak, some pressure is taken off of the rough carpenter.  In the photo above, the carpenter cut arcs into 2×8's to smooth out the peak and create a barrel vault.
The other nice thing about the barrel vault is the reduced maintenance.  Roof trusses typically move quite a bit from season to season.  As the attic temperature and air moisture changes, the wood moves.  This can leave the drywall angle at the top of the traditional vaulted ceiling with a crack that needs to constantly be addressed.  With the vault, there is no drywall angle to crack.
Cost
Costs are always a big consideration when deciding which options and features to add to a new home.  So how much does a barrel vault cost?  The easiest way to look at the barrel vault cost is to compare it to a traditional flat ceiling.  Here is the cost from our last barrel vault that was added on a new home build (this represents the additional cost over and above a flat ceiling):
Roof Trusses – $250

R

ough Carpenter – $250

Lumber – $60

Drywall – $250

Insulation – $150
The total additional cost for the barrel vault was $960.  Not bad for a unique design that really changes the look and feel of the room.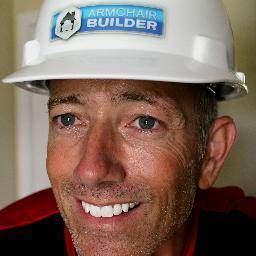 Latest posts by Michael Luckado
(see all)