Last Updated on
If you are thinking of building a new home, you're probably wondering what the costs will be.  The cost to build can vary significantly based on your chosen location, house plan type, and material choices.  But one way to get some ideas about the cost to build is to look at national averages.  The National Association of Home Builders (NAHB) recently published their Single Family Price and Cost Breakdowns for 2013.
The Builder Survey
These numbers were gathered by surveying the NAHB builder members across the country.  It's not an exactly science, but neither is any other method for determining average costs short of bidding out the project.
Architectural and Engineering Costs
Since you are here at America's Best House Plans, you are most likely shopping for a set of architectural plans for your dream home.  So what does the typical builder pay for house plans for a new home?  According to the survey, the line item for architectural and engineering costs averaged $3721 per home.  This would include any modifications that would need to be done to meet local codes and comply with the building department permit requirements.
So if you are looking at a set of house plans that cost $1500, you will want to budget additional money to make any necessary changes to submit for your permit.  And whenever possible, be sure to get the CAD drawings for your house plans to make modifications easier.  As a builder, I can tell you this will definitely save you time and money.
Total Average House Cost
The average sized home built by the builders surveyed was 2607 square feet.  The total cost to build, not including financing costs, overheads and land, was $246,453.  This averages out to be about $94 per square foot.  But before you get too excited about this cost, remember the old home builder saying, "Pricing a house by the square foot is like pricing a car by the pound."  A Chevy Malibu and Lamborghini might have similar weights, but the costs are very different.  Your circumstances play a huge role in the actual cost to build.
Average Lot Size
Knowing the typical lot size probably won't have much of an impact on your new dream home.  After all, you want to live where you want to live.  In any case, the average lot size as reported by the builders in the survey was 14,359 square feet, or about a third of an acre.  The average finished lot to build on represented 19 percent of the total sales price of the home.  Instead of using sales price, you would use the final market value of your completed home including land.
These numbers will give you a starting point for planning your dream home.  But since your goal is probably not to build an average home, stick with a more scientific estimating method to determine costs once you finalize your plans and details.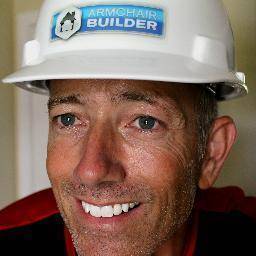 Michael Luckado has built, remodeled, and repaired thousands of homes across the U.S. He co-founded ArmchairBuilder.com to help people save money and time creating their dream home.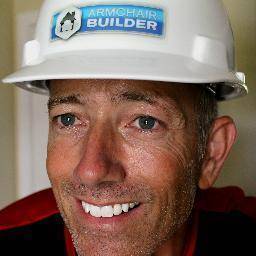 Latest posts by Michael Luckado (see all)