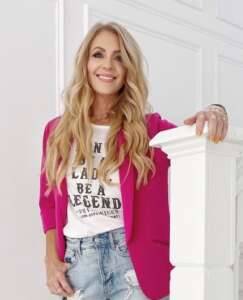 Kristi Bissell is a master crafter, home decorator, Better Homes and Garden's stylemaker, and the creator of the revolutionary blog, The Pickled Rose. Follow her on Instagram, Facebook, and Pinterest.
---
Searching for Home Sweet Home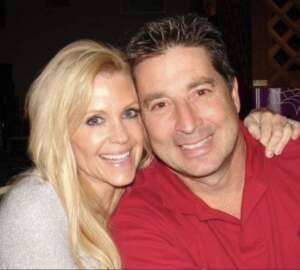 Hearing Kristi and Mark Bissells' excitement as they talk about building their new home is why we love what we do. Kristi's natural knack for home decor and her love of the Modern Farmhouse style is showcased in her blog, The Pickled Rose. Her beautifully curated brand inspires her followers on a daily basis to spruce up their homes with DIY projects, interior decorating tips, and the top tricks to make every space in your home look the best they can. Therefore, when it came to finding a new home, Kristi and Mark entered the home search with the same vision – to fit the needs of their family while also making their forever home the best it can be.
The Requirements
To determine the requirements for their next home, Kristi and Mark imagined everything about their dream house both inside and out. "Our main criteria was searching for a Farmhouse-inspired plan with a wrap-around porch. Knowing this would be our forever home, we were looking for a first-floor master and at least 4 more bedrooms," stated Kristi.
With its steady rise in popularity across America and our growing number of plans offered within this style, Farmhouse and Modern Farmhouse plans tend to dominate our best selling house plans. Additionally, the convenience of the primary bedroom being on the main floor is a highly sought after feature because it eliminates the need to climb stairs repeatedly throughout the day.
Let the Search Begin!
The Bissell's search for a new home began by first looking at already built houses in their area. Finding all of their requirements in an already built home quickly became an impossible task. Having lived through renovations before, Kristi and Mark decided against purchasing a built house and renovating it to fit their needs. Instead, they chose the next best option – to build a brand new home!
With their requirements in mind, they started searching for the perfect house plan on Pinterest! Kristi and Mark were able to find exactly what they were looking for through Pinterest's heavily curated array of options and design inspiration. As they started building a board full of house plans they loved, they found our Pinterest page full of beautiful photos of our house plans. Their search then moved to our website where they found it pretty easy to find house plans that fit their requirements.
"We had absolutely no idea what to expect when we started the search on your site. All we knew is we wanted a Farmhouse design. The search tools and filters available that we used on your site made it extremely user-friendly and led us to our perfect house plans. We finalized our search within a week," explained Kristi.
Given so many beautiful options to choose from, Kristi and Mark began to separately search through plans individually and created a list of the house plans that drew their eye and commanded their attention. Then they shared their lists with each other and quickly chose the winner.
"The final house plan ended up on both of our lists so we knew it was meant to be. We immediately could picture years and years of family gatherings here," stated Kristi.
Found it! Now Let's Customize!
Covered in superb Modern Farmhouse details, Kristi and Mark fell in love with Plan 9401-00101, a 2,214 square foot house plan with 3 bedrooms, 2.5 bathrooms, a wrap-around porch, a mudroom, and a 2 car garage. This beautiful house plan really captivated the main needs of the Bissells and with a few small modification tweaks they knew it would end up being the perfect home for their family. In addition, they chose a few additional options this house plan offered to make it the forever home they envisioned. And with our easy-to-use modification services, the process to create the perfect Bissell home was underway!
To turn this nearly perfect house plan into their forever, Kristi and Mark chose a few different modifications to create a comfortable environment for their family. "We added a walkout basement, a three-car garage, a bonus room over the garage and we added approximately 6 feet onto the length of each garage," explained Kristi.
The reasons behind the need for these modifications are pretty common concerns of homeowners. The Bissell family enjoys entertaining and gathering together as a family so they added a walkout basement to give them more room. The bonus room above the garage also fills the need for an additional bedroom for guests. The extra garage space creates more room for storage and space to house an additional vehicle. These modifications are some of the more sought after alterations because they give families more space to be together without feeling cramped or inconvenienced.
"Working with your team and the architect was a very easy process. Communication back and forth with the modification plans has been a breeze," stated Kristi. Our modifications team works with each customer personally to make sure together they create the exact house plan the customer wants. We work hard to give everyone the same experience Kristi and Mark had with our company.
Land Ho!
As they were searching for the perfect house plan, the Bissells also searched for the best piece of land for their new home. With the assistance of a land realtor, Kristi and Mark explored several plots of land searching for at least 10 acres of wooded land so they could "tuck the house back into the trees." The Bissells were hoping to find land with enough mature hardwood trees to eventually mill some of them into furniture. What an unique reason to pick a piece of land!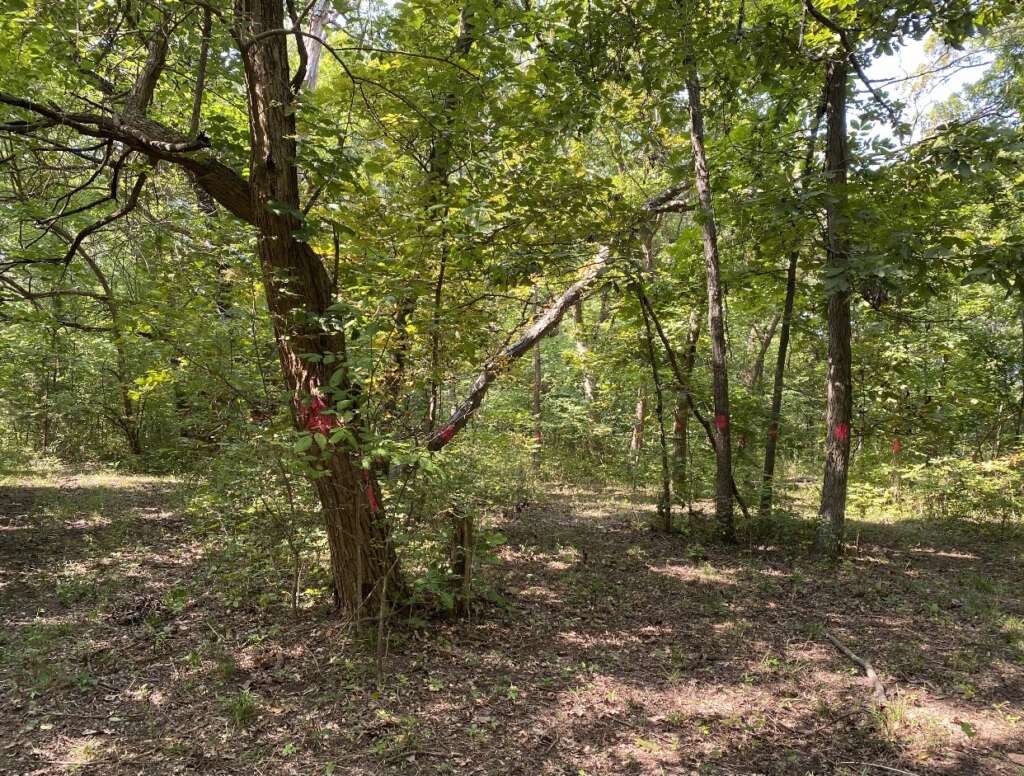 When searching for the right piece of land for your next home, sometimes the land can influence the house plan and vice versa. In this situation, the Bissells decided to use a sloped portion of their new land to build their house plan on. By building on a slope, they are able to utilize a walkout basement giving them more living space by increasing the overall square footage of the house.
A Little Piece of Advice to Our Customers
Upon entering the search for your next home, we highly recommend creating a list with your top criteria. If building with a partner(s) or spouse, we suggest creating a separate list of your favorites and comparing it with your fellow homeowner(s). This unique way of searching for and finding your favorite house plan could ease the stress of navigating through our 18,000+ house plans.
Moreover, when looking for the perfect plot of land some people don't realize that your land can dictate the kind of house plan you choose to build. Kristi suggests "walk[ing] every square inch of land that you are contemplating buying, even if it's ten acres. Know exactly what the land does, how the water flows, if any of the land is in a floodplain. Look at the trees, everything."
Final Thoughts
Throughout the entire home building process, it is important to do your due diligence. We offer a free Home Building Resource Guide for this exact purpose. Our number one priority is assisting you as the homeowner to find your dream home with as much ease as Kristi and Mark. Contact our customer service team today to start your search! And stay tuned for the second blog post in this series as we follow Kristi and Mark through the building of their dream house plan.