Last Updated on
One of the keys to building a quality home is have the proper daily job site supervision.  Having a qualified person check quality, safety, schedule performance and cleanliness every day is critical.  So what kinds of things need to be done each day to ensure a quality, on-time finish and how can you ensure your site manager is capable before starting?
Daily Onsite Checks
Damage – If you've ever had people come to the home you currently live in to do repairs you know the potential is there for damage to walls, doors, flooring…etc.  It's a good idea to check for these at the end of each building activity to get to the root cause of the problem.  If too much time elapses, you will be left paying the repair bill for damages.
Quality – Quality checks should be performed daily to ensure the work is going as planned.  If the wrong material is used or the methods used are not per the scopes of work, you will want to know it before too much work is completed.  Tear outs and rework can get expensive and time consuming.
Schedule – If you don't have supervision on the job site each day, you won't know if the scheduled trade or supplier made it to work.  This can increase your build times and your overhead costs.
Safety – It's important to hire competent trade contractors that are trained in safety for their given activity.  For example, roofing contractors have special equipment and procedures to avoid falls.  But you should still have a trained individual review the site regularly looking for any possible hazardous conditions…and these should be removed immediately when found or the job should be stopped.
Cleanliness – A clean job site is good for moral.  You don't want someone getting hurt because they tripped over a pile of debris.  A clean site also helps communicate to the people working on your home that you care.  I always clean my car before I take it to the shop so the mechanics know the details are important.
Owner Builder Supervision
If you've chosen to build your own home and take on the general contractor role, you will need to decide if you are capable of supervising the day-to-day operations.  Some questions to ask yourself to determine if you are the right person…
·         Construction Background – Do I have any experience in the construction industry?  Can I read plans & specifications and check quality?
·         Detail Oriented – Am I detail oriented? 
·         Time – Do I have an hour a day to devote to quality checks and trade communications?   Do I have the flexibility to stop over to the job site whenever there is a question or problem?
·         Problem Solver – Can I come up with good solutions when circumstances change on site?
                If you have reservations about any of these, you may want to hire a local builder consultant to help.  Keep in mind, this isn't an all or nothing situation.  The great thing about being an owner builder is you choose which tasks to take on and which to hire out.  Just make sure you clearly define who is responsible for each management task in a written agreement to avoid miscommunications with your builder consultant.
Builder's Superintendent
If you decide to have your home built by a full service home builder or contractor, you will want to ask who will be handling the daily site supervision.  Most big contractors or home builders have supervisors, also called site superintendents, that oversee projects on site.  This means you may never see the person you originally met with to go over the contract.  You will probably want to meet the field superintendent before signing the contract to make sure you get along.  This individual will be your go-to person for changes, schedule updates, quality issues…etc.  So if you don't get along from the beginning, things can only get worse.
Another important question to ask any potential contractor is…How often does the site supervisor come out to the home?  Whether you have subcontractors or employees doing the work on your home, you want to know someone is overseeing the progress.  Someone needs to be there to ensure all work is done in a quality fashion.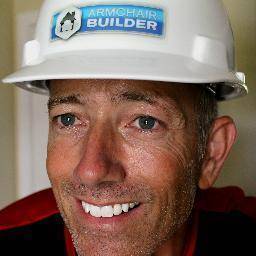 Michael Luckado has built, remodeled, and repaired thousands of homes across the U.S. He co-founded ArmchairBuilder.com to help people save money and time creating their dream home.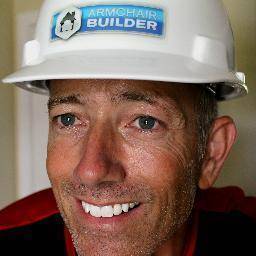 Latest posts by Michael Luckado (see all)