Last Updated on
Picking out the lot for your future dream home is one of the first steps in the building process.  It may be obvious that you should avoid buying the lot next to the alpaca farmer but there are some other details to review.  Finding the right lot can mean the difference between making or losing money when it comes time to sell your home.  Here we will discuss resale considerations for lot selection that will help you maximize your new home's value.
Vacant Lots Available
If you're looking at building sites in a newer community, it's important to consider the number of lots still for sale.  Why?  Because most people would prefer a new home over a used one if given the opportunity.  Isn't that why you are looking at vacant lots instead of existing homes in your community?  You want to be able to choose your own colors, house plan, options,…etc.  So the more building lots that are still available in the community, the tougher it will be for you to compete when selling your home. 
But what if I don't plan on selling any time soon?  We all know how fragile this economic recovery is.  Every week we hear of a new company that is downsizing their work force in order to compete.  On the other hand, the recovery is creating great opportunities for some…and you may need to relocate to take advantage of them.  So don't underestimate the need to seriously consider resale when building your new home.
But there are only ten lots left…these will be sold in a soon right?  Builders use a term we call "absorption rate" to refer to the speed at which homes sell.  Some new communities are slow growth and can take years to build out.  If there are ten lots left and the absorption rate is two a year, it will still take five years to sell them all.  So don't assume the empty lots will be gone when you finally decide to put your home on the market.
Existing Home Prices
The old cliché goes…You never want to have the most expensive home on the street.  The thought being if you have a lower priced home, the others on the block will increase your home's value.  Remember, your home's value will be determined based on recent sales in your neighborhood.  So be sure to factor in the surrounding home values when purchasing the lot.  The total of the lot price plus the cost of labor and materials to build your new dream home should fall within the price range of recent home sales in the area.  Ideally, your new home will fall in the low end of the price range to maximize value. 
Views
If views are important to you, and I'm sure they are, be sure to review regulations for building on adjacent property.  The lot you are considering may currently have a beautiful ocean or mountain view but it may not always be that way.  There's nothing worse than paying a premium for a building lot with great views only to have them taken away once your new dream home is built.
Check with the local zoning department to see what the limitations are for the height of structures.  Just because the neighbor in front of you currently has a ranch, doesn't mean they won't decide to add a second story in the future.  This is especially true when a view can be obtained by building up. 
If the lot adjacent to the one you are considering has the potential to block your gorgeous view, how do you really know what portion it will block?  One method used by developers to show the height of future homes is to use p.v.c pipe indicators.  Basically, a lengths of pipe are put together to equal the highest possible height of the future building.  It's placed in the ground up to the highest point of the future roof.  This will give you a good indication of how the view from various lots will be affected when the new home is built.  So if you are concerned, ask the developer to mark the height of the adjacent future homes for you prior to purchase.
Undeveloped Land
Let's say you come across a beautiful piece of property that is surrounded by undeveloped woods.  Will the adjacent property ever be built on?  Unless the property is designated national forest or national park, there is no guarantee it will remain untouched. 
Most of us don't have a crystal ball, so the best way to get a glimpse into the future use of undeveloped property is to stop by your local zoning department.  Zoning maps tell you the designated use for each piece of land in a community.  That doesn't mean a variance won't be approved to change the designated use in the future, but it will give you an idea of what can currently be built there.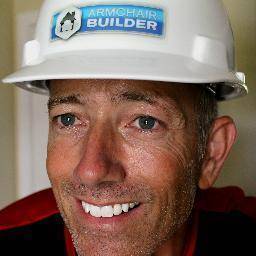 Michael Luckado has built, remodeled, and repaired thousands of homes across the U.S. He co-founded ArmchairBuilder.com to help people save money and time creating their dream home.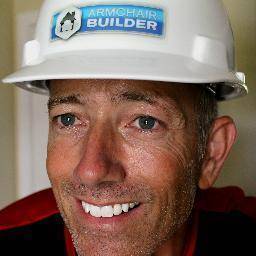 Latest posts by Michael Luckado (see all)