Last Updated on
Many people tend to reflect on the good old days with family and friends this time of year.  I can remember back to the holidays as a kid in the family home where we had a small dining room that wasn't quite big enough to accommodate extended family.  This left us with the unfortunate arrangement of having all the kids in the living room on card tables and the adults would be squeezed into the dining room.  If this sounds all too familiar, you may want to carefully plan the entertaining spaces in your new home before building. 
Dining Rooms
Some people would never build a new home without a dining room because it plays such a huge role in their more important family gatherings.  But for those that use this room just once a year, it becomes an extremely costly space to build and maintain when reviewed on a per use basis.  If you can't live without a dining room, by all means think hard about it's size when planning your new home.  After all, if you're going to pay for it, the space better do what you want it to do.  One way to see if the proposed dining room space is adequate is to measure the existing space used for holiday gatherings.  Does it accommodate all of your guests or do you need more space?  Graph paper can help you test different furniture sizes to determine what size room would work best.
Kitchen
The kitchens in our homes have transformed over the years from just a place to prepare food to wide open spaces for family gathering.  Because of the multiple functions our kitchens perform, it just makes sense that we've added square footage to them.  In fact, many of the new contemporary home plans are pulling space from the rarely used dining room and adding it to the kitchen.  You may even want to consider eliminating the dining room altogether in order to make your kitchen dining space large enough for those special holiday gatherings.
Multipurpose Rooms
Whether looking to cut down on the size of their home or just trying to make the living space efficient, some folks are creating multipurpose rooms.  A room that functions as a dining room for the holidays and then transforms back to an office for the rest of the year can really maximize the usefulness of a space.  These multipurpose rooms are made even more feasible by incorporating adaptable furniture.  Maybe the office desk converts into a larger dining room table with a few simple adjustments. 
The best part about building a new home is that you get to choose exactly what you want.  So, it's important to look hard at the proposed spaces in your home plans to make sure they will accommodate your entertaining needs.  With a little extra planning, your new home will greatly improve your family get-togethers.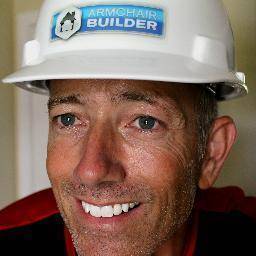 Michael Luckado has built, remodeled, and repaired thousands of homes across the U.S. He co-founded ArmchairBuilder.com to help people save money and time creating their dream home.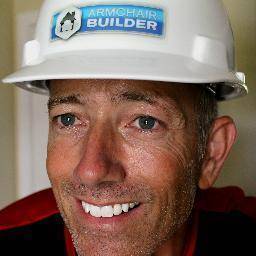 Latest posts by Michael Luckado (see all)