Last Updated on
Have you ever heard the saying, "Never buy the house at the bottom of the community?"  The idea here is that you don't want to be the lowest property in case there is a flood.  But what other items do you want to be on the lookout for when looking at potential properties to build on?  Here we will share with you some professional builder tips for avoiding drainage problems with your new dream home.
Storm Catch Basin Behind Lot
Storm Drains
It's a good idea to check for storm drains on the property.  Communities are designed to drain surface rainwater off the land to prevent water accumulation.  This design typically incorporates street and yard drains to collect the water and distribute it off site (or to a catch basin or pond). 
If a given property was designed with a yard drain, it may be collecting the rainwater from a bigger area surrounding the lot.  This can bring large volumes of water into your yard during heavy rain events.  And if the drain gets clogged or the quantity of water exceeds the design, you may end up with flooding on your property.
Check the homeowner's association documents to see who is responsible for keeping the drain clean.  Also check to see what easements are in place for the drain to allow for maintenance.
Drainage Swales
As mentioned previously, new communities are designed by engineers to allow rainwater to drain properly.  These civil engineers use very detailed calculations and modeling to determine what slopes and swale sizes are needed to keep water from standing during normal rain events.  These swales are depressions around homes, that pitch toward a storm drain or a street.  Many times the swales travel down lot lines to the final destination.
To see how a potential home site fits into the overall drainage plan of the community, ask to see a copy of the grading plan.  This plan will show you how the storm water will be managed throughout the project.  If you don't understand it, have your contractor, builder consultant, or engineer explain it to you prior to purchasing the lot.
You will need to keep this drainage plan in mind when designing your new home.  If you are planning to build a swimming pool, large backyard living space, or elaborate landscape design, the surface drainage will need to be incorporated into the design.
Catch Basins
Some communities have what is called a catch basin.  This large depression is where all of the rain water from the community is directed.  The basin collects the surface water runoff and slowly releases it to a stream, river or other body of water.  The idea behind the catch basin is to prevent large volumes of water from quickly flowing off developed property and damaging streams and rivers in the process. 
Be sure to check with the homeowner's association documents to see who will be maintaining the storm water basin.  Also check to see if there is a maintenance schedule for it.  You will want to look for things like…How often will it be mowed?  Who controls weeds and insects?  Is the basin designed to hold water or is it to be dry?  The engineer or developer can also help answer these questions for you.
Culvert at Driveway
Storm Pipe at Street
If you are looking at building lots in an existing community, be sure to make note of the types of storm drains used.  Some communities use open storm ditches along the front edge of the lot.  If so, you will need to include the cost in your budget to add a culvert for your driveway to cross over the drainage area.  You may also want to check with the community documents to see who is responsible for maintaining this area.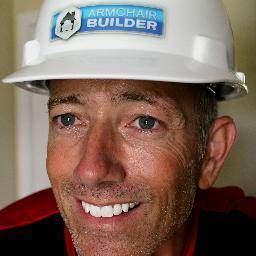 Michael Luckado has built, remodeled, and repaired thousands of homes across the U.S. He co-founded ArmchairBuilder.com to help people save money and time creating their dream home.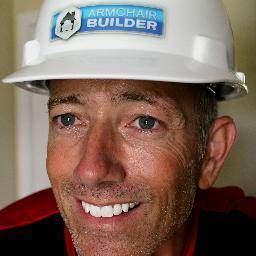 Latest posts by Michael Luckado (see all)