Last Updated on
Building a new home can be a stressful experience.  After all, the purchase may very well be the largest single investment we will make in our lifetime.  But by hiring the proper contractors and holding them accountable, we can sleep well at night knowing a quality home will be built.  In order to hold contractors accountable, many consumers pay for a private home inspection to get a third set of eyes on the workmanship.  This can be good for both owner builders and those who hire full service general contractors.  But before putting a call into a local company, it's important to understand the limitations of a home inspection.  Let's take a look at the scope of work for the typical inspection of a house.
Non-Invasive, Visual Examination
The basic premise behind a home inspection is that the person performing the check will perform a visual inspection.  This means that anything that can't be seen by the naked eye won't be reviewed.  So what does this mean exactly?  Your home inspector won't pull apart the home to look inside.  Areas that can't be accessed easily will go without an inspection.  A good example of this would be inside the finished walls.  One way to help with this is to have your home inspector come out while construction is going on…before the walls are concealed.
Based on Current Conditions
A general home inspection is based on the observations made at the time of the inspection.  So it is beyond the scope of the typical inspection to predict what might happen in the future.  For example, if the caulk on the exterior of the house is in decent shape, the inspector probably won't talk about what would happen should the caulking fail.
Material Defects
Your home inspector will strive to identify any material defects in the property at the time of the inspection.  However, the goal is not to identify every issue that exists.  In order for a defect to be considered "material", it must satisfy at least one of these two major tests…
1.      May have a significant, adverse impact on the value of the property
2.      May create an unreasonable risk to people
Items Not Included
The general home inspection covera a wide range of home components.  So in order to get an idea of what is included, it may be easier to look at what's not included.  According to the International Association of Certified Home Inspectors, Inc., the following items are not typically reviewed when performing a general home inspection:
·         Property lines
·         Screens, storm windows, shutters, awnings, fences, outbuildings, or exterior accent lighting
·         Items not accessible from the ground (roof flashing or windows above the roof line)
·         Soil conditions
·         Recreational facilities or playground equipment
·         Sea walls, break walls or docks
·         Erosion control or earth stabilization
·         Safety glass
·         Items underground
·         Solar, wind or geothermal systems
·         Swimming pools or spas
·         Wastewater treatment systems
·         Irrigation systems
·         Determine integrity of window glazing or seals
Limits of Liability
The majority of the home inspectors out there are quality people that perform a valuable service.  However, they are humans that are susceptible to errors.  So, what happens if there is an oversight in the inspection that leads to a problem with your home?   In many cases, the home inspector's contract says they are only liable up to the cost of the actual home inspection, where prices typically range from $300 to $500.  This can leave an unsuspecting homeowner with a big repair bill. 
Make Your Inspection Count
If you took the information above as is, you probably would decide a home inspection isn't worth the money.  Don't do this.  A qualified home inspector can be a huge asset to the person building a new home.  So here are some tips for getting the review you need.
·         Screen Inspectors properly:  Make sure they have a background in new home inspections…these are very different than existing home inspections.
·         Contract:  Review the contract carefully so you understand the scope of the inspection and what the remedies are if a problem is missed.  If there are specific items you want to have checked that aren't typically reviewed, discuss this with potential home inspectors.  Ask if they have the knowledge and experience to handle say…your solar power system.
·         Timing:  If you decide to go with your own private inspector while building your home, have him/her come out to the site at least three times:  1) Just before backfill of foundation but after waterproofing and the drainage system is installed, 2) Just before Insulation but after the completion of all rough inspections, 3) Before closing when everything is supposed to be finished.  This schedule will most likely cost you more money, but it will give the inspector the opportunity to see most of the critical elements of your new home.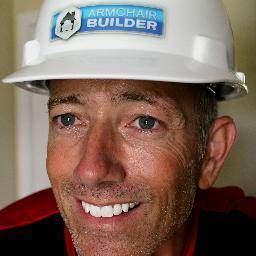 Michael Luckado has built, remodeled, and repaired thousands of homes across the U.S. He co-founded ArmchairBuilder.com to help people save money and time creating their dream home.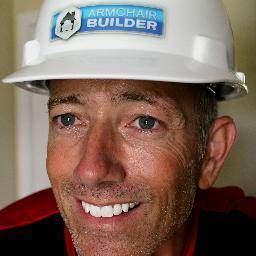 Latest posts by Michael Luckado (see all)