Last Updated on
If you're in the planning stages for building your dream home, the last thing on your mind is landscaping.  You have some serious design and product selections to make that consume much of your time.  But no matter how busy you are, don't forget to consider the details surrounding the landscaping for your new home.  Does your lot have top soil on it or has the developer removed it?  Does the local municipality require you to plant street trees?
In many cases where a new home is being built, people forget to budget for landscaping altogether.  In order to prevent a blown budget, or worse…a barren, dirt covered island surrounding your dream home, follow these builder tips for project planning.
 Top Soil
Does your lot or building site have top soil currently on it?  When a community is developed, the topsoil which is good for growing things is typically removed and stock piled off to the side.  This prevents the good, organic soil from being mixed in with the structural fill dirt below it.  Many developers will save enough top soil for the common areas in the community and sell the rest off to landscape supply companies, leaving nothing left for the individual lots.
If you need to pay for topsoil to be trucked in and spread, it could cost you several thousand dollars depending on the size of your lot and the location of the closest supply.  Not only do you have to pay for the top soil itself, but you also pay to transport and spread it on your lot.  One option may be to purchase top soil from the developer of the community if it is still stored on site.  The important thing to remember is to identify whether you will need to bring in top soil and if so, budget for it.
If your property still has top soil covering it, be sure to add a note into your excavation company's scopes of work that they are responsible for scraping off the top soil and placing it in a pile out of the way.  Usually the back of the lot is the best place to put it as you will need space in the front for deliveries and utility trenching.  Just make sure you don't place the pile in the way of septic fields or other work zones.
Street Trees
It's somewhat common for communities to require street trees to be installed along the right of way next to the road.  Check with your homeowners association and the local building department to find out what might be required including species, size and quantity.  Depending on the requirements, these trees can add thousands of dollars to your landscaping budget.
Site Cleanup
When building a quality new home it's important to properly deal with the construction debris.  If scraps and pieces are allowed to accumulate throughout the site, it will ultimately get mixed in with the dirt.  This can provide settlement issues and create a less-than-favorable environment for growing.  Be sure to create a plan for cleanup and recycling prior to starting construction.  You will want to speak with your concrete contractor's to confirm the washout locations and procedures.  You don't want to hit a massive piece of concrete when digging for a new tree.
Irrigation
Depending on your location and climate, an irrigation system may be a required piece of any landscape plan.  If you plan on adding an irrigation system to your new property, you may want to investigate the cost of a second water meter.  Your city sewer bill is typically tied directly to the amount of water you used.  So, if you setup a second water meter strictly for plant irrigation, you can save yourself some money.
Remember to check on the subsurface conditions for your building lot prior to putting together this budget.  If you have rock near the surface, trenching in the irrigation lines can get very expensive.
Don't forget to create a plan and a line item in your new home budget for landscaping.  It's one of the last items in your house budget, but can be substantial depending on your lot, community and landscaping design.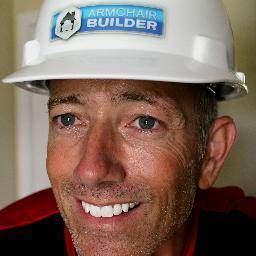 Michael Luckado has built, remodeled, and repaired thousands of homes across the U.S. He co-founded ArmchairBuilder.com to help people save money and time creating their dream home.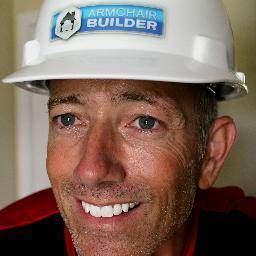 Latest posts by Michael Luckado (see all)